Kyoto students themselves have developed an app for students to lead a fulfilling student life in Kyoto!
I want to change myself and find something new in my student life in Kyoto. I want to know the world I don't know…
KYO-DENT is an app for students in Kyoto.
▶ Click here for "KYO-DENT" flyer
Kyoto City Campus Culture Partners System is available!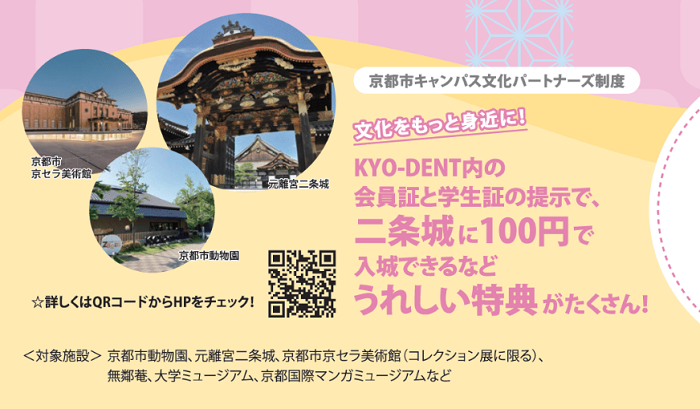 ◆In order to deepen students' understanding of culture and the arts and enrich their student lives by providing students with an environment that is friendly to culture and the arts and providing opportunities to build contact points with the local community through participation in cultural and artistic activities, the "Kyoto City Campus Culture Partners System" has been established since the 22nd academic year. It is provided.

◆ By presenting your in-app membership card and student ID, you can enter Nijo Castle, Kyoto City KYOCERA Museum of Art, Kyoto City Zoo for 100 yen, and various other benefits.
◆Click here for details on the Kyoto City Campus Cultural Partners System and target facilities.
And much more! What you can do at KYO-DENT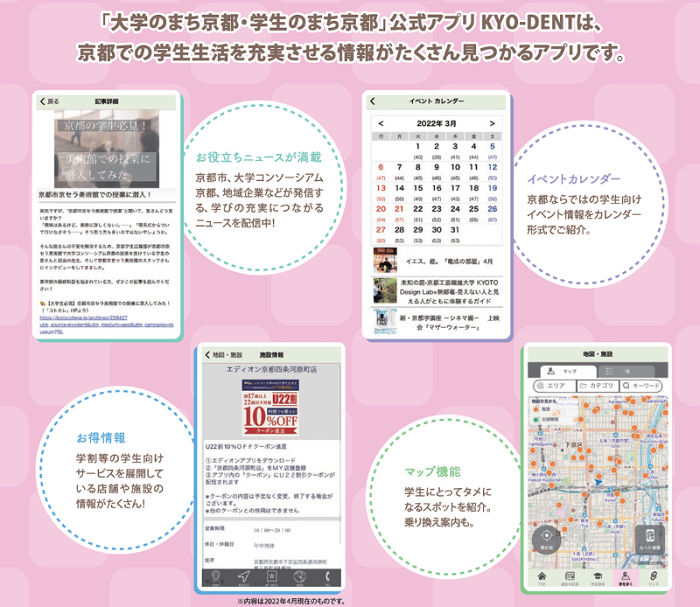 ◆News Deliver news from Kyoto City, University Consortium Kyoto, local companies, etc. for students that will lead to enrichment of learning!
◆Event Calendar
Deliver event information for students unique to Kyoto in calendar format!
◆ Deals Information
on stores and facilities that offer student services such as student discounts is delivered on a map and by category!
◆ Map function
Introducing spots that are good for students. Transfer guidance is also available.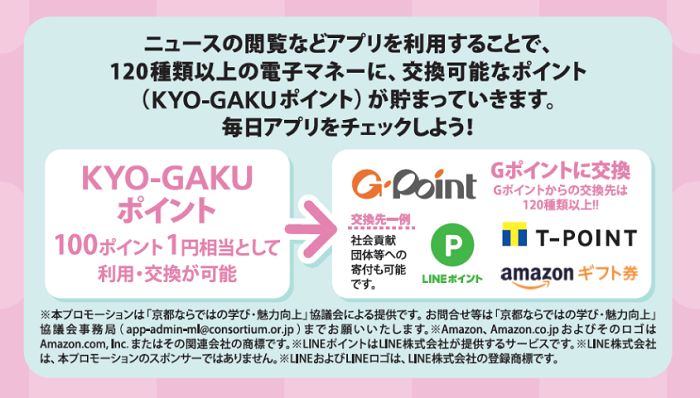 ◆ Points
By using apps such as reading articles, you can accumulate points that can be exchanged for your favorite electronic money (more than 120 types in total)!
◆ Kyo Mebae
The "sprouts" of Kyoto vegetables grow according to logging in to the app and using the app, and you earn points in the app by harvesting Kyoto vegetables!
Download it here!
Click here for the passionate thoughts of the students involved in the development of KYO-DENT!
▶ Click here for the development
▶ Article
published on the Kyoto Student Public Relations Department's website "Kotokare" 【Must see for students】An app for students developed by Kyoto university students! I asked about the appeal of "KYO-DENT"!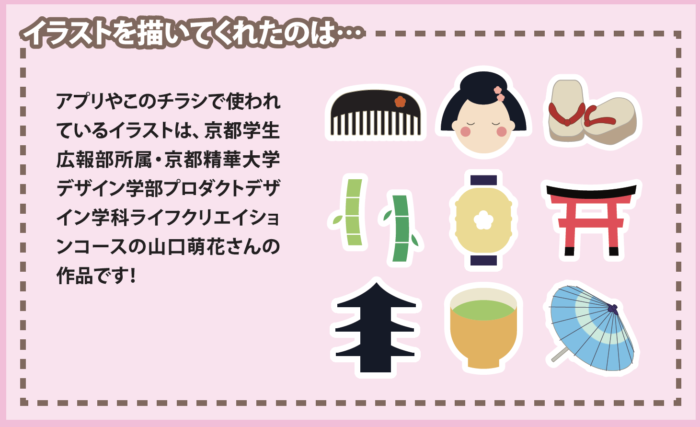 Contact Us
"Learning and Improving Attractiveness Unique to Kyoto" Council Secretariat
Kyoto City Planning Bureau Policy Office / Research and Public Relations Department
, University Consortium Kyoto TEL:075-222-3103/075-353-9130 FAX:075-222-2902/075-353-9101

MAIL:app-admin-ml■consortium.or.jp (change ■ to @ and send)