The 18th Kansai Conference on Support for Students with Disabilities (KSSK) was held.
On February 16, the Kansai Roundtable for Students with Disabilities (KSSK) was held at Campus Plaza Kyoto for the purpose of exchanging opinions and interacting with those in charge of supporting students with disabilities at universities and junior colleges in the Kansai region.

This is the 18th meeting of the symposium under the theme of "Trends Surrounding Support for Students with Disabilities," and Jun

Murata

, Assistant Professor of the Student Support Center

at Kyoto University

, who is also a member of the

Ministry of Education, Culture, Sports, Science and Technology's Study Group on Study

Support for Students with Disabilities (

Support

Room for Students with Disabilities) Chief Coordinator) provided

a talk about changes in the situation surrounding support for students with disabilities in higher education institutions and national trends.



In the subcommittees that followed  , participants were divided into five groups on three themes: "Support Practice (Introductory and Advanced)," "Support for

Students with Developmental and Mental Disabilities (Career, External Collaboration

)," and "

Support System (Law, Reasonable Accommodation)

." We exchanged opinions based on the various issues and case studies faced by each university. 

This year's KSSK was attended by 61 faculty members, staff, counselors, and nurses from universities and junior colleges of different sizes and support systems. Participants' comments include: "I was able to understand the points of the second summary (draft)

of the study group on study support for students with disabilities

and understand future trends," "I felt the need to develop a disability support system and support program in advance," "In the subcommittee, I was able to learn specifically about the situation of other universities, which was helpful in establishing a support system for my own university. There were comments such as "Even though the universities are different, there are many common concerns, and the lively opinions were very helpful," and it was a valuable opportunity for the participants to reflect on their daily support.

 The feature of KSSK is that regardless of the size of the university or whether it has a support system, regardless of its position or experience, it is possible to have frank and straightforward discussions from the perspective of practitioners, and to form a network of universities and those in charge. The article of this subcommittee will be introduced on the KSSK website (https://www.consortium.or.jp/project/dss/kssk) at a later date.

The next 19th meeting is scheduled to be held around September 2017. When the contents of the event are decided, we will inform you on the website of the University Consortium Kyoto.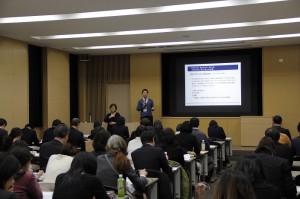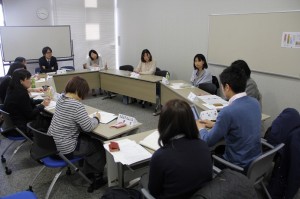 Topics provided to confirm trends in national disability support Exchange information

on support methods in small-group subcommittees

Please subscribe to our ≪ mailing list≫


We have created a KSSK mailing list to deliver information on KSSK events. If you wish to register, please inform the secretariat of your university name, affiliation, position, name, e-mail address, and telephone number.
KSSK Secretariat E-mail Address: kssk-kanji-ml■consortium.or.jp

(*Please change the ■ part to @ and send)



<Related page>
  Support
for Students with Disabilities Outline of the 18th Kansai Roundtable for Students with Disabilities Support      
Staff
Contact us
Consortium of Universities Kyoto Support Project
for Students with Disabilities TEL 075-353-9189 FAX 075-353-9101
〒600-8216 Campus Plaza Kyoto Shiokoji, Nishinotoin-dori, Shimogyo-ku, Kyoto
※Reception hours: Tue~Sat 9:00~17:00