The 1st Kyoto FD Exchange Meeting was held on Thursday, August 1.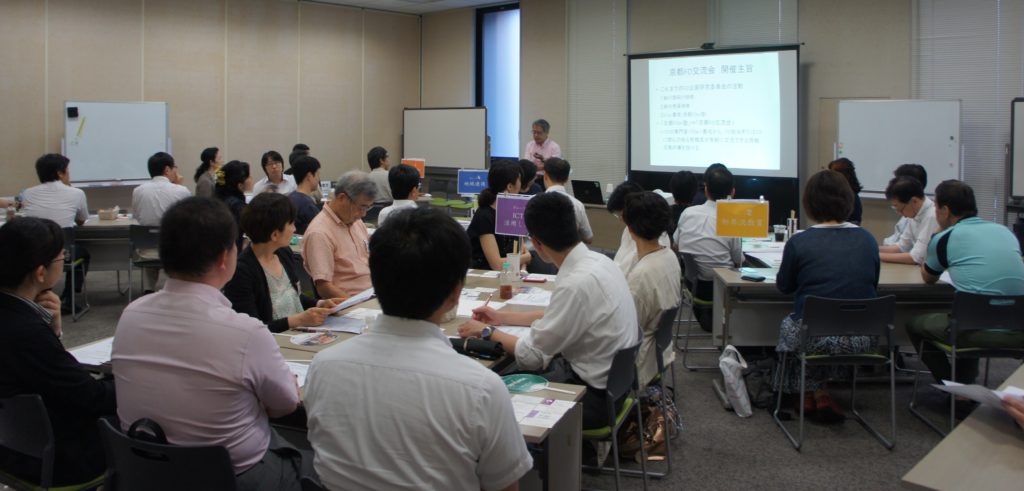 For the first time, the main theme was "Thinking about the Quality of Education," and the workshops were organized into groups divided into the following five themes. In this workshop, participants shared issues and concerns related to their own initiatives and exchanged opinions for each theme. In addition, the contents shared by each group were shared as a whole through a report by the group representative, and opinions were further exchanged.
This time, we grouped the following five themes.
(1) Class evaluation (2) First-year education (3) IR+ educational management (4) Regional cooperation (5) FD
using ICT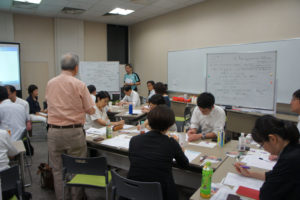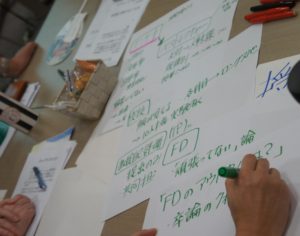 35 people, both faculty and staff, participated. In the participant questionnaire after the end, 100% of the respondents answered "satisfied" or "somewhat satisfied," which was highly evaluated.
Participants commented, "I was able to share a wide range of themes with many people," "I was able to learn more about practical examples of each university," and "I was able to come into contact with information from other universities."