Higher Education Event NAVI "Kyomachiya" is a portal site for higher education event information operated by the University Consortium Kyoto.
* Click the image to go to the "Kyomachiya" top page.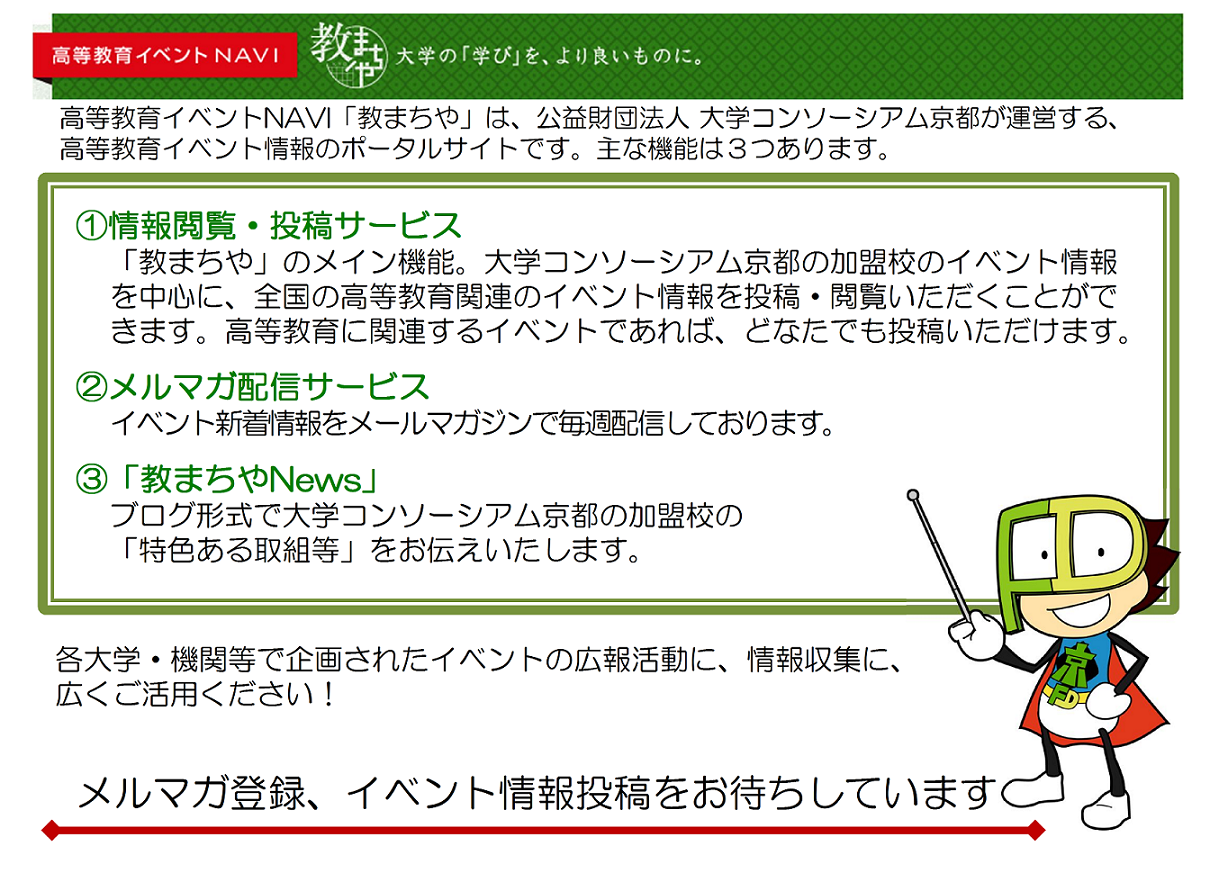 "Kyomachiya News" report has been updated!
This time, we have updated the "Staff Report" series, in which faculty and staff members of the University Consortium Kyoto member schools give reports in a relay format. He gave a report on Otani University's scholarship system called the Otani University Education Support Association Literary Encouragement Award.
It is said that it is a well-known scholarship among students due to the ease of application, but what kind of scholarship system is it?

"Staff Report" 10: "Otani University Educational Support Association Literary Scholarship Award"