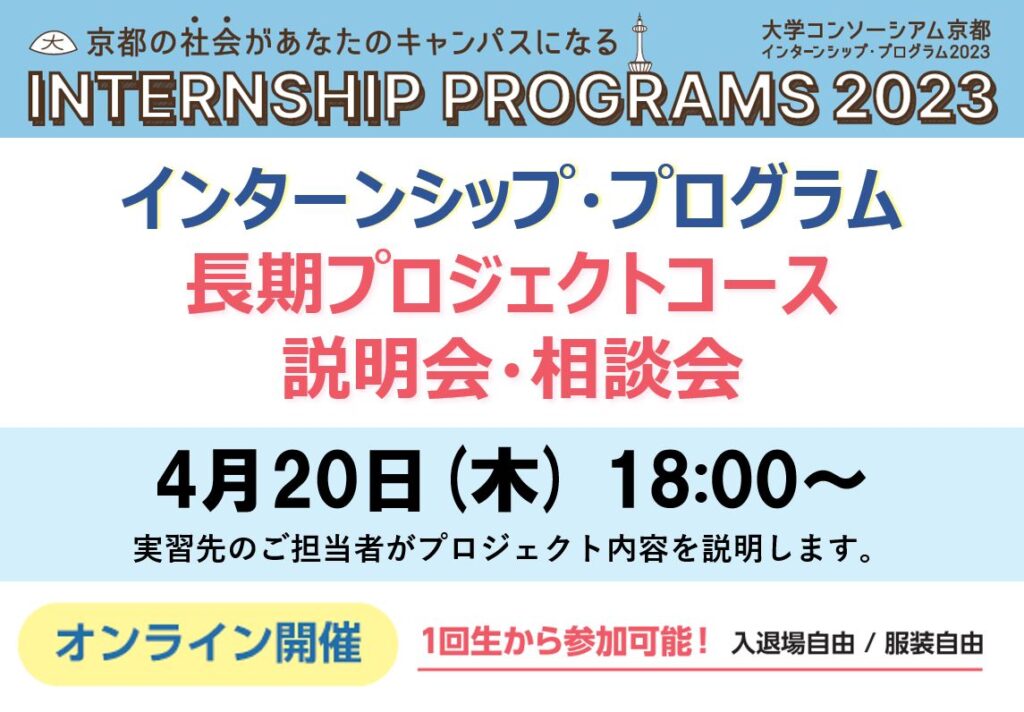 The internship program at the University Consortium Kyoto is a career education program that aims to "stimulate motivation to learn," "foster a high level of professional awareness," and "develop independent and creative human resources" as part of learning at the university, rather than as a job hunt.
The Long-Term Project Course is a course in which students work on the project theme presented by the training site from mid-June ~ late November.
Students studying at different universities form a team and work to achieve the goals of the project while exchanging opinions with the trainees, and gaining solid problem-solving experience.
In the online information session, in addition to the outline of the course, each practical training site will explain the project theme!
We will also hold a consultation session where you can directly answer your questions, so please join us.
---
【Date】 April 20 (Thu) 18:00~
【Application for Participation】Click here
★ for application for ▶ "Long-term Project Course Briefing Session and Consultation" Online Dress ★ Free ★ Entry and Exit
---

【Introduction of Long-Term Project Course】
https://consortiumkyoto-internship.jp/long-term-project-course/
【Message from Seniors】
https://consortiumkyoto-internship.jp/message/
Last year's Long-Term Project Course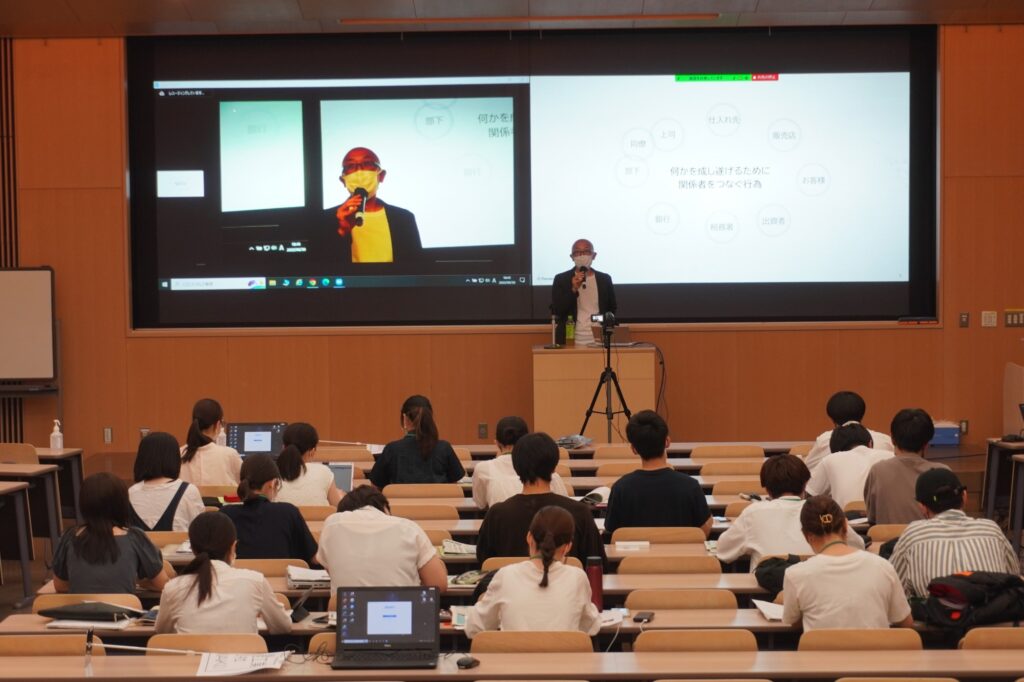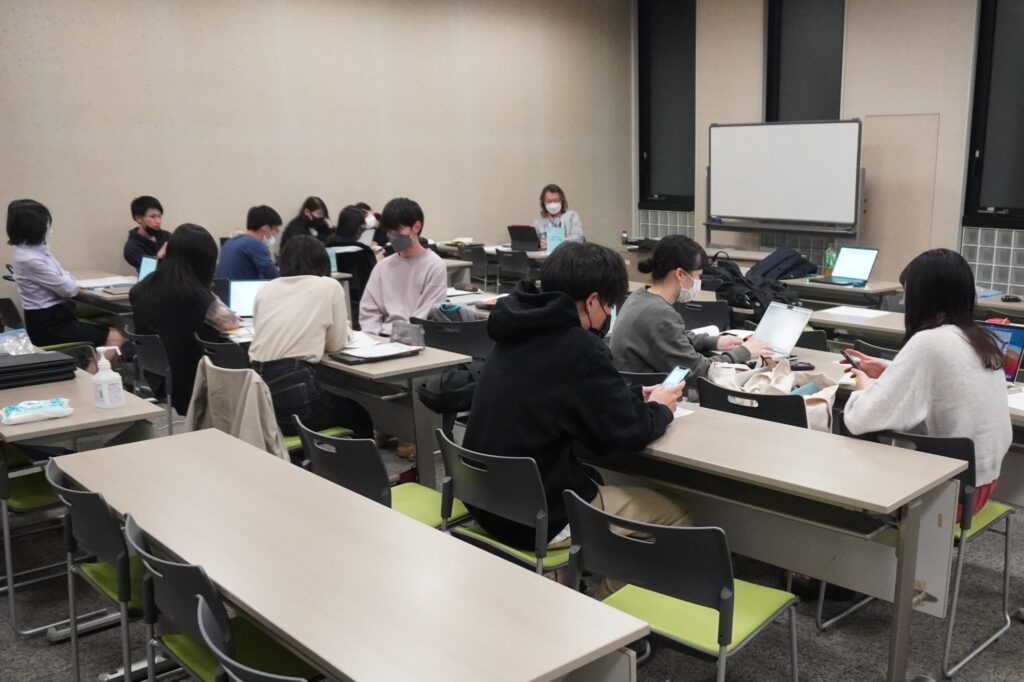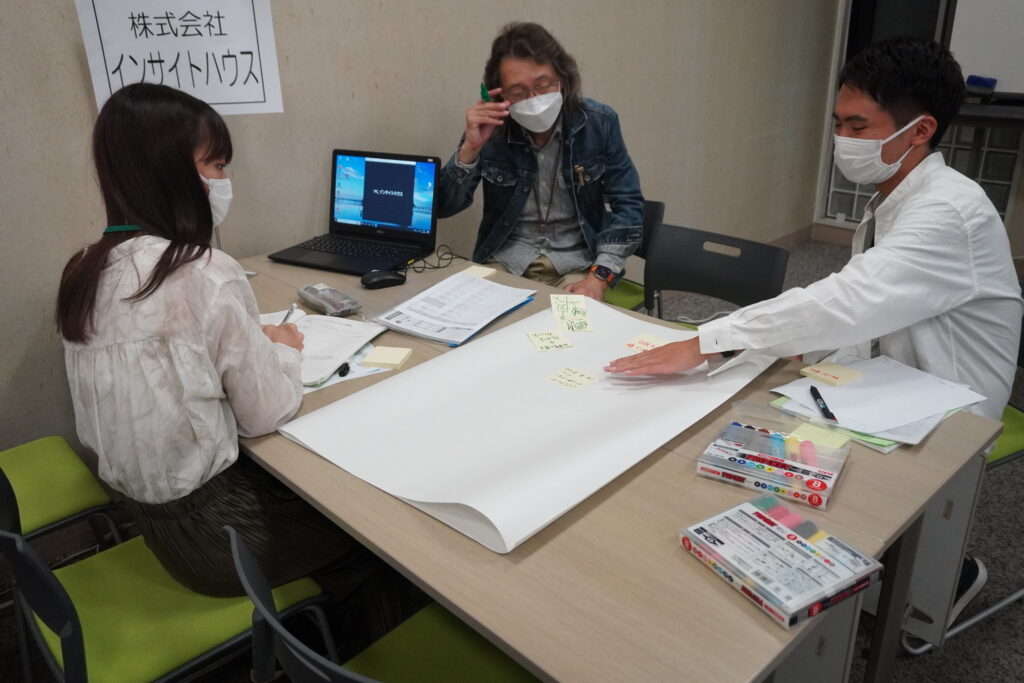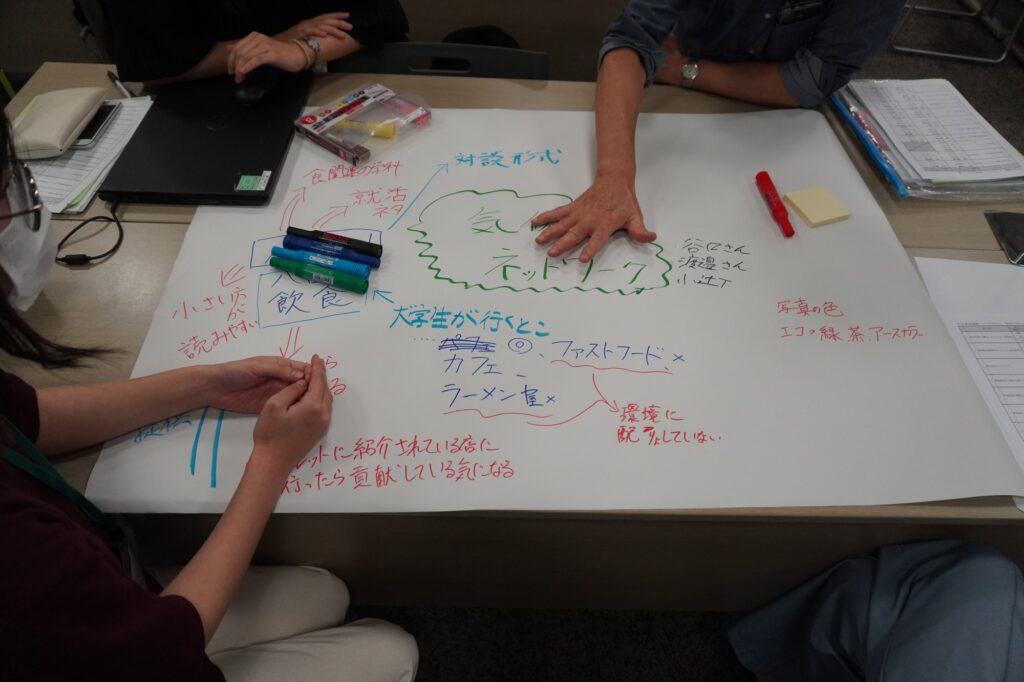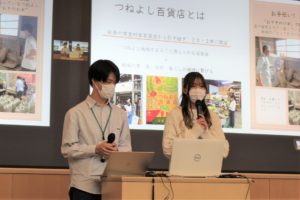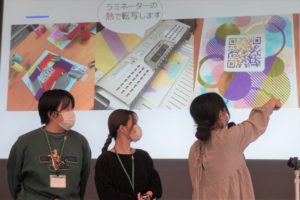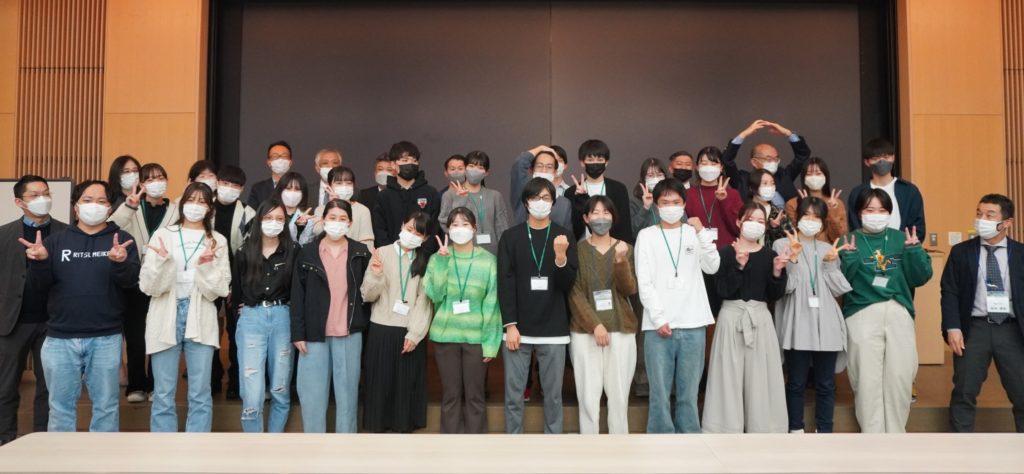 Inquiries

University Consortium Kyoto Internship Program Promotion Office
TEL 075-353-9106 FAX 075-353-9101
〒600-8216 Campus Plaza Kyoto
, Shimogyo-ku, Kyoto *Reception hours: Tuesday ~ Saturday 9:00~17:00 (excluding year-end and New Year holidays)