The University Consortium Kyoto Internship Program "Long-Term Project Course" is a program in which teams work on themes and issues presented by host companies for about five months from mid-June.
At the project presentation on the last day of the lecture held on Saturday, November 5, the culmination of the activities of 10 projects was reported, and the experiences of each project were shared with the entire group.
During the comment time for the reflection, we received enthusiastic messages from the host company and the coordinator in charge, making it a suitable time for the final lecture.
I hope that the students will be able to apply the confidence and awareness gained from this valuable project experience to the rest of their university life.
We would like to express our gratitude to all the host companies for their efforts and cooperation for the growth of our students.
We hope that the results of the students' activities will be meaningful to the host companies.
On
Saturday

, November

5,

2022

,

13

:00~

17

:

50

Participating Companies

and Organizations


NPO Creator Development Association
Limited Liability Partnership Machitoshigoto Research Institute
Day Alive
Inc. Kansai Winding Foil Industry Co., Ltd. (KANMAKI) NPO Climate Network
Inc. Insight House
Co., Ltd. Otsuki Seal Printing
Co.
, Ltd. Challenge Tsuneyoshi Department Store Executive Committee
Impact Hub Kyoto
Co., Ltd. Union A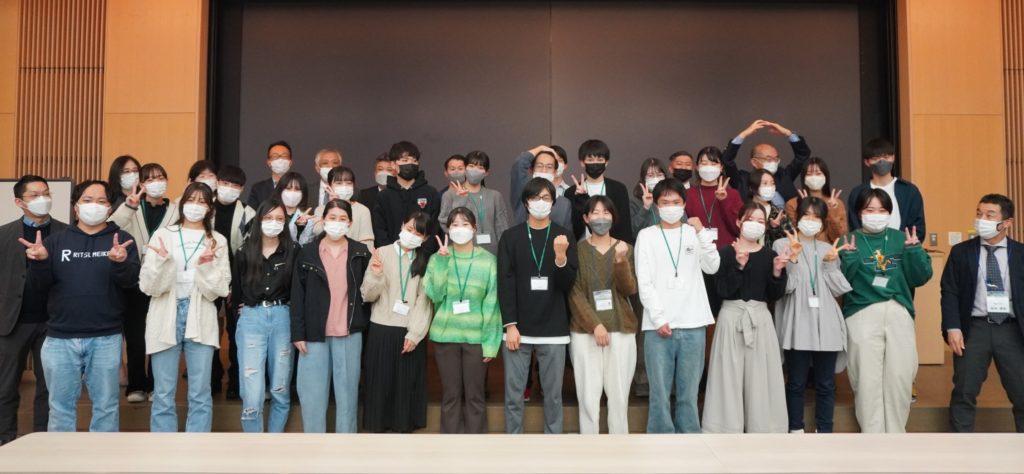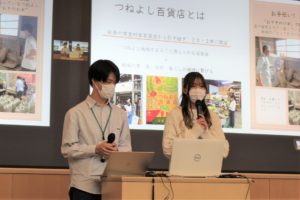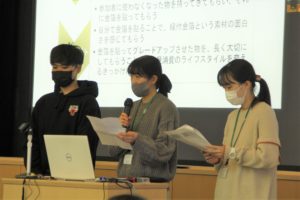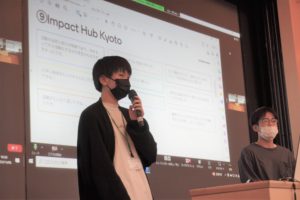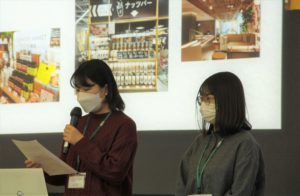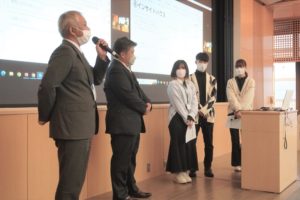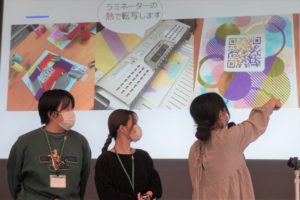 Inquiries

University Consortium Kyoto Internship Program Promotion Office
TEL 075-353-9106 FAX 075-353-9101
〒600-8216 Campus Plaza Kyoto
, Shimogyo-ku, Kyoto *Reception hours: Tuesday ~ Saturday 9:00~17:00 (excluding year-end and New Year holidays)