As a post-study of the Business Course and Public Course, we held a "Practical Training Experience Exchange Meeting".
Thank you to everyone who participated.
The ability for students who have completed practical training at various host destinations to gather and share their experiences is the real thrill of the University Consortium Kyoto Internship Program.
The realizations that the students gained from the summer experience and the growth from reflection were very conveyed from the screen.
Please make use of this valuable experience in your future university life.
While there are still many restrictions due to the impact of the new coronavirus infection, we would like to express our gratitude once again to the host companies who prepared the program for the growth of students this year.
We will continue to promote initiatives aimed at further developing the internship program.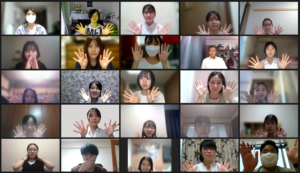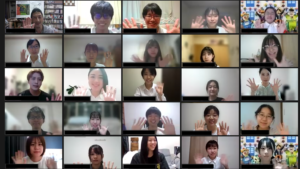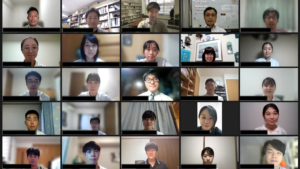 University Consortium Kyoto Internship Program Portal Site
Contact information
〒600-8216 Campus Plaza Kyoto, Shimogyo-ku, Nishinotoin-dori Shiokoji Campus Plaza Kyoto University Consortium Kyoto
Internship Project Promotion Office
TEL.075-353-9106/ FAX.075-353-9101
*Reception hours: Tue~Sat 9:00~17:00