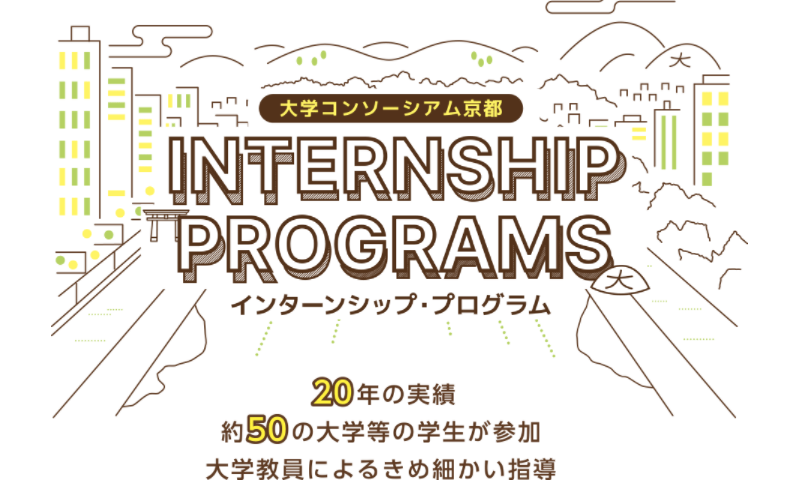 Currently, the University Consortium Kyoto is looking for candidates who can cooperate with the 2022 internship project.

In line with this, in order to further enhance the internship program, we will hold a "Study Group on the Host Practical Training Program".
The purpose of the study group is to share specific practical training cases and exchange opinions, and to deepen the connection between the host companies and the host company and the university career manager.

If you are considering accepting students for internships and are interested in this study group, please feel free to contact the secretariat.
---
Date & Time: Friday, February 18, 2022, 15:00~17:00
Venue: Online (ZOOM)
Program contents (tentative):
1. Outline of the Internship Program and Acceptance 2
. Introduction
of internship cases by the person in charge of the host company 3. Divide into groups to present issues and exchange opinions
---
University Consortium Kyoto, Internship Program Promotion Office
TEL 075-353-9106 〒600-8216
Campus Plaza Kyoto
, Shimogyo-ku, Kyoto *Reception hours: Tuesday ~ Saturday 9:00 ~ 17:00 (excluding year-end and New Year holidays)
Internship Program Portal Site