As part of the project to support the globalization of faculty and staff, the Kyoto International Affairs Department of the University Consortium is working to share examples of efforts by member universities for internationalization.
 We are planning to hold a member exchange seminar on the theme of "Acceptance of Ukrainian Kyiv students" at the International Student Study Kyoto Network (Secretariat: Kyoto International Affairs Department, University Consortium), and at the same time, it will also be positioned and held as a seminar to share examples of efforts by the University Consortium Kyoto member universities for internationalization.
【Theme】
"Support for accepting students from Kyiv in Ukraine, including governments, companies, and schools~With the voices of those who have actually evacuated~"
 Currently, various companies, organizations, schools, etc. in Kyoto City are providing various forms of support to evacuees from Kyiv City and other Ukraine. The University Consortium Kyoto and the International Student Study Kyoto Network are participating as advisory organizations in the "Ukraine-Kiev Kyoto Citizens' Acceptance Support Network," which consists of the secretariat of Kyoto City, the Kyoto City International Association, and the Kyoto Kiev Exchange Association.
 On the day of the event, we are planning a roundtable discussion with one Ukrainian about his evacuation experience and representatives of each support group. We hope that this seminar will not only lead to the further promotion of support for students in Kyiv, Ukraine, but also help to deepen understanding of students facing various difficulties around the world and open up many perspectives, such as further raising the international awareness of each member.
【Target】
Faculty and staff of the Consortium of Universities Kyoto Member Universities *Faculty and staff
of international related departments or faculty members who are interested in the internationalization of the university
【Date & Time
】 Thursday, February 2, 2023 14:00~16:00 (tentative)

【Contents】

(1) Support from Kyoto City (Support Network Secretariat)
Kyoto City Planning Bureau International Exchange and Coexistence Promotion Office
(2) Experiences of Ukrainian evacuees 
Ms. Flumanova Polina (Former Kyoto University International Student)
(3) Roundtable discussions by support groups
Kyoto University of Advanced Science (Research Institute) Ukraine Project Leader Michael Smith
Kyoto Minsai Japanese School (Director of Planning and Development Department) Mr. Nobuo Sumita
Hotel Kanra Kyoto (General Manager) Naoki Kondo
Kyoto City International Association Business Division Mr. Sigal Olena
【Implementation method】
Online (using Zoom) from your own Internet environment
【Number of participants】
No upper limit
【How to apply】
Application form (click here) )
* If you cannot use the application form, please contact us at the following address.
【Application Deadline】
January 24 (Tue) 12:00 (Closed)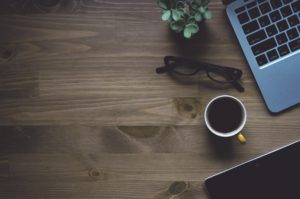 <Contact>
University Consortium Kyoto International Division
TEL:(075)353-9164
E-mail :kokusai■consortium.or.jp
(Please change ■ to @ and send it)