The 20th Kyoto Student Festival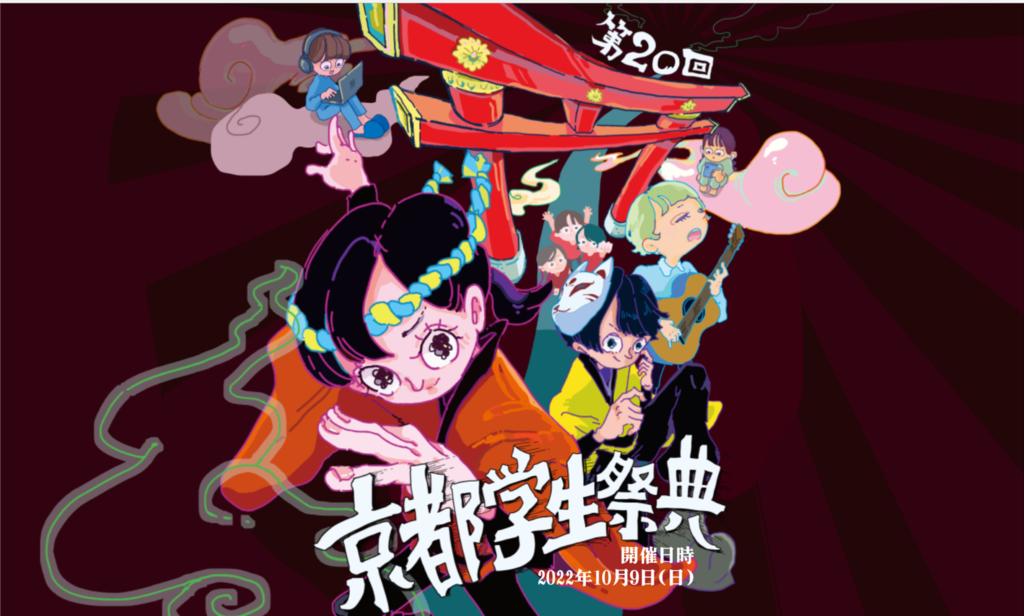 The 20th Kyoto Student Festival was held face-to-face for the first time in three years on Sunday, October 9. Although the event was shortened due to rainy weather, it was a great success with a large number of visitors and viewers. We believe that we were able to hold this festival safely thanks to the support and cooperation of everyone involved on a daily basis. Thank you from the bottom of my heart.
◆The 20th Kyoto Student Festival
◆Outline of the project

◆Contest Results
Kyo Flame Sodefure! contest

Yukatsu: Kyo Flame Sodefure! Tacchi
Runner-up: Kyo Flame Sodefure! Saikyo-mae
Line No. 3: Kyo Flame Sodefure! Kyokomachi

Kyoto Student Music Award

Winner: Like a tiger, but a cat
Runner-up: Short film gallery
3rd Prize: The Third Herd Orchestra

National Odori Performance

Yukatsu: Kyoto Women's University Creative Dance Club
Runner-up: P→SEN
No.3: BLACK★ Appuru

Family Contest

Winner: Doshisha University Curry's
Runner-up: Doshisha University Lamen Study Group
3rd Prize: KMIXX
If you would like to know more about the Kyoto Student Festival, please check the official website of the Kyoto Student Festival and the official SNS for information updated from time to time.
Contact us
Kyoto Student Festival Executive Committee
〒600-8216 Kyoto City Shimogyo-ku Nishinotoin-dori Shiokoji Sagaru Campus Plaza Kyoto (closed on Mondays)
TEL:075-353-9432 FAX:075-353-9431
E-mail:festa@consortium.or.jp
Kyoto Student Festival Official Website: http://www.kyoto-gakuseisaiten.com/