We held our first initiative, "Partner Exchange Meeting"!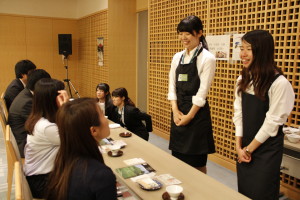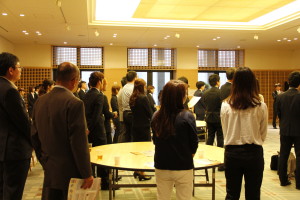 We invited the government, companies, local communities, and universities who are indebted to the Kyoto Student Festival on a daily basis, and held a partner exchange meeting on Wednesday, May 24 to express our gratitude.
At the exchange party, for the visitors, touch the Kyoto flame! We reported on the details of this year's pre-event, the highlights of the October Main Festival (on the day of the Kyoto Student Festival), the announcement of the main visuals, and the collaboration project with the project partners. In addition, through the Kyoto Tea Expo, one of the cultural projects collaborated with the Kyoto Student Festival this year, participants attended workshops on the culture and history of Uji tea and the learning how to brew tea, and since the executive committee members became "Premium Tea Ambassadors," the executive committee members also entertained visitors with tea brewed.
We received words of support and encouragement from the government, companies, local communities, and universities who came to the event, and it seems that the students on the executive committee were even more energized. Thank you very much to everyone who came to the event.
The first pre-event of the 15th Kyoto Student Festival will be held on Sunday, June 4 at Kyoto Gakuen University Uzumasa Campus. Everyone, please come and join us.
[Related Sites]
Kyoto Student Festival
http://www.kyoto-gakuseisaiten.com/
▼University Consortium Kyoto Student Festival
https://www.consortium.or.jp/project/kif/detail
▼June 4 Pre-Event Overview
https://www.consortium.or.jp/kif/19949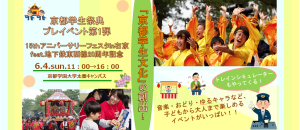 Activities
If you want to know more about the Kyoto Student Festival, check out this site!
▼Official Website / Official SNS Site▼




Contact us
The 15th Kyoto Student Festival Executive Committee
〒600-8216 Campus Plaza Kyoto, Shimogyo-ku, Nishinotoin-dori Shiokojisagaru (closed on Mondays) 【TEL】075-353-9432 【FAX】075-353-9431
【Email】saiten15th-ml■consortium.or.jp (Please change ■ to @ and send)

【 Official web page】http://www.kyoto-gakuseisaiten.com/