As a pre-event for the 20th Film Festival, we will hold a screening plan at Zest Oike Kawaramachi Square.
On the day of the event, we will screen past selected films from the Kyoto International Student Film Festival at Multi-Vision in Kawaramachi Square.
For a relaxing enjoyment, chairs are also available in front of the multi-vision.
Please stop by!

"My First Student Film" @ゼスト御池編 Outline
Re
Saturday, November 11, 2017 14:30~17:30
place
Zest Oike in front of Kawaramachi Square Multi-Vision
access
Subway Tozai Line: Get off at "Kyoto Shiyakusho-mae" Station and immediately
after exiting the ticket gate City Bus: Get off at "Kyoto Shiyakusho-mae"
fee
Admission Free

★ Introduction of films screened on the day (partial) ★

"The Name of the House" "Goyalina and the Coral Reef"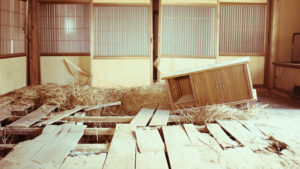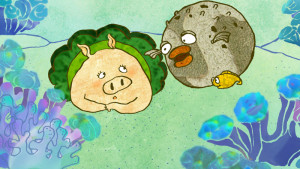 Name of the work
Director's Name
Synopsis

"The Name of the House"
(Animation / 4 min.)


Nao Sakagami

That's where my grandparents, my parents, and I used to live. Even if we forget distant memories and emotions, they are certainly there and will continue to be.

Goyalina and the Coral Reef
(Animation, 8 min.)



Aika Oshiro

This animation was created for the purpose of environmental education for children. The content is about Goyalina, a piglet who dreams of becoming a ballerina and always wears a ringed bitter gourd, and learns about coral reefs. I expressed in a musical style that coral is a living thing and that many creatures live together in that coral.

<Inquiries regarding this matter>
〒600-8216 Kyoto City Shimogyo-ku Nishinotoin-dori Shiokoji Shiokoji
Sagaru Campus Plaza Kyoto 20th Kyoto International Student Film Festival Executive Committee
TEL: 075-353-9430 (closed on Mondays) *If you are absent, please contact us by email.
Address: info■kisfvf.com (Please change ■ to @ and send)
Kyoto International Student Film Festival Executive Committee official website