In a situation where the environment surrounding universities is changing rapidly, the management and operation of universities has come to occupy an important position, and the role of university staff is becoming very large. In order to adapt to such an environment, we are developing various projects to improve the qualifications of university staff, including management and operation, education and research support.
In the SD Workshop, through discussions with "colleagues from other companies in the same industry (staff from other universities)," new discoveries, deep awareness, and human exchange networks that cannot be obtained through lectures are created.

If you are interested in trends in higher education policy, if you are working with student staff or part-time students, or if you are interested in the current trend of "reflection", please join us.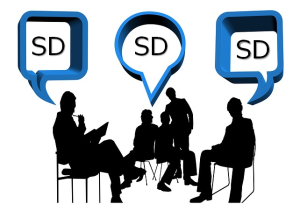 Outline of the event
Venue
Campus Plaza Kyoto
Organizer
University Consortium Kyoto
Target
University staff (non-university staff (faculty members, etc.)), please contact us in advance.) )
Attendance fee
Member Universities
¥1,000
Non-member universities
2,000 yen
Capacity
20 people
Part 3: Staff to Promote Student Growth ~Beginning of Reflection Utilization~
| | |
| --- | --- |
| Would you like to | Saturday, December 20, 2014 13:00~17:00 |
| Topic Provision | Takamichi Murayama (Director, Educational Affairs Division, Kyoto Bunkyo University) |
| Workshop Coordinator | Kiyo Kawamoto (Researcher, University Consortium Kyoto) |
| Deadline for application | Monday, December 15, 2014 |
| Contents | |
---
Registration (first-come, first-served basis):
3rd SD Workshop: Until Monday, December 15, 2014 About SD
Workshop Application

---