Applications for the 2018 credit transfer courses are now open!
Applications for credit-transfer courses for the first semester of the 2018 academic year will be accepted at each university from Friday, March 23*1.
If you want to deepen your liberal arts and specialized fields by taking distinctive courses from other universities, or if you want to study with students from various universities with different specialties, please take credit-transfer courses.
For details on the credit transfer system, please refer to the credit transfer website.



【Notes】
*1: The application period varies depending on the university to which you belong. In particular, please check the application end date and time with the contact desk of your university or faculty or course guidelines.
In addition, regardless of the application deadline, please make sure to apply well in advance.
*2: If you have any questions about the content of the courses offered, please contact the office in charge of the university that provides the courses.
Distinctive Courses in 2018
In the 2018 academic year, 442 courses were offered as credit-transfer subjects.
Among the many credit-transfer courses, the one that the University Consortium Kyoto especially recommends is the "Plaza Recommended Courses."
"Plaza Recommended Courses" are distinctive courses offered at Campus Plaza Kyoto that have been developed in cooperation with the University Consortium Kyoto and the University for credit transfer.
In fiscal 2018, 15 courses will be offered, including the Kyoto World Heritage PBL course, which tackles the discovery and resolution of issues related to World Heritage sites in Kyoto.
Kyoto World Heritage PBL Course
The Kyoto World Heritage PBL Course is a course that develops PBL*1 in the field of World Heritage in Kyoto. In the class, mainly through group learning, students discover the problems faced by World Heritage sites and their surrounding areas on their own and propose solutions. In this course, students work together with students from other universities to solve problems through dialogue with people involved in World Heritage sites, which is a course unique to the transfer of credits of the consortium. If you want to collaborate with students from other universities, or if you are interested in Kyoto and cultural heritage, please take this course.
* PBL (Project Based Learning) is active learning that identifies and solves problems.
Plaza Recommended Courses
"Plaza Recommended Courses" are courses that the University Consortium Kyoto has recognized as particularly distinctive among the Plaza courses and are recommended for students to take. Chain lectures and relay lectures by guest lecturers such as multiple faculty members and practitioners, as well as seminar courses in which students learn independently and actively by incorporating fieldwork and practical training. These are all very interesting subjects that each university offers with confidence.
Application Procedures

Please register with the e-Kyoto Learning System before applying.
For details on the application method and other procedures, please refer to the "Application Procedures" page on the special credit transfer website.
(Students of Ritsumeikan University, Ryukoku University, and Waseda University apply using the university's own system, not the e-Kyoto Learning System.) Please check with the university office for details.)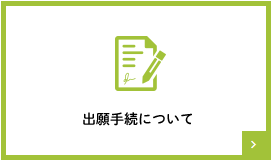 Click here for application procedures


Inquiries
Consortium of Universities Kyoto Credit Transfer Project
TEL 075-353-9120 FAX 075-353-9121
〒600-8216 Campus Plaza Kyoto Shiokoji, Nishinotoin-dori, Shimogyo-ku, Kyoto
※Reception hours: Tue~Sat 9:00~17:00