Fiscal 2014 Study Abroad Program Development Support Project
Adopted programs (10)
Out of 19 applications for the 2014 Study Abroad Program Development Support Project, the following 10 were selected as a result of the review by the committee.

The "Overseas Study Abroad Program Development Support Project" was established in 2013 by Kyoto City and the University Consortium Kyoto for the purpose of fostering human resources who have an international perspective and can contribute to the revitalization of the Kyoto city area, and to encourage students to study abroad. We operate collaboratively. Under this project, up to 300,000 yen is provided for the development costs (*) of excellent overseas study abroad programs implemented by member universities, graduate schools, and junior colleges of the University Consortium Kyoto.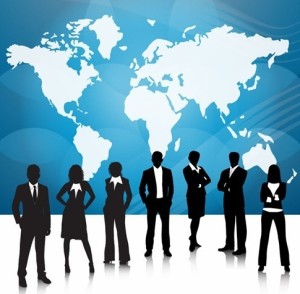 *Development expenses: Travel expenses for faculty and staff to visit the site, transportation expenses, rewards, consumables, consignment expenses, etc. The cost required for preparation".
*Applicable policy area: Refers to the theme of the development program selected from 27 policy areas of Kyoto City's policy "About the Kyoto City Area Revitalization Perspective".
number

Application program name

Applicable policy area

University/organization name

family name

1

Acquire the ability to communicate to the world in English for science

1.Environment, 12.Internationalization, 11.University

Faculty of Science and Technology, Doshisha University

Mr. Akira Hayashida

2

Kamikubo Seminar Sakhalin Project

11. Universities, 12. Internationalization

College of Policy Science, Ritsumeikan University

Mr. Makoto Kamikubo

3

Hands-on Global Experience in Chiang Mai

4. Civic life and community, 9. Tourism, 12. Internationalization

Kyoto Sangyo University International Exchange Center

Mr. Hitoshi Osaka

Four

"Aiming to Coexist with Local Nature" Hands-on Overseas Study Program for Local Nature Conservation Activities

1.Environment, 4.Citizen life and community, 12.Internationalization, 27.Water in daily life

Faculty of Policy Studies, Ryukoku University

Mr. Hong-mi Kim

Five

Global Human Resource Development/Overseas IT Experience Program

8. Industry and commerce, 9. Tourism

Faculty of Science and Technology, Doshisha University

Mr. Takao Tsuchiya

6

Overseas Environmental Study North America Program

1.Environment, 11.University, 12.Internationalization, 15.Community Welfare, 20.Walking Town, 21.Land Use and Arrangement of Urban Functions, 27.Water in Life

College of Science and Engineering, Ritsumeikan University

Mr. Yasuhiro Shiomi

7

Overseas Environmental Study Malaysia/Singapore Program

1.Environment, 6.Culture, 8.Industry and commerce, 9.Tourism, 11.Universities, 12.Internationalization, 23.Buildings, 26.Firefighting and disaster prevention, 27.Water in daily life

College of Science and Engineering, Ritsumeikan University

Mr. Shinya Uchida

The following are selected for the second recruitment.

8

Learn from Italian education

12. Internationalization 14, Welfare for people with disabilities 18. School education

Department of Educational Welfare Psychology, Faculty of Clinical Psychology, Kyoto Bunkyo University

Mr. Masayoshi Kameoka

9

Teaching experience in Australian schools

18. School education 6. Culture

Kyoto Koka Women's University Faculty of Career Development Department of Career Development

Carolyn Wright

Ten

Top design for building a circular economic zone in East Asia

1.Environment

Ritsumeikan University College of Policy Science

Mr. Zhou Weisheng
Recruitment period
April 1 (Tuesday) to May 15 (Thursday), 2014 (primary call): 7 projects selected June 3 (
Tuesday) to July 5 (Saturday), 2014 (secondary call): 3 projects adopted


---
Overseas study dispatch program development support project 

---
---
Public Interest Incorporated Foundation Consortium of Universities Kyoto International Collaboration
TEL +81-75-353-9164 FAX +81-75-353-9101
Campus Plaza Kyoto, Shimogyo-ku, Kyoto 600-8216
※Business hours: Tuesday-Saturday 9:00-17 :00 (excluding year-end and New Year holidays)