2023 Kyoto Studies Commemorative Course
We will hold an opening commemorative lecture as an opening project of the 2023 Kyoto College Kyoto Studies Course.
2023 Kyoto Studies Course "Kyoto and "Ento" Opening Commemorative Lecture

That Wonderful Age of Entertainment -Dazzling Kyoto in the Late 1960s-

Kyoto, the capital of academic arts and culture, has had a glorious era of producing talented people such as dynastic women's literature, Kamakura New Buddhism, and the Nobel Prize. The late 1960s, which produced The Tigers, The Folk Crusaders, and Giroze, was one of them. We look back on the era of "dazzling" enthusiasm with The Tigers' leader, Minoru Hitomi. Hitomi is a unique person who has long devoted herself to learning and education, having moved from a doctoral student at Keio University to a teacher at Keio High School. The interviewer will be Professor Kazuhiko Kobayashi of the Faculty of Cultural Studies, Kyoto Sangyo University, who was a former colleague at Juku High School.

Lecturer

Minoru Hitomi (The Tigers) Musician and Author)

Coordinator

Kazuhiko Kobayashi (Professor, Faculty of Cultural Studies, Kyoto Sangyo University)

Date & Time

Saturday
, March 4, 2023 13:30~15:00 (Doors open at 13:00)

Venue

Campus Plaza Kyoto 4F Lecture Room 2 (Shimogyo-ku, Kyoto)

Capacity

200 people (pre-application) * If there are many applications, a lottery will be drawn

Attendance fee

Free

How to apply

Please fill in the necessary information from the URL below and apply. https://tinyurl.com/kyotogaku0304

【Please be sure to read before applying!】 After

entering all the items, you will receive an automatic reply email as soon as you press the send button. Please check the applicant's "name" in the automatic reply email again.

★We will notify all applicants from the web by e-mail on Friday, February 24.

★ If you cannot confirm the automatic reply email, it may be one of the following cases, so please be sure to check it.

1. Please

check the "Junk mail" folder → the email address you entered is correct, but it is
sorted as junk mail. Even if it has been delivered there, the application has been completed.
* Please change the settings so that you can receive emails from the domain "@google.com". 2. If there is
an error in the email address you entered→ please check the correct e-mail address and apply again from the application form.

・ If you intentionally apply more than once, you will not be eligible for the lottery.

Application deadline

WEB application: Monday, February 20, 2023, 23:59
Round-trip postcard: Must arrive
▶ by Monday, February 20, 2023 Applications after the deadline will be invalid.
▶ The results of the application will be notified by email (for those who apply online) or by mail (for those who apply by return postcard)
on Friday, February 24, 2023.
* If it is difficult to apply online, please apply after specifying it on the return postcard as shown in the figure below.

We will not be able to accept applications that are incomplete or other than return postcards, or if there is not one copy per person or if the fee is insufficient. Please note. The personal information you provide will be used only for various communications regarding Kyoto College and will not be used for any other purpose.
Overview of the business
At Plaza College, which was established in 2001, the University Consortium Kyoto has published the results of research on Kyoto Studies as the Kyoto Studies Course. Since fiscal 2009, we have been holding a theme every year from among various events related to Kyoto as part of the Kyoto Skills Training Course of the Kyoto (Miyako) College, a lifelong learning project operated together with Kyoto City to open up the university's intellectual resources to the community.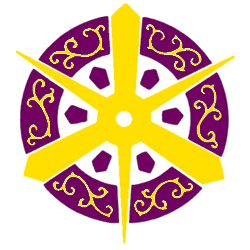 Kyoto City Collaborative Project
2023 Kyoto Studies Course
Theme "Kyoto and "Ento""

Course Outline

As we enter the fourth year of the coronavirus outbreak and the wars around the world have not subsided these days, many people hope that this year we will be able to return to a peaceful daily life. This year's theme is to break away from the sense of stagnation in the present uncertain future, and we took the plunge and chose the theme of entertainment in Kyoto, which has not been covered in this course so far. While praying for world peace, I hope you will enjoy laughing and nostalgia. We will invite people related to Kyoto, such as performing arts and music from classical to contemporary, to decipher and learn about Kyoto's history and culture from the perspective of "enshi".

Schedule

Saturday, May 13, 2023 ~ Saturday, December 16, 2023 Each course has a capacity of 200 people * If there are many applications, a lottery will be drawn
【Morning Course】 10:00~11:30 (Reception opens at 9:30) 【Afternoon Course】 12:30~14:00 (Reception starts at 12:00)

*Both lectures have the same content.

Venue

Campus Plaza Kyoto 4F Lecture Room
2 (Shimogyo-ku, Kyoto)
Saturday, May 27, 2023 only Ryukoku University Hibito Hall Alumni Hall

Admission Fee

10,000 yen (10 basic courses)
* Practical courses require a separate participation fee. If you wish to participate, please apply at the same time as the basic course.

About the application

For details, please refer to the "Kyoto College Page".
https://www.consortium.or.jp/project/sg/details

Content

University Consortium Kyoto Kyoto Skills Training Course Kyoto Studies Course Leaflet [PDF]
Basic Course
May 13 (Sat) "Today's Kyogen in Kyoto: History, Characteristics, and How to Enjoy It"
Instructor:

Mayumi Morinishi (Professor Emeritus, Osaka Shoin Women's University)
Kyogen has a history of more than 650 years among the traditional performing arts. In Kyoto, two families, the Moyama Sengoro family and the Moyama Chūzaburo family of the Okura-ryū Kyogen style, have handed down their skills for many years.
In the lecture, we will look back on how we overcame the difficulties of the Meiji Restoration in particular to reach today's prosperity, introduce specific programs, and guide you on how to enjoy them.
May 27 (Sat) "Youth who met folk in Kyoto" * The venue is different only for this time. Please be careful.
Lecturer:
Jiro Sugita (Folk singer, singer-songwriter
)
Tomoo Kawashima (Professor, Institute of Contemporary Home Economics, Kyoto Kacho University)
Held at Ryukoku University Hibito Hall Alumni Hall
Many of you may remember the folk group Giroze, which sprinted through the Japanese music world half a century ago. "Children Who Don't Know War", written by Osamu Kitayama and composed by Jiro Sugita, was a big hit, and this song became one of the milestones of the post-war Japan society. Born and raised in Kyoto, Sugita discovered Kyoto Folk in his youth, formed Jirose, joined Schubertz, and has continued to sing. We will examine its historical significance together with Mr. Sugita in Kyoto.
June 3 (Sat) "Introduction to the History of Japan Anime: Exploring the Reasons for the Popularity of Japan Anime from History"
Instructor:

Nobuyuki Tsuken (Animation Researcher, Lecturer, Faculty of Arts, University of Japan)
Anime has become a popular culture representative of Japan. Its popularity is not limited to Japan, but it has gained wide popularity overseas. Historically, Japan cartoons have been modeled after Disney since before the war. However, since Astro Boy began airing in 1963, a huge number of works have been produced, mainly TV animation, and various genres and techniques that are different from those of other countries have developed. While looking back on its historical flow, we will take the reasons for the popularity of Japan anime.
June 17 (Sat) "Yoshimitsu and Zeami -Exploring the Roots of Japan's Unique Theater "Noh"-"
Instructor:

Motohiko Izawa (Writer, Historian) Tomoo Kawashima (Professor, Institute of Contemporary Home Economics, Kyoto Kacho University)
Everyone knows that Noh was started by Zeami, but it is not well known that its greatest patron was Ashikaga Yoshimitsu, the third shogun of Muromachi and the founder of Kinkakuji Temple. Also, people don't realize how unique Noh theater itself is Japan I would like to talk three-dimensionally based on the history of theater in the Japan and the unique beliefs of Japan people.
July 8 (Sat) "Getting familiar with rakugo -Rakugo trivia-"
Instructor:

Katsura Nekichi (Rakugo artist)
Rakugo is said to have originated in Kyoto about 400 years ago. From there, it spread to Osaka and Edo. Katsura Nekichi, a rumor of the American and North Korean Temples, will talk about the history of rakugo that he does not know unexpectedly, and all about his apprenticeship training at the Living National Treasure Katsura Meicho House. In addition, how "ringing", which is one of the characteristics of Kamigata rakugo, is effectively used in rumors is explained with live shamisen and taiko drum demonstrations. At the end, you will actually form a high seat and enjoy rakugo!
August 5 (Sat) "The Beginning of Kyo Mikoshi Studies-Who and How to Operate the Mikoshi-"
Instructor:

Hitoshi Nakanishi (Professor, Faculty of Industrial Sociology, Ritsumeikan University)
There are many festivals with mikoshi in Kyoto, but they have not attracted much attention until now, probably because they are not the target of tourism. Mikoshi watari is the central event of the festival, and I think that knowledge about mikoshi is essential for understanding the festival. In this lecture, after an overview of the festival where the mikoshi appear, I would like to touch on the history of the group of people who ride the mikoshi and the unique way of riding the mikoshi in Kyoto, and provide an introduction to "Kyoto Mikoshi Studies".
September 9 (Sat) "The Joy of Shamisen Music in Kyoto: The Present, Past, and Charm of Shamisen Music"
Instructor:

Mika Shigemori (Japanese music performer, former Shinnai Setsubushi Kenshinha Iemoto, Shinnai Association Director)
In Kyoto, you can still hear various kinds of traditional shamisen music today. We will explain the history and characteristics of each type of shamisen music in Kyoto, touching on different performance venues such as the difference between jōruri and songs, theaters and hanamachi zashiki, while also explaining the structure of the shamisen and the differences in timbre depending on the event. We will also look back on the shamisen music in the films and TV productions produced in Kyoto, which we have participated in for many years as a performer and instructor, along with anecdotes.
October 7 (Sat) "Folkle and Patchi no Kyoto"
Instructor:

Takeshi Matsuyama (Lyricist, Writer, Editor) Tomoo Kawashima (Professor, Institute of Contemporary Home Economics, Kyoto Kacho University)
In the 1960s, there was a folk boom in Kyoto, and The Folk Crusaders had a hit with "The Return of Joppalai". Formed around Kazuhiko Kato and Osamu Kitayama, Takeshi Matsuyama was deeply involved in the songs. Mr. Matsuyama, who was close to Mr. Kato, was good at poetic lyrics, but he was also a social person, and he brought in "Imjin River," a song about the tragedy of the Korean Peninsula cut between north and south. This desire led to the birth of the movie "Patchi". We will learn from the parties concerned about the history of half a century ago.
October 21 (Sat) "The History and Present of the Capital – As a Composer and Lyricist of the Capital
Instructor:

Asako Ueki (President, Doshisha University, Professor, Faculty of Letters, Doshisha University)
Going to the capital is a spring dance by geiko and maiko of Gion Kobu that began in Meiji 5. Since 2014, I have been in charge of composing and writing the lyrics for the city. In this lecture, we will trace the history of the city and introduce what kind of process is currently used to create the stage for the capital. In particular, I would like to talk about the rules and ingenuity of the composition, what I keep in mind when writing the lyrics, etc. from the creator's point of view.
December 16 (Sat) "Kyoto Painting in the 18th Century: Jakuchu, Kabumura, Okyo, Ashiyuki-"
Instructor:

Hideyuki Okada (Curatorial Manager, Fukuda Museum of Art)
In 18th-century Kyoto, well-known painters such as Ito Jakuchu, Yosa Bumura, Maruyama Okyo, and Nagasawa Ashiyuki were still active today. Through friendly competition with each other, they established their own style of painting and left behind many excellent works. In this course, we will focus on the above four painters and introduce the charm of each painting.
Practical Courses
The Kyoto Studies Course incorporates a "hands-on course" that actually touches Kyoto locally.
* A separate participation fee is required for the practical course. If you wish to participate, please apply at the same time as the basic course.
Practical Lecture 1
July 29 (Sat) "Oe Noh Theater Noh Experience Appreciation Course-At the Fragrant Noh Theater of Meiji-"
Time: 10: 00-12:00 Capacity: 100 people Participation fee: 2,000 yen
Location: Oe Noh Theater (646 Tachibana-cho, Yanagibaba Higashi-iru, Oshikoji-dori, Nakagyo-ku, Kyoto)
Instructor:

Michiko Oe (Mrs. Matasaburo Oe) Diego Perecchia (Associate Professor, Faculty of Cultural Studies, Kyoto Sangyo University)
This course will be held at Oe Noh Theater, which has a history of more than 100 years. Noh, which was accomplished during the Muromachi period, is a performing art that has been passed down uninterruptedly to this day. Performances based on classical literature include gods, samurai, elegant women, and demons. Although the story is an event of the distant past, it has a universal meaning that transcends time and space, and is appreciated both domestically and internationally. In this course, we will introduce the appeal of Noh through explanations and demonstrations.
Practical Lecture 2 Saturday, December 2 "Traditions and Spaces of Hanamachi -Gion Kobe Kabutenjo and Tea House-"
Time: 【Morning Course】10:00-11:30 【Afternoon Course】12:30-14:00 Capacity: 50 people each Participation fee: 3,000 yen
Location: Gion Kobe Kabutenjo (570-2
South Side of Gion Roasting Town, Higashiyama-ku, Kyoto City)

Instructor:

Kyoko Sugiura (President of Ichirikitei Co., Ltd., Deputy Regulator of the Gion Garden Shinchi Kobe Association) Tomoo Kawashima (Professor, Institute of Contemporary Home Economics, Kyoto Kacho University)
Hanamachi, which is crowded with geiko, is one of the attractions of Kyoto culture, and the traditional townscape remains and it becomes a space where you can experience history. All of the Five Flower Streets are composed of a group of tea houses, restaurants, okiya, etc., and a kabutenjo in the center. This time, we will learn the customs and real image of Hanamachi from Kyoko Sugiura, the proprietress of Ichirikitei, who represents the Gion Kobe Kabutenjo, where the building earthquake resistance work has been completed. In addition, a tour of the building will be conducted, and Tomoo Kawashima will talk about the meaning of the building from the perspective of architectural history.
◆Regular students of University Consortium Kyoto member schools can take the basic course at a time.

"Regular students of member schools" are regular students of consortium Kyoto member schools (excluding graduate schools and correspondence course students) and all course students of the Open University of Japan Kyoto Learning Center. If you wish to take one course at a time, please come directly to the venue on the date and time of the course you wish to take for the basic course and be sure to present your student ID at the reception. The course is free of charge.
Contact information
Consortium of Universities Kyoto College 600-8216 Campus Plaza Kyoto
1st floor
, Shimogyo-ku, Kyoto, Shiokoji-ku, TEL.075-353-9140 FAX.075-353-9121
MAIL: miyakare■consortium.or.jp (Please change ■ to @ and send)
* Inquiry reception hours: Tuesday ~ Saturday 9: 00 ~ 17: 00 (excluding year-end and New Year holidays)