Business summary
Only students in Kyoto can enter cultural facilities such as the zoo, Nijo Castle, and art museums for 100 yen.
Kyoto City provides students with an environment that is friendly to culture and the arts, as well as opportunities to build contact points with the local community through participation in cultural and artistic activities. In 2010, we set up the Kyoto City Campus Culture Partners System to enrich the culture of Kyoto.
If you are a student of a university or a junior college that is a member of the Consortium of Universities Kyoto, you can receive preferential treatment such as discounts at each cultural facility by completing the enrollment procedure (free of charge) by yourself. You can also receive a wide range of cultural and art information.
We hope that all students who attend universities in Kyoto will take this opportunity to become a member of this system and come into contact with the diverse culture and arts that Kyoto City is proud of.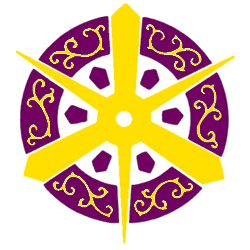 Kyoto City Collaborative Project
Registration/admission procedure
To use the system, please install the KYO-DENT app for Kyoto students (free of charge) and register. (Change from April 2020)


① Search for "KYO-DENT" on the iTunes App Store or Google Play and install it.

② Complete the registration of the "Kyoto City Campus Culture Partners System Membership Card" within the app, and present
the "membership card (app screen)" and "student ID card" at the facility.
*The old system, which was in operation until 2020, will end at the end of March 2021.
*As of April 1, 2020, measures such as closing and shortening business hours are being taken at each preferential facility to prevent the spread of new coronavirus infections. Please check the facility website, etc. in advance before using.
About KYO-DENT, an app for students in Kyoto
Special treatment facilities
To receive special treatment at each facility, you need a "membership card (app screen)" and a "student ID card".
(1) Facilities where you can enter for 100 yen
Kyoto City Zoo,Former Imperial Villa Nijo Castle,Kyoto City Kyocera Museum of Art (limited to collection exhibitions),Murin-an,Tomomi Iwakura's former seclusion house,Former Mitsui Family Shimogamo Villa,Kyoto Museum of Traditional Crafts
(2) University Museum
Otani University Museum,Kyoto Institute of Technology Museum of Arts and Crafts,Kyoto University Museum,Ritsumeikan University International Peace Museum,Ryukoku University Ryukoku Museum,Saga Art University/Saga Art Junior College Museum,Kyoto Seika University Gallery Terra-S,Doshisha University Historical Museum,Bukkyo University Museum of Religion and Culture,Ritsumeikan University Art Research Center,Kyoto University of Education Educational Museum (Manabi no Mori Museum),Kyoto City University of Arts Art Museum,Kyoto City University of Arts Gallery @KCUA (Aqua),Kyoto University of Arts Art Museum,Hanazono University History Museum,Kyoto Sangyo University Gallery
(3) Other cultural facilities, etc.
Kyoto City School History Museum,Kyoto International Manga Museum,Kyoto City Youth Science Center,Kyoto Kaleidoscope Museum Anekoji Museum,Onishi Seiemon Museum,Kyoto Monri Craft Museum,Kodaiji Palm Museum,Shimadzu Foundation Memorial Museum,Nishijin Museum of Life Tomitaya,Fujinomori Shrine Treasure Hall,Miyai Furoshiki and Fukusa Gallery,Ryozen Historical Museum (Bakumatsu Restoration Museum),Kyoto Railway Museum,Kawai Kanjiro Memorial Museum,Box Museum,Yatsuhashian Kakehashi,Yatsuhashi-an and Shunoyakata,Kyoto Arashiyama Orgel Museum,Kyoto Rural Folk Tools Museum,Nishijin Textile Center,Garden Museum Hiei,kyoto ddd gallery,Reimei Church Resource Training Center,Kuramayama Reihoden (Kuramayama Museum),Religious Corporation Rokuharamitsuji Treasure Hall,
Gallery Shiorian,Yuki Paris Collection (2F Museum),Toei Kyoto Studio Park,Public Interest Incorporated Foundation Raku Museum,Tamba Manganese Museum,Citizen Kyogenkai,Hakusasonso Hashimoto Kansetsu Memorial Hall,Fukuda Museum of Art,Saga Arashiyama Wenhuakan
* Details of special offers differ depending on the facility, so please see the list below for details.
List of preferential facilities
Contact information
Culture and Arts Planning Division, Culture and Arts City Promotion Office, Culture and Citizens Affairs Bureau, Kyoto City
Tel: 075-222-3119 Fax: 075-213-3181
floor