Overview of the business
In a situation where the environment surrounding universities is changing rapidly, the management and operation of universities has come to occupy an important position, and the role of university staff is becoming very large. In order to adapt to such an environment, we are developing various projects to improve the qualifications of university staff, including management and operation, education and research support.
The SD Guidebook was created for those who have started working as university staff at member universities and junior colleges with the aim of raising their awareness of working in higher education by making them interested in SD (Staff Development), which refers to the efforts of university staff to develop their skills.
2023 edition
I.. What is SD?
II..Functions required of university staff
III..SD Project of Consortium of Universities Kyoto
IV..SD-related programs in Japan
V..Distinctive training systems at member schools
VI. Sources of information on higher education and national policy trends
VII..Major periodicals and SD-related books on higher education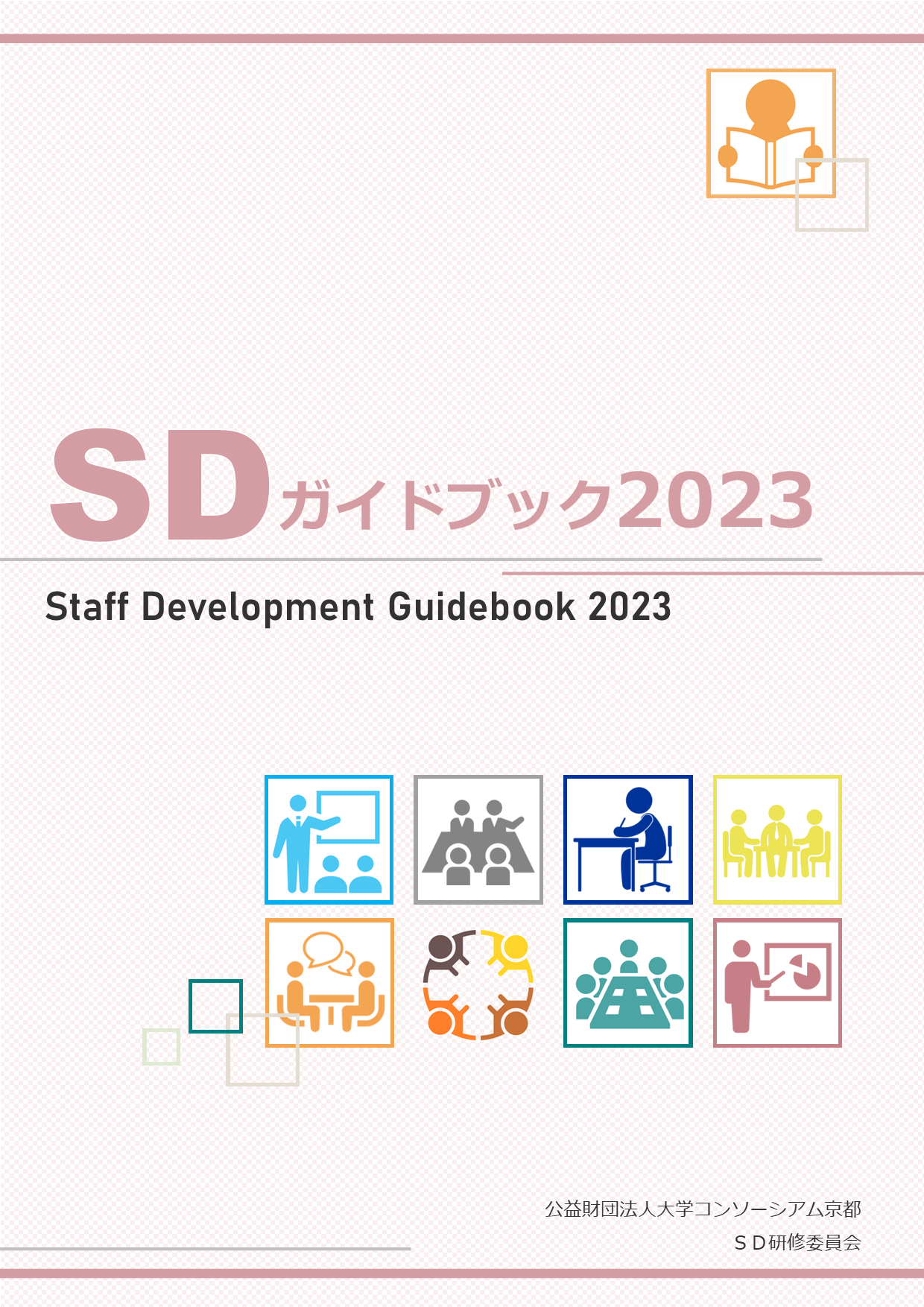 Book Name

SD Guidebook 2023

Departure

University Consortium Kyoto SD Training Committee / March 2023

Price

Not for sale
【SD Guidebook 2023】 PDF version (4.9MB)
* The next edition is scheduled to be published in 2025.
Contact information
University Consortium Kyoto SD Project
TEL 075-353-9163 FAX 075-353-9101
〒600-8216 Campus Plaza Kyoto
, Shimogyo-ku, Kyoto ※Business hours: Tuesday ~ Saturday 9:00~17:00 (excluding year-end and New Year holidays)