Business summary
As part of lifelong learning, since 1997, we have been opening a "City College" in collaboration with Kyoto City, which offers university courses to the general public. In 2007, the name was changed to "Miyako College", and about 30 universities, junior colleges, etc. offer unique classes and public lectures as a lifelong learning project that meets the learning needs of working adults who are becoming more sophisticated and diverse. We offer courses.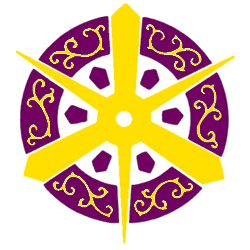 Kyoto City Collaborative Project
Course classification
University lectures : Take university classes together with students *Some courses can be earned
Public Education Lectures : Various public lectures on history, culture, art, language, health, social issues, etc.
Citizen Education Course "Kyoto Ability Training Course" : A unique course where you can learn more about Kyoto
Civic Liberal Arts Course "Culture Training Course" : Kyoto College's unique course to improve the cultural and regional power of citizens
Recurrent Education Program : Courses designed for working generations to enhance their skills and broaden their horizons
Lecture theme
The courses offered at Miyako College are broadly classified into 13 themes from A to L and R in the table below, so you can search for courses based on the theme you are interested in. Depending on the content of the course, there are many themes that cross over, so be sure to refer to the syllabus of each course before selecting a course.
Recruitment Guide / Digital Book

The 2023 Kyoto College Student Recruitment Guide can be requested and confirmed below.

Please check the application guide for details such as courses offered and procedures required for application.


Obtained at the place of storage

Campus Plaza Kyoto, Kyoto City Hall / Ward Office / Branch Office (excluding branch offices), libraries in Kyoto City, etc.


Confirmation on a PC, smartphone, or tablet



2023 Fall Application


We are accepting applications for the second semester of 2023 for Kyoto College, a lifelong learning project of the Kyoto City/University Consortium Kyoto.

[Reception period: August 8 (Tue) to 22 (Tue), 2023] Please

check the "2nd semester recruitment courses" and "2023 Kyoto College student second semester recruitment guide" below and complete the application procedures. Please …


2023 Kyoto College Second Semester Recruitment Subject List

2023 Kyo College Second Semester Recruitment Guide

2023 application method 

Please follow the instructions in the 2023 "Kyoto College Recruitment Guide" and apply online after March 3, 2023 (Friday).

[Kyoto College Web Application System] (Available on PCs, smartphones, and tablets)

https://www.consortiumkyoto-miyakocollege.jp/

* Online application is a simple specification that only selects the course name etc. from the screen. Please use all means.


*If it is difficult to use the website, you can apply by mail or in person.


Early application

□

WEB: From Friday, March 3, 2023 to Thursday, March 16, 23:59


If there are documents that need to be mailed, they must arrive by March 16th.

□

Mail: March 3 (Friday) to March 16 (Thursday), 2023

〒600-8216 Address: Kyoto College, Campus Plaza Kyoto

       University Consortium Kyoto, Shimogyo-ku, Kyoto City

□

Bring: March 15 (Wed) and 16 (Thu), 2023 10:00-16:00


Campus Plaza Kyoto 1F

late application

□

WEB: From Tuesday, August 8 to 23:59 on Tuesday, August 22, 2023


If there are documents that need to be mailed, they must arrive on August 22nd.

□

Mail: August 8th (Tue) to 22nd (Tue), 2023

〒600-8216 Address: Kyoto College, Campus Plaza Kyoto

        University Consortium Kyoto, Shimogyo-ku, Kyoto City

□

Bring: Tuesday, August 22, 2023 10:00-16:00

Campus Plaza Kyoto 1F

Library Common Browsing System

Kyoto College students can use some libraries of member universities and junior colleges of the University Consortium Kyoto. When using the libraries of each university or junior college, please present your Kyoto College membership card and check the "Common library browsing system" below before using. *Please use your temporary membership card until you receive your Kyoto College membership card.

Library common reading system [Click here for details]

Contact information

For details of the courses offered, please inquire at the contact point of the provider university.

Public Interest Incorporated Foundation University Consortium Kyoto Kyoto College
TEL 075-353-9140 FAX 075-353-9121
MAIL: miyakare■consortium.or.jp (Please change ■ to @ before sending)
Shimogyo, Kyoto 600-8216, Japan Campus Plaza Kyoto, Nishinotoin-dori Shiokoji Gagaru
※Inquiry reception hours: Tuesday-Saturday 9:00-17:00 (excluding year-end and New Year holidays)