2021 Kyoto Studies Course Schedule Change and Cancellation
Due to the spread of the new coronavirus infection, we would like to inform you that we have decided on the transfer dates for the following three courses that have been postponed.
【Schedule Change】

Saturday, February 19 (changed from Saturday, September 11) "The Black Death, a pandemic that threatened the Middle and Early Modern Period in Europe" Saturday, February 26 (changed from Saturday, August 28) "Bon Festival in Kyoto: Sending Dead Spirits with Ancestral Spirits" Saturday, March 19 (changed from Saturday, August 21)

"

Thinking about ancient plagues -Epidemic of Heijo-kyo and Heian-kyo-"
Please refer to the leaflet after the change for details.
Overview of the business
At Plaza College, which was established in 2001, the University Consortium Kyoto has published the results of research on Kyoto Studies as the Kyoto Studies Course. Since fiscal 2009, we have been holding a theme every year from among various events related to Kyoto as part of the Kyoto Skills Training Course of the Kyoto (Miyako) College, a lifelong learning project operated together with Kyoto City to open up the university's intellectual resources to the community.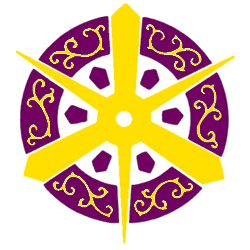 Kyoto City Collaborative Project
2021 Kyoto Studies Course
Theme: Going Back in "Factor X": Kyoto and the Plague

Outline of the event

Since ancient times, Kyoto has been densely populated with people and has been actively traveling to and from other countries, and it was destined for infectious diseases to spread frequently. Right now, the world is in the midst of the new coronavirus. Japan is no exception. However, we are not under strict security like in other countries, and a strange daily life continues. In the background, there may be hidden factors in the simple faith, way of life, and way of thinking of Japan people. "Factor X", which cannot be easily verified, will be traced back together with experts in each field.

Schedule

2021/6/5(Sat)~2021/10/30(Sat) Each course has a capacity of 130 people
【Morning course】 10:00~11:30 (Reception 9:30~)【Afternoon course】 12:30~14:00 (Reception 12:00~)

※Both lectures are the same.

Venue

Campus Plaza Kyoto 4th Floor Lecture Room
2 (Shiokoji, Nishinotoin-dori, Shimogyo-ku, Kyoto)

Admission Fee

10,000 yen (10 basic courses)
* Practical courses require a separate application and participation fee.

About the application

Application

has been closedFor details,

please refer to the "Kyoto College Page".
https://www.consortium.or.jp/project/sg/details

Content

University Consortium Kyoto Kyoto Skills Training Course Kyoto Studies Leaflet Schedule Change Edition [PDF]
Application for the opening commemorative course has
been closed.
We will hold an opening commemorative lecture as an opening project of the 2021 Kyoto College Kyoto Studies Course.
2021 Kyoto Studies Course Opening Commemorative Lecture
"What is 'Factor X' -From 'Language' and 'Science'"
Lecturer

Shinya
Yamanaka (Director, Professor, Center for iPS Cell Research and Application, Kyoto University, President, iPS Cell Research Foundation, Kyoto University) Beni Nagata (Poet, Project Assistant Professor, Center for the Promotion of Interdisciplinary Education and Research, Kyoto University, specialized in cell biology) Kazuhiko Kobayashi
(Professor, Faculty of Cultural Studies, Kyoto Sangyo University)

Date:

Saturday, March 13, 2021

Time:

13:30~ 15:00 (Doors open 13:00)

Venue:

Campus Plaza Kyoto 4F Lecture Room 2

Capacity:

130 people (advance application required) * If there are many applications, we will draw lots.

Participation Fee:

Free

Here's how to apply:
Basic Course
Saturday, June 5, 2021 "Through Shinto exorcism"
Lecturer: Mr. Mitsutaka Inui World Cultural Heritage Kamobetsu Raijinja Gonnei
Kyoto, which has functioned as a capital for a long time, is also evidence that it has been engaged in activities with an awareness of a sustainable society. We will try to prevent the spread of plague and to confirm the wisdom that is passed on to our children and grandchildren through the "festival" that has been passed down to the present. Let's verify together whether there are any suggestions for the future that can be seen from it.
Saturday, June 26, 2021 "The Beginning and Transition of the Gion Festival -From the Festival of the Elimination of the Plague to the Megacity Festival-"
Lecturer: Toru Yagi, Professor, Faculty of History, Bukkyo University
There are various theories about the founding of the Spirit Society, the predecessor of the Gion Festival, and the exact time is unknown. However, it is certain that it has a history of at least 1100 years from the Heian period to today. It is not difficult to imagine that the Gion Festival has undergone many changes in its eternal history. In order to understand this process, this course divides the turning points into seven major periods and considers the characteristics of each period.
Saturday, July 24, 2021 "Dynasty Lives and Plagues -Machi and People's Lives in Kyoto-"
[May 22, Substitute Date]
Lecturer: Mr. Mitsuro Inoue, Director, Kyoto Municipal Historical Museum, Professor Emeritus, Kyoto Sangyo University
During the dynasty, plagues constantly struck the people living in the city of Kyoto. Rather, it was the fate of a city with a high concentration of population. Since the common people rarely benefit from medicine, the damage was enormous. But you have to live. It is not easy to find out what the lives of ordinary people are like in such an era, but I would like to get as close to their actual situation as possible.
Saturday, July 31, 2021 "Dōchō and his glory that brings illness to luck -The successive deaths of his mother and brother, the overthrow of the Sanjo Emperor, and the "Song of Mochizuki"-"
Lecturer: Hisashi Akitani, Professor Emeritus, Doshisha Women's University, President of the Society for Ancient Studies
Fujiwara no Michinaga, who enjoyed "this world" as "our world," lived a long life at the age of 62 despite his illness. I was sick a lot, including when I was 33 years old, when I became seriously ill enough to make me want to leave the family, but I am healthy at important times. It is a point that those who stand at the top should do. They were also blessed with children who would become widows, and many talented women served there. Murasaki Shikibu was one of them, and without Michicho's presence, The Tale of Genji would not have appeared in this world.
Saturday, October 2, 2021 "National Treasure "Sick Grass Paper" -Heian Picture Scroll Problem Work-"
Lecturer: Rintaro Inami, Researcher, Kyoto National Museum
"Sick Grass Paper" is a picture scroll from the end of the Heian period depicting figures with various diseases and deformities. Originally, it was transmitted in one volume, but before the war, one figure at a time was separated, and nine of them in the collection of the Kyoto National Museum are designated as national treasures. This work, which depicts a unique and eccentric subject, is believed to have been established against the backdrop of the Pure Land Buddhist belief in the desire to leave this world and reincarnate in the Pure Land of Paradise. However, I will tell you the mystery and charm of this work that cannot be fully understood by itself.
Saturday, October 16, 2021 "Pox and Medicine in Kyoto"
Lecturer: Toyoko Kosai, Professor, Faculty of Sociology, Bukkyo University 
Now, in the past, there was a plague that spread every few years and caused the death of many people. Following a high fever, a large red rash appears on the skin. Everyone suffers once, but never again in their lifetime. What is the cause of this mysterious plague and how best to deal with it? In Kyoto, which was the center of medical research until the Meiji era, various theories and countermeasures were devised. We will look at how people have dealt with an unknown plague and the history of medicine in Kyoto.
Saturday, October 30, 2021 "Plague of the Medieval Muromachi Period -Centered on the 13th Shogun Ashikaga Yoshiteru-"
Lecturer: Michiko Hayama, President, Kyoto Society for the History of Medical Science
Since humans inhabited this earth, has there ever been a time when we have not been plagued by plagues until the present day? Speaking of plagues, smallpox must be the leading spear ball. After all, until the eradication declaration was issued in 1980, people were directly linked to the fear of death once they became ill. This story focuses on the pox of Ashikaga Yoshiteru, the 13th shogun of the Muromachi period in the Middle Ages of Japan, and explores the people around the capital and the background of that era.
Saturday, February 19, 2022 "The Black Death, a Pandemic Threatening to the Middle and Early Modern Period in

Europe"
Lecturer: Naotake Ishizaka, Professor Emeritus, Doshisha University
In recent years, the modern world has been suffering from the new coronavirus, but looking back on history, the pandemic raged in Europe in the Middle Ages and early modern periods, and had a tremendous impact on human society and culture. New discoveries can be made by reviewing history from the Black Death (plague). Let's organically review religion, art, and society from the impact of the Black Death, with a view to the relationship with Kyoto.
Saturday, February 26, 2022 "Bon Festival in Kyoto: Sending Dead Spirits with Ancestral Spirits"

[August 28, Substitute Date]
Lecturer: Tadayoshi Murakami, Professor, Faculty of Cultural Studies, Kyoto Sangyo University
Kyoto's Bon Festival is based on an event to welcome the spirits of one's ancestors, but it has also been fostered as an event over the years to send spirits that have the potential to harm the living. Chief among them is the "Kyoto Five Mountains Fire Event," which involves the urban area and surrounding areas and becomes a major pageant on the Kyoto Basin stage. In addition, there are various spirit-sending events in each town and Jizo Basin in each area. Through these events, let's think about the mentality behind them.
Saturday, March 19, 2022 "Thinking about Ancient Plagues -Epidemics in Heijo-kyo and Heian-kyo-"

[August 21, Substitute Date]
Lecturer: Hitoko Sawada, Novelist
In the history of Japan, records of epidemics of late blight often appear. We will also decipher the ancient epidemics that claimed the lives of those in power or had a great influence on the course of Japan history based on historical sources such as "Japan Shoki" and "Sequel Japan Period". You will also be exposed to the Chinese historical documents themselves, so I think you will be able to think more clearly about the events contained in the short words.
Practical Courses
The Kyoto Studies Course incorporates a "hands-on course" that actually touches Kyoto locally.
* To participate in the practical course, you need to apply for the basic course.
Practical Lecture (1) Tuesday, July 20, 2021 Scheduled start time: 15:30-16:30
Spirit meeting and mountain hoko tour -The mystery of the treasure of "Koi Mountain"-
Canceled
Lecturer: Shigeharu Sugita, Advisor, Koiyama Preservation Association
The Spirit Meeting, which began as a prayer meeting to quell the epidemic of plague in Kyoto during the Heian period, was the beginning of the Gion Festival. Eventually, mountains and hoko appeared there, and it developed as a people's festival. From 1500, after the Onin War, the townspeople took the lead in making the mountains and hoko gorgeous by competing with each other. It is decorated with tapestries collected from all over the world and sculptures wielded by master craftsmen. We will introduce the mystery of the treasure of "Koi Mountain".
Practical Lecture (2) Saturday, December 4, 2021 Scheduled opening time: 10:00-12:00 / 13:30-15:30From
the shrine precincts to Maruyama Park, tracing the transformation of Gionsha, a sacred place of "epidemic prevention" -How the relationship between the plague and urban residents changed the location-
Lecturer: Hideyuki Umebayashi Kyoto High and Low Cliff Association, Part-time Lecturer, Kyoto Notre Dame Women's University Lecturer
: Tomoo Kawashima Professor, Institute of Contemporary Home Economics, Kyoto Kacho University
Gion Shrine (now Yasaka Shrine), located on the eastern outskirts of Heian-kyo, was the center of "spirit worship" and supported the epidemic prevention of city residents from a symbolic aspect. On the other hand, after the Meiji era, in parallel with the modern institutionalization of public health, most of the precincts were reborn as a new public space called "Maruyama Park". Why was the infrastructure of parks necessary in modern cities? From the perspective of "epidemic prevention", let's trace the history of religious spaces and urban infrastructure on site.
◆ About each course
It is not possible to take each lecture once.
However, the basic course is limited to 25 students each time, and regular students of the University Consortium Kyoto member schools (excluding graduate school and correspondence course students) and all students of the Open University of Japan Kyoto Learning Center can take the course at a time.
See below.
◆Regular students of University Consortium Kyoto member schools can take the basic course at a time.

"Regular students of member schools" are regular students of consortium Kyoto member schools (excluding graduate schools and correspondence course students) and all course students of the Open University of Japan Kyoto Learning Center. If you wish to take one course at a time, please come directly to the venue on the date and time of the course you wish to take for the basic course and be sure to present your student ID at the reception. The course is free of charge. Please note that if the capacity of 25 people is met, the course may be refused. To participate in the practical course, you need to apply for 10 basic courses as a Kyoto College student, so please be sure to attach a copy of your student ID and apply within the application period using the application method on the left.
Infection prevention measures
Infection prevention efforts and requests
In response to the new coronavirus infection situation, a state of emergency was declared in Kyoto Prefecture on Sunday, April 25, 2021. For indoor events, we have requested that the capacity be reduced to one-half after thorough infection prevention measures.
We will implement the following infection prevention measures while taking sufficient measures.
1) Infection prevention measures in course management
The number of students will be less than 50% of the classroom capacity.
Seats will be available for each student, and the distance between them will be maintained.
Materials are placed on the desk instead of handed over at the reception to reduce opportunities for contact with staff.
Ventilation will be provided as appropriate during the lecture.
2) Infection prevention measures at Campus Plaza Kyoto
Employees thoroughly measure their temperature, wash their hands frequently, and wear masks before going to work.
Doorknobs, toilet faucet levers, and other areas that are touched by an unspecified number of people are frequently disinfected.
3) (To participants) Please wear a mask and disinfect your hands
When entering Campus Plaza Kyoto, please wear a mask and disinfect your hands with the disinfectant solution placed at the entrance.
4) Request for health management (to participants)
Please measure your temperature at home, etc., and refrain from taking the course if you have a fever (37.5 degrees Celsius or higher or exceed 1 degree Celsius), or if you feel unwell such as cough, sore throat, malaise, or difficulty breathing.
5) (To students) Talk sparingly in elevators and lobbies
Please refrain from talking in the elevator or lobby, which tends to be crowded.
Based on future requests, etc., we will inform you again if we decide to cancel. Thank you for your understanding and cooperation.
Criteria for Deciding the Opening of the Kyoto Studies Course in the Event of the Declaration of a State of Emergency (Extension)
1) When
it is possible to use the facilities of Campus Plaza Kyoto ・In principle, the course will be held as usual.
2) In the event
of suspension of use of rental rooms at Campus Plaza Kyoto ・ Courses will not be held (postponed) during the suspension period of use of rental rooms.
3) When the event is postponed or canceled for reasons other than the above ・ In each
case, the response will be decided after judgment.
Contact information
Consortium of Universities Kyoto Kyoto College (Kyoto Studies Course) 9:00-17:00 (except Sundays and Mondays)
〒600-8216 Campus Plaza Kyoto
1F
, Shimogyo-ku, Nishinotoin-dori Shiokoji Sagaru TEL.075-353-9140 FAX.075-353-9121
MAIL: miyakare■consortium.or.jp (Please change ■ to @ and send) * Inquiry reception hours: Tuesday ~ Saturday 9: 00 ~ 17: 00 (excluding year-end and New Year holidays)