Event Report
The 21st Kyoto International Student Film Festival discovers young talent who will lead the film industry of the future. It was held at the Film Theater of The Museum of Kyoto from Tuesday, November 27, and closed with great success on Sunday, December 2.
This year's competition (live-action and animation categories) received a record 588 entries from 33 countries and regions, and 16 films carefully selected by the student executive committee were screened.
At the award ceremony held on Sunday, December 2, the winning directors and the final judges, Ken Ninomiya, Jun Hirose, and Jun Wada, were invited as guests to announce the Grand Prix in the Live Action and Animation Categories, as well as the Final Jury Prize and Audience Award.
At the award ceremony, after screening the two Grand Prix films, we received comments from the final jury, and we were able to create a place for international exchange and mutual understanding through films.
The award-winning works are as follows: I wish the young coach all the best for his future success.
We would like to express our sincere gratitude to all the visitors and supporters of the festival.
| | |
| --- | --- |
| | |
| < Live-action Grand Prix announced> | <Talk show by the winners and final judges> |

Program
↓ Click to see the program.
Results of Submission
Thank you very much for your submissions!
| | | | |
| --- | --- | --- | --- |
| | Domestic | Overseas | Meter |
| FY2018 | 98 | 490 | 588 |
| FY2017 | 129 | 356 | 485 |
| FY2016 | 167 | 372 | 539 |
| FY2015 | 123 | 94 | 217 |
| FY2014 | 163 | 187. | 350 |
| FY2013 | 212 | 145 | 357 |
Announcement of Competition Results
Grand Prix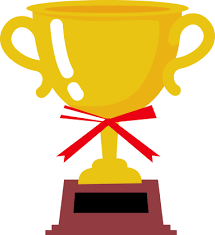 Grand Prix for Live-action Film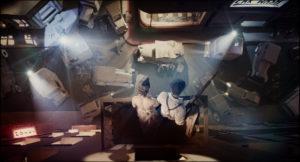 "Mascarpone" Jonas Riemer
GERMANY / 2018 / 14min / Film University Babelsberg KONRAD WOLF
≪Synopsis≫ Francis, a dreamy projectionist, gets involved with Mascarpone, who is known as a ruthless gangster, because of a car accident. Suddenly, he becomes a character in a gangster movie, where his dog, Farfale, is taken hostage and threatened to act as a watchman for a bank robbery. But the robbery fails, and Frances saves his dog and tries to capture the heart of star actress Vivian.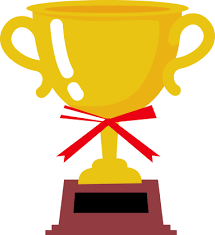 Grand-Prix for Animated Film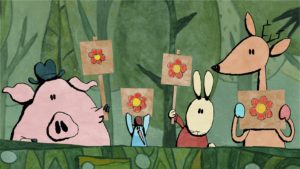 『Flower Found! / Bloem?』 Jorn Leeuwerink
Netherlands / 2017 / 6min / HKU University of the Arts Utrecht
≪Synopsis≫ The mouse is very sad. A red flower in the forest was blooming, but suddenly disappeared. So Tori took the mouse looking for flowers. After a while, the forest animals joined them. Finally, the group finds the flower, but things quickly get out of the mouse's control.
Final Jury Prize

Ken Ninomiya Award The Final Judge, Ken Ninomiya Award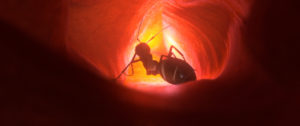 Overrun Animation
Pierre Ropars, Antonin Derory, Diane Thirault, Jérémie Cottard, Matthieu Druaud, Adrien zumbihl
France/2017 Year/8min/Supinfocom Rubika
≪Synopsis≫ Overrun tells the story of an ant who wanders into a pitch-dark, cold world. The camera follows this lone ant as he travels through a seemingly dangerous and disturbing but fascinating world as he tries to escape.

The Final Judge, Jun Hirose Award 

The Place of Oblivion/ El rincón del mundo a donde va lo que se olvida Live Action Fernanda
Tovar
MEXICO / 2018 / 18min / Centro de Capacitación Cinematográfica
≪Synopsis≫ Aura, Juan, and Evarist live in an old village called San Antonio del Quer. It has long been forgotten and no one is coming back. Aura, a young girl, plans to leave the village and search somewhere else to find the life she wants. But before that, he tries to convince his father and grandfather not to be swallowed up by oblivion and leave the village together.

Atsushi Wada Award The Final Judge, Atsushi Wada Award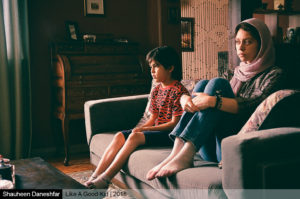 "Like a Good Kid" Arian Vazirdaftari
Iran / 2018 / 20min / Tehran University of Dramatic Arts
≪Synopsis≫ 24-year-old Sarah was supposed to watch six-year-old Matin look after him while his mother went to work. In the morning, Matin tells Sarah about the fight between him and his mother that has been going on since the night before, which leads to a series of life-changing events that day.
Audience Award
* The Audience Award will be selected by aggregating a questionnaire of customers who viewed the works during the festival period, and one work in each category.

Audience Award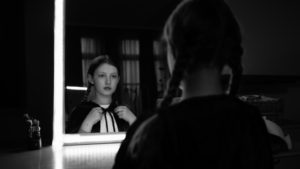 Little Red Riding Hood / Rotkäppchen Live Action Lynn Oona Baur
GERMANY / 2017 / 8min / Hamburg Media School
≪Synopsis≫ 2032. Ten-year-old Luisa and her mother, Anna, lived in totalitarian Germany. When a school play with Louisa turned into a crude propaganda campaign, Anna realized the need to protect her daughter. But it was probably too late.

Audience Award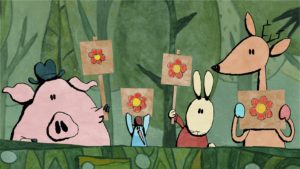 『Flower Found! / Bloem?』 Jorn Leeuwerink (Netherlands)
*Director Jorn Leeuwerink also won the Blanx Prix for Animation.
Other Selected Entries

work
Director
Works

『The Net 』

Hae-guen-Jeon

Live

The University of Suwon

KOREA / 2018 / 32min

『The Unbeaked / L'Imbecqué』

Hugo GLAVIER

animation

L'école Estienne

FRANCE / 2017 / 4min




The Spirits of Cairn




Shinobu Soejima

animation

Tokyo University
of the Arts (Tokyo University of the Arts)

Japan/2018/7min

『ENDLING』

Alex Schaad

Live

University of Television and Film, Munich

GERMANY / 2018 / 30min

『ten/10』

Paula Konjušić

animation

Academy of Fine Arts Zagreb(ALU)

CROATIA / 2017 / 8min

『AAMIR』

Vika Evdokimenko

Live

New York University

USA / 2017 / 16min

"Fundamental
"




Shih-Chieh Chiu

animation

國立台灣藝術大學




(National Taiwan University of Arts)

Taiwan / 2017 / 7min

『Facing Mecca』

Jan-Eric Mack

Live

Zurich University of the Arts

SWITZERLAND / 2017 / 27min

『At her own pace 』

Yeo-ul Han

Live

Sejong University

KOREA / 2018 / 26min

『Love Me, Fear Me』

Veronica Solomon

Live

Filmuniversität Babelsberg KONRAD WOLF

GERMANY / 2018 / 6min


We look forward to your support of the 22nd Kyoto International Student Film Festival next year!
Contact us
21st Kyoto International Student Film Festival Executive Committee
〒600-8216 Campus Plaza Kyoto
6F, Shimogyo-ku, Kyoto-shi Shiokoji-sagaru TEL:075-353-9430 FAX:075-353-9101
MAIL:info■kisfvf.com(Please convert ■ to @ before sending)

twitter