【Business summary】
 The Kyoto International Student Film Festival is Japan's largest international student film festival run by an executive committee of students, and this year marks the 19th edition. Films and video works directed by students from both Japan and abroad are solicited in a competition format, and the selected works are screened at the Kyoto International Student Film Festival (held in November), and excellent works are commended.
 Historically, Kyoto is a city of movies that still inherits the cultural heritage of the early days of Japanese cinema. I have. This film festival creates a place for international exchange and mutual understanding among student film directors and filmmakers, and discovers and disseminates new talents that will support the film industry in the future from among the works filled with the many possibilities of students. It is held with the purpose of
 We are currently seeking submissions for the competition (live-action and animation categories) for this film festival. We are waiting for many exhibitions.
 *For details, please check the application guidelines on the official website.

≪Competition Entries Entry≫
 ■ Recruitment Category: Live Action/Animation Category Application Period: March
 22nd (Tue) – May 22nd (Sun), 2016
* Postmark valid on the day of the event, Japan Time
 Event Period: November 2016 Late (tentative)
 ■Exhibition fee: Free
 ■How to apply: Media mail (BD-R and DVD-R) or data submission (limited to works within 30 minutes)

★Click here for the Kyoto International Student Film Festival official website (application requirements)

★No listing fee! WEB entry is here

[We are also looking for student executive committee members to run the film festival! ]


[Last year: Overview of the 18th Kyoto International Student Film Festival]

①                   ②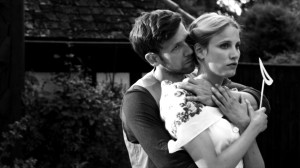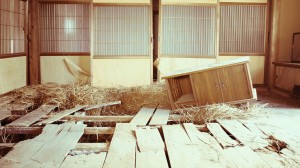 ③        ④        ⑤        ⑥






Grand Prix
① Live-action "The Bad Old Us" / Lily Erlinger Director / Filmakademie Baden-Wurttemberg (Germany)
② Animation Division "The Name of the House" / Director Nao Sakagami / Tokyo University of the Arts Graduate School (Japan)


Final Jury Award
③Kinoshita Sayoko Award "Fidelity" (Germany)
④Lee Bongwoo Award "Goron, Bang, Cue"/Directed by Tamaki Yamamoto/Osaka University of Arts (Japan)
④Okita Shuichi Award "Goron, Bang, Cue"/Directed by Tamaki Yamamoto/Osaka University of the Arts (Japan)


Audience Award
④ "Goron, Bang, Cue" / Director Tamaki Yamamoto / Osaka University of Arts (Japan)

special mention
⑤ "100 apples" / Director Chia-Yao Wang / National ChengChi University (Taiwan)
⑥ "Laughter in the Dark"/Directed by Marta Trela/Lodz Film School (Poland)

<Related site>
18th Kyoto International Student Film Festival Grand Prix Film Announced!
[<Reference> Introduction of past winning artists]
・Directed by Yuya Ishii "Rebellion Jiro's Love" (2006, 9th Prize Winner)
 / "Weaving a Boat" (Released in 2013)

・Directed by Eihiro Fukagawa "Zenriki Bonbaie! (1999, 2nd Prize)
 / "Byakuyaku" (Released in 2011)

・Directed by Tatsuo Kobayashi x Aya Watanabe (Screenplay) "Shonen to Machi" (10th Grand Prix, 2007)
 / "Country Girl" ( Released in 2011)

・ Destin Daniel Cretton (co-director) "DEACON'S MONDAYS"
 (2007, 10th selection, from the United States)
 / "Short Term" (Japanese title) Released in Japan in 2014
 Received 30 film awards around the world and 50 film award nominations.

・"Ketchup Kid" directed by Patrick Vollrath
 (2014, 17th Short Film Grand Prix, from Germany)
Nominated for the 88th Academy Award Short Live Action Film Award.
[Contact]
19th Kyoto International Student Film Festival Executive Committee
Campus Plaza Kyoto, Nishinotoin-dori Shionokoji Shigeru, Shimogyo-ku, Kyoto 600-8216
TEL: 075-353-9430 (closed on Mondays) FAX: 075-353-9101
E-MAIL: info■kisfvf.com (please change ■ to @ before sending)
HP: http://www.kisfvf.com/