Business summary
This film festival is Japan's largest international student film festival, planned and operated mainly by university students in the Kansai area, mainly in Kyoto. We aim to discover future filmmakers by creating opportunities for students to collect independent films produced by students from all over the world, judge them, and screen them.
Historically, Kyoto is a city of movies that still inherits the cultural heritage of the early days of Japanese cinema. I have.
By discovering and introducing talents who have the potential to add a new dimension to cinema from among films from around the world that are full of possibilities, this film festival creates a forum for international exchange and mutual understanding, and revitalizes Kyoto. Aim for

This time, the website of the Kyoto International Student Film Festival has opened!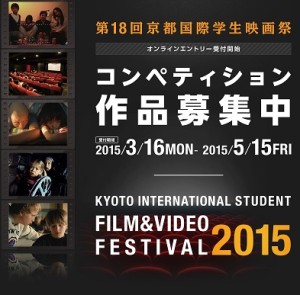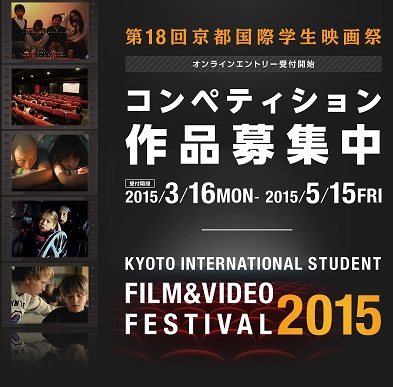 inquiry
18th Kyoto International Student Film Festival Executive Committee
600-8216 Campus Plaza Kyoto 6F, Nishinotoin-dori Shiokoji, Shimogyo-ku, Kyoto
TEL: 075-353-9430 FAX: 075-353-9101
MAIL: info.2015 kisfvf. com (Please change ■ to @ before sending)
Twitter: @kisfvf
Facebook: https://www.facebook.com/KISFVF
Web: http://www.kisfvf.com