MOOSIC LAB2014
"MOOSIC LAB" is a collaboration film between young film directors and musicians in 7 cities nationwide under the theme of "music x movie" hosted by Mr. Takutoshi Naoi, who was the final judge of the 16th film festival. It is an event to be screened. In Kyoto, it will be held at Rissei Cinema, a mini-theater located in the former Rissei Elementary School.

This time, as a special collaboration project with this film festival during the period of the event at Rissei Cinema, past works of participating directors of "MOOSIC LAB 2014" and works with impressive music will be selected and screened. I will.
We look forward to your visit of everyone!

※MOOSIC LAB = Laboratory of music (MUSIC) and movie (MOVIE) (LABORATORY)


Overview of the event
MOOSIC LAB collaborative project
Click here for the MOOSIC_LAB collaboration event flyer!
Films scheduled to be screened
Before Summer Rain (24 min)  
Director: Chen,Hong-Ren/Taiwan (National Taiwan University of Arts)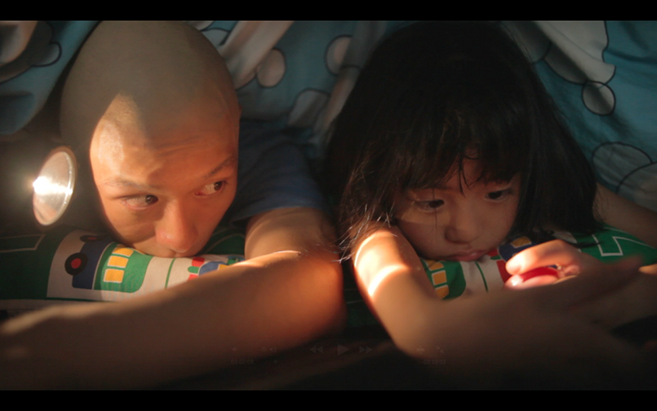 Awarded: 2013 Feature Film Grand Prix
Synopsis: A young girl has an older brother with a short life expectancy. Between her parents exposed to her afflictions and sorrows, and her brother carrying her illness, she watched her events unfolding lonely as a child, unable to do anything. there is
The story moves back and forth between the real world and the spiritual world as they revisit the secret place where they spent a summer night. It's all like a sad and warm dream.
☆ Hong Shenhao of Taiwan's leading band "Transparent Magazine" is working on the theme song.
Pon Pon (40 min) Director: Yutaro Nakamura/Japan (Tama Art University)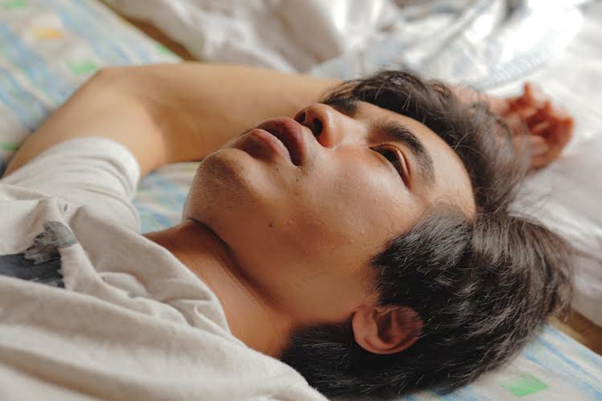 Awarded: 2013 Special Jury Prize
Synopsis: A fan that is still on, a part-time job that is unmotivated, a script that is not progressing, and an increasing number of cigarette butts.
Kouki, who aspires to be a screenwriter and is a freeter, spends his days doing nothing.
Her cohabiting partner Yuko, who supports Kouki, heads to her work today as well.
One day, Kouki borrowed money from his friend and called Deriheru. The gap widens in the days just to fill the time of two people.
☆Director Nakamura is working on MOOSIC LAB2014 participation work "Ankoman".
 This is the work that became the starting point for the team of director Yutaro Nakamura, screenplay Hikaru Kimura, and music Machi Akari.
Overseas orientation (28 minutes) Director: Tatsumi Ota / Japan (Nihon University)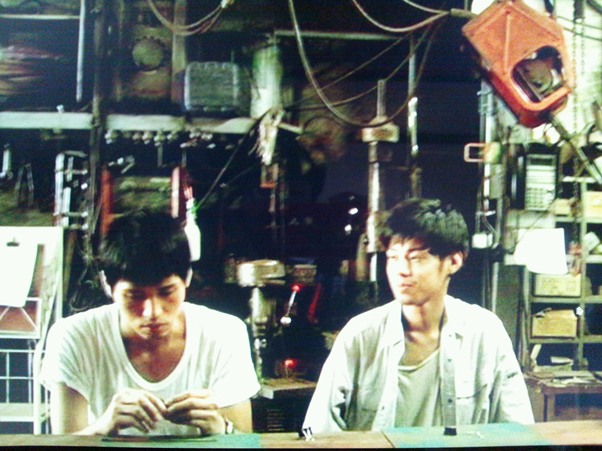 Award: 2012 Feature Film Grand Prix
Synopsis: Suga works at a clip factory. She has a vague dream of working abroad, and every day she does her job while mocking the popular haiku poems among her colleagues.
Kudo, a new employee who she loved as a younger brother, started writing haiku, leaving Suga alone and desperately trying to learn English.
One day, Suga jumps out of the company dormitory where she lived with Kudo.

☆Director Ota is working on MOOSIC LAB 2014 participation work "After Asobi".
---
Information about the festival will be posted on the official website as needed.
---
inquiry
17th Kyoto International Student Film Festival Executive Committee
600-8216 Campus Plaza Kyoto 6F, Nishinotoin-dori Shionokoji, Shimogyo-ku, Kyoto
TEL: 075-353-9430 FAX: 075-353-9101
MAIL: info.2014@kisfvf. com
twitter: @kisfvf
Web: http://www.kisfvf.com