In the "Internship Progress Course" of University Consortium Kyoto, from mid-June to the end of November, interns worked on projects presented by host companies. November 12th (Sat) was a meeting to report the results, and it was a day-long presentation by 10 projects. Some presentations included videos and devised formats, and we could see the efforts and results of working on the project. At the completion ceremony after the results report session, the coordinator faculty handed out a "completion certificate" for each project, and the 2016 "Internship Progress Course" came to an end.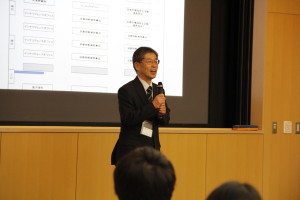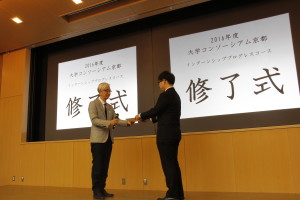 date and time

Saturday , November

12

,

2016

10

:

40-17

:

50

_

_

_

venue

Campus Plaza Kyoto 4th Floor Lecture Room 2

Number of companies and organizations participating in the project




(in order of results report announcement)

10 companies and organizations

Intelligence Office Co., Ltd. / Kyoto Cinema / NPO Kiko Network / Concept Glamor Co., Ltd. / Mirai Eigasha / Tosho Printing Dohosha Co., Ltd. / Tosho Printing Dohosha Co., Ltd. / Kyoto City Environmental Conservation Activities Promotion Association / Non-Profit Organization Kodomo Jiken no Sato Warm-Up School Kokokara / Yosano Co., Ltd. / Kyoto Prefectural Board of Education

Number of students attending

57

students  from

20

universities

(Kyoto Notre Dame Women's University/Kyoto Kacho University/Kyoto Tachibana University/Kyoto University of Education/Kyoto Koka Women's University/Kyoto Saga University of Arts/Kyoto Sangyo University/Kyoto City University of Arts/Kyoto Women's University/Kyoto Nishiyama Junior College/Kyoto University / Kyoto Prefectural University / Kyoto Bunkyo University / Osaka University of Economics / Otani University / Doshisha University / Nara University / Heian Jogakuin University / Ryukoku University / Bukkyo University /)

Number of Coordinator Faculty

8 people

(Ryukoku University/Kyoto Women's University/Kyoto Seika University/Fukuchiyama Public University/Kyoto Institute of Technology/Kyoto Gakuen University)


Intelligence Office Co., Ltd.
~Hitomanabi Internship 2016~
---
"What does it mean to work?" In publishing the free paper "Working People Encyclopedia" for people who are worried about getting a job, I interviewed 15 companies while experiencing the difficulty of sales firsthand. There was information and an announcement about the experience they had achieved, and the job hunting preparation seminar "kime-colle" planned by them on Saturday, December 3rd.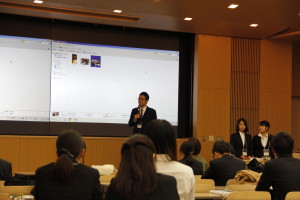 Kyoto Cinema
– Pia Film Festival (PFF) operational support
---
"Attract many students"
"Have people who have never been to Pia Film Festival (PFF) come" " 250-300 total visitors
"
, there was an announcement of the struggle in preparation, publicity, operation and practical training.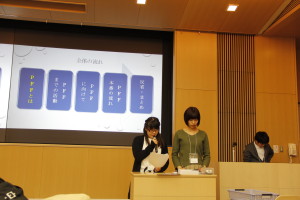 Specified non-profit organization Kiko Network
– Social innovation research and dissemination for a 100% renewable energy society –
---
For the purpose of "learning about environmental NPOs and NGOs and disseminating information!", actively participate in events and seminars, and interact with student volunteers in order to acquire correct knowledge and prevent erroneous information dissemination. There was an announcement of the state of
Concept Glamor Co., Ltd.
~Kyoto Asageiko~
---
In preparation for the opening of the morning activity course that utilizes the morning time before going to work, through planning and recruitment work, we touched on promotion practices such as area marketing, press releases, and customer-attracting websites, and announced that we had learned a great deal. As a result, there was a presentation on the factors and analysis of the fact that the course could not be held.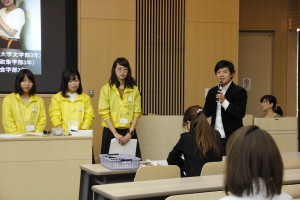 Mirai Eigasha
~Theatrical Film Production and Distribution Promotion Project~
---
In order to produce, distribute, and advertise with the goals of " cranking up
the movie "Gohan"", "successful promotion of the movie "Gohan"
", and "cranking in the new work" , I participated in the planning of theatrical movies and worked as an assistant in shooting.
There were presentations about participating and experiencing distribution and advertising work.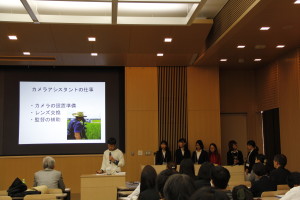 Tosho Printing Dohosha Co., Ltd.
-Regional revitalization with "Maipure"-
---
Aiming for 2,000 page views through the Internet, with the goal of spreading the name recognition of the local information site "Maipure Shimogyo-ku/Higashiyama-ku version" and building close relationships with the local community, writing articles that will attract the interest of local people. I had a presentation about my experience.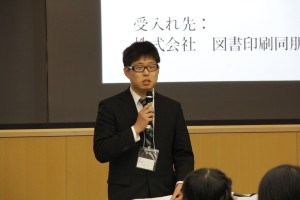 Public Interest Incorporated Foundation Kyoto City Environmental Conservation Activity Promotion Association
– Spread the word! Waste zero big strategy … in area
---
"Centering on university students, who have the most power, we will spread zero-waste activities by having people of all ages learn about eco-friendly activities such as sorting and reusing tableware.
" With the goal of producing better results and making volunteers want to participate next year and beyond, we will use our
experience of switching from disposable containers to reusable tableware to develop a zero-waste strategy. There was an announcement of the situation.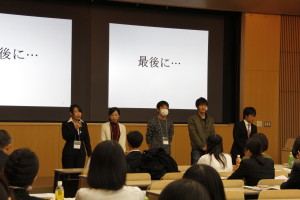 Non-Profit Organization Kodomo Jitsuri no Sato Warm-Up School From Here
-Across generations, summer festivals created by everyone and a place to interact with each other to create extra fun 2016-
---
"From here" students and local residents will be energized," "
From here" will be a place where visitors can feel relieved, and "
From here" will be a place for interaction
. The goal was to name the summer festival from here, which was held for the 6th time, "Kokonatsu Festival", plan and operate it, and publish a booklet to look back on the summer festival so far. .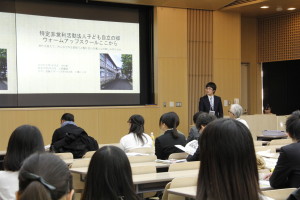 Yosano Co., Ltd.
~Ready to Tango~
---
"Renewal → re-release of existing tomato sauce" and
"Branding of Yosano Co., Ltd."
are the projects, learning basic knowledge of food sales, event sales and market research. In addition, there was an announcement that the target was "Mieko," 27 years old, married, and a housewife, and that the taste and design of the tomato sauce had been renewed and sold.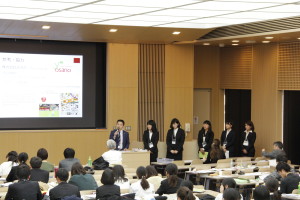 Kyoto Prefectural Board of Education
~Teacher Training Support Seminar~
---
Students from Uji Municipal Udo Elementary School,
Muko Municipal Koyo Elementary School, Joyo
Municipal Nishijoyo Junior High School ,
and Uji Municipal Higashiuji Junior High School
gave presentations. There were presentations about how students and teachers faced each other through trial and error at a school, connecting theory to practice through exercises, and acquiring the leadership skills necessary to become a teacher. .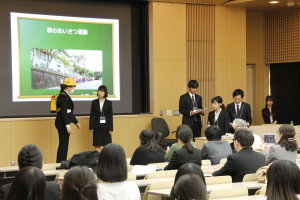 social gathering
---
A social gathering was held after the results presentation. Five trainees from the Kyoto Prefectural Board of Education served as moderators, and it was time to interact with trainees from other training sites, such as bingo games with self-introductions. It was a social gathering where everyone, including trainees, coordinators, and people of acceptance, could not stop talking. With the end of this social gathering, the 2016 progress course came to an end.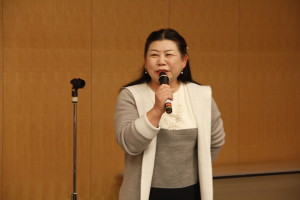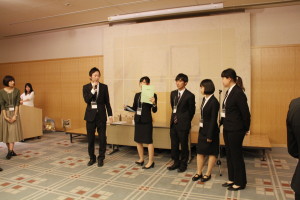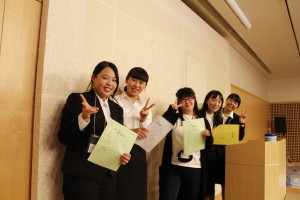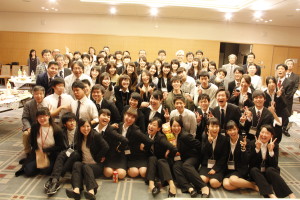 Contact Information

Public Interest Incorporated Foundation University Consortium Kyoto Internship Business Promotion Office
TEL 075-353-9106 FAX 075-353-9101
Campus Plaza Kyoto, Shimogyo-ku, Kyoto 600-8216
* Reception hours: Tuesday to Saturday 9 : 00-17: 00 (excluding year-end and New Year holidays)