Support up to 300,000 yen for overseas study program development!
Kyoto City and University Consortium Kyoto support the development of study abroad programs that contribute to the revitalization of the Kyoto city area. We are currently accepting applications for the second round of applications for support programs. Please submit the application by e-mail attachment, mail, or in person during the application period. ●Recruitment period: June 6 (Tuesday) to July 5 (Saturday), 2014 *You can apply by attaching the application form to an e-mail. *Submissions in person will be accepted until 17:00. ●Details of support: We will support the expenses required for program development (equivalent to actual costs) up to 300,000 yen. Expenses related to the implementation of the program (travel, accommodation expenses, etc. for leaders and participants) cannot be used. Development example: Think of it as expenses for preparation and planning of a study abroad program.     ・ Travel expenses for faculty and staff to visit the site in advance, transportation expenses     , rewards, consumables, consignment expenses, and other expenses necessary for the development of this program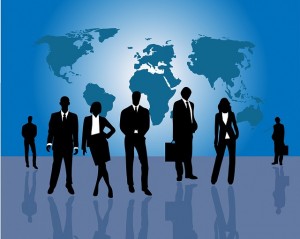 ●Schedule:
○Notification of document screening results: late July 2014
○Development cost financial report: Deadline: February 28, 2014
○Program implementation report (recommendation report): Within one month after implementation (deadline is March 31, 2016) )
● Number of projects adopted:
About 3 to 4 projects
---
Regarding various materials such as application forms and notes on creating application forms [ Click here for details ]
---
●Purpose of the project
In an interdependent society where globalization is progressing, we aim to develop human resources who have an international perspective and can contribute to the revitalization of the Kyoto city area, and to encourage students to study abroad.
●Implementation Overview
We will provide development support funds for excellent overseas study abroad programs implemented by university consortium Kyoto member universities, graduate schools, and junior colleges.
●Definition
"Program development" refers to member schools planning new programs or reorganizing existing programs.
"Program implementation" refers to recruiting students and having them participate in programs newly planned or reorganized by member schools.
● Supported programs
We support the development of overseas study abroad programs that meet the following requirements. However, those for the purpose of political activities, profit-making businesses, etc. are excluded.
(1) Applicants must be able to submit a proposal report (one A4 page) for each program that contributes to the revitalization of Kyoto City after returning to Japan through activities such as exchanges in the overseas study abroad program implemented by the applicant.
(2) Complete the development by the end of FY2014, and be able to send students to study abroad by the end of FY2015.
(3) The study abroad program must be a place that can be judged to be safe according to the danger information of the Ministry of Foreign Affairs, and that safety and risk management at the destination are guaranteed. Also, pay attention to ensuring safety while traveling and act responsibly.
(4) The number of participants must be at least 3 people, excluding the leader.
(5) All program participants, including those accompanying them, must depart and return to their home countries on the same flight.
●Applicant conditions
The applicant must be a faculty member in charge of program development at an overseas study abroad dispatch program implementation body (center, institution, faculty, graduate school, laboratory, seminar, etc.), and be responsible for the development and implementation of the program. Be able to do it.


---

〒600-8216 Campus Plaza Kyoto 939 Higashi-Shiokoji-cho, Nishinotoin-dori Shiokoji, Shimogyo-ku, Kyoto-shi
TEL: 075-353-9164 (directly in charge of international collaboration) 
E-mail: kcai-office■consortium.or.jp (■ to Please change to @)