Outline of the event
As the globalization of higher education accelerates, such as the enhancement of support for international students and the promotion of collaborative projects with overseas universities, it can be said that the era has finally arrived in which the English proficiency of university faculty and staff is indispensable as a basic ability. This program will be implemented from 2013 with the aim of not only improving the English proficiency of faculty and staff of member universities and junior colleges that can respond to such times, but also raising their awareness of language learning in the future.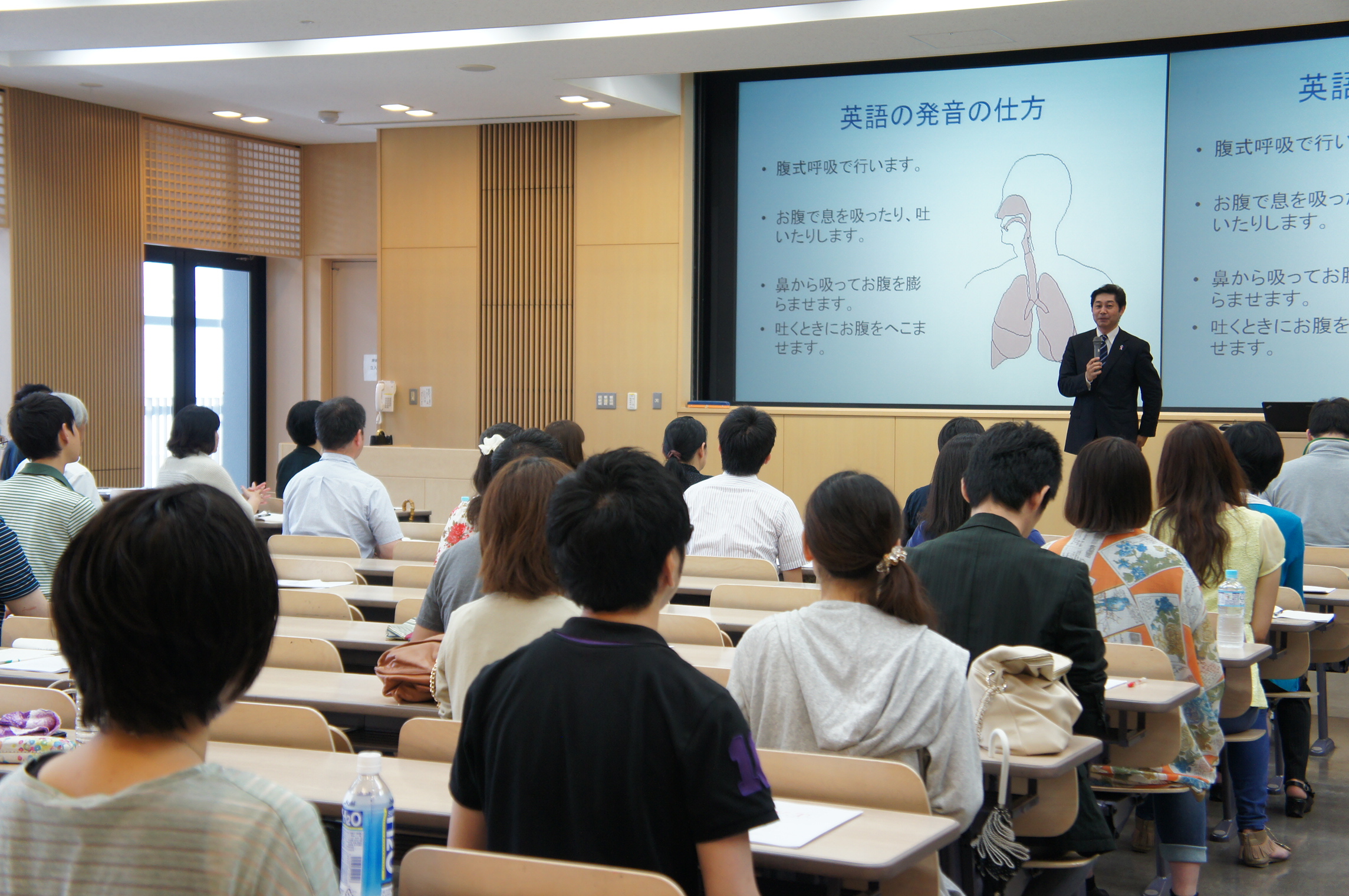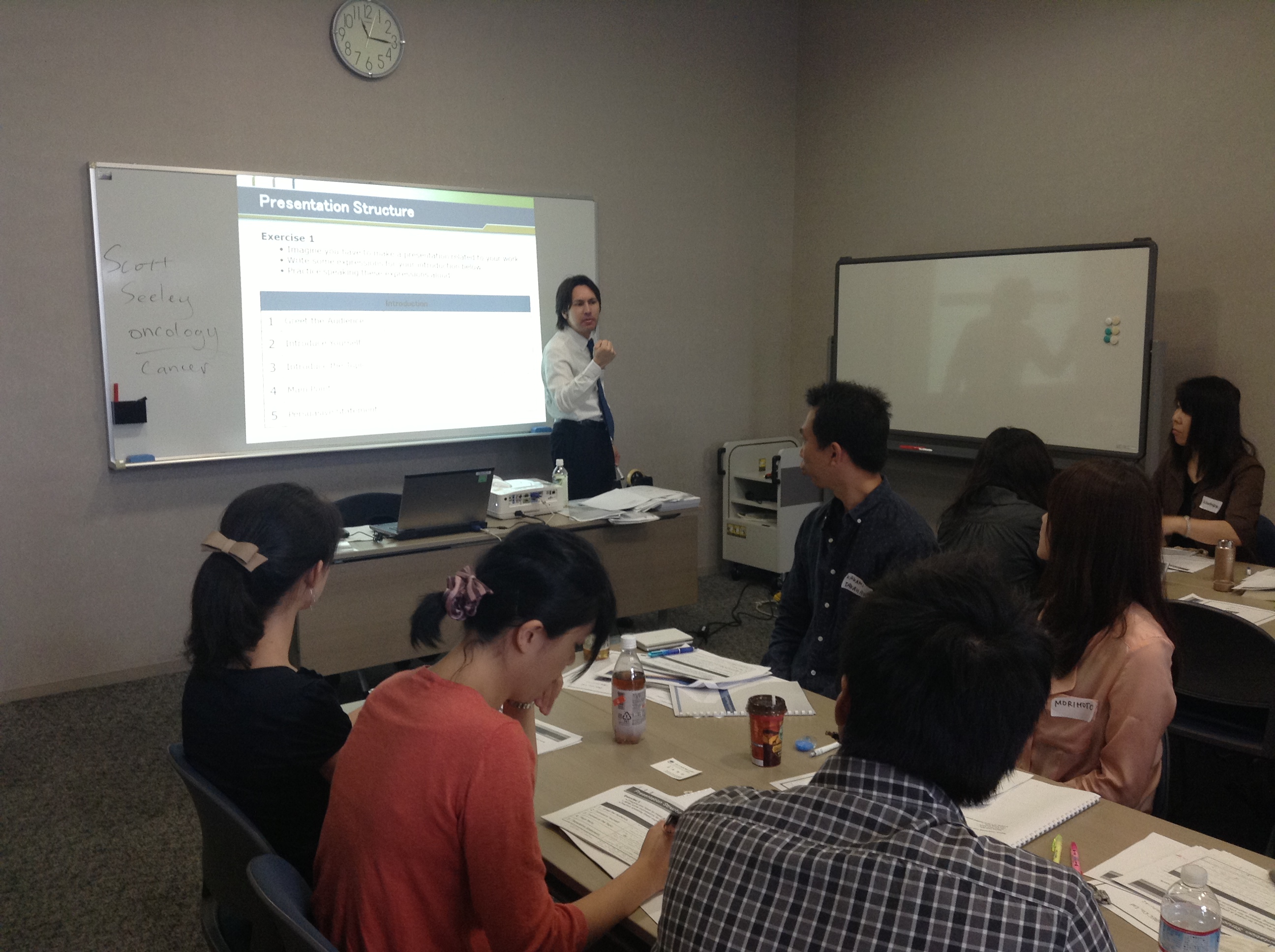 English Skill Improvement Training
Venue

Campus Plaza Kyoto

Organizer

University Consortium Kyoto / Japan English Language Proficiency Association

Participation Fee

Consortium of University Member Universities Faculty and staff: 5,000 yen (per course),
Non-member university staff, etc.: 10,000 yen (per course)

Content

FD/SD English Skill Improvement Training Outline [Click here for details]
English Voice Training
We invite charismatic lecturer Kazuhiro Takemura, who is popular at ALC seminars, etc., to learn the theory, practice, and application of English pronunciation. This program can accommodate a wide range of students, from beginners to advanced learners who want to learn more natural English pronunciation. In addition, the principle that "you can only hear sounds that can be pronounced" is expected to dramatically improve your listening skills.
On

Saturday, July 27, 2013 9:30~17:00

Target

English for beginners ~ advanced learners
Telephoning and Emails
When communicating with overseas universities, international students, and invited lecturers, telephone and e-mail is essential. In this course, we will assume various scenarios, and in telephone correspondence, you will learn skills such as basic greeting and intermediary and meeting arrangement. Similarly, in e-mail, you will learn the format, tone, style, syntax, etc. of English mail based on the scenario.
On

Saturday, August 24, 2013 9:30~17:00

Target

English for beginner~intermediate learners
Presentation
After learning the overview, such as how to structure and assemble a presentation and how to make "captivating" slides, you will learn the art of "communicating" in English presentations. In the course, you will actually create simple slides, and finally make a presentation in front of other participants, and the instructor will suggest improvement points.
On

Saturday, September 7, 2013 9:30~17:00

Target

Intermediate~Advanced English
Everyday Communication
Students will learn about various types of practical English communication (formal and informal, appropriate tone and choice of words, etc.) based on "situations" in various departments of university business, such as dealing with students (international students), faculty members, and guests from overseas.
On

Saturday, September 28, 2013 9:30~17:00

Target

English for beginner~intermediate learners
Contact information
Consortium of Universities Kyoto International Collaboration
Project TEL 075-353-9164 FAX 075-353-9101
〒600-8216 Campus Plaza Kyoto Shiokoji, Nishinotoin-dori, Shimogyo-ku, Kyoto
※Business hours: Tuesday ~ Saturday 9:00~17:00 (excluding year-end and New Year holidays)