About us
Kyoto International Student Film & Video Festival is the largest international student film festival in Japan, all is organized and run by university students in Kyoto. We call student's work from all over the world, provide opportunity of the screening and discover the new talent.
Kyoto is well known as "Cinema City" where a lot of heritages that contributed the development of Japanese Cinema. Kyoto is also known as "College City, Student City" , students taking up 10% of the population.
The festival strings these two characteristics together, and also offers forum for cultural and international exchange and ultimately vitalizes Kyoto.
Event Outline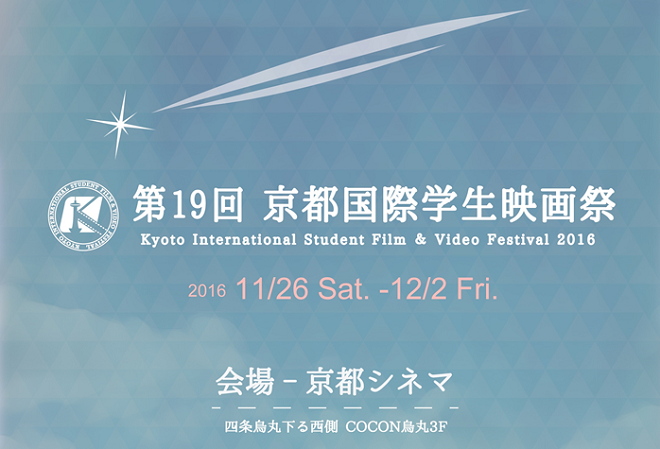 DATE

FROM 26th November through 2nd December,2016

PLACE
TICKET

・1PROGRAM: ¥500・All PROGRAM: (Advance ticket)¥1,000 / (Today's ticket)¥1,500
Program
Trailer (
URL
https://www.youtube.com/watch?v=VauifppXTy8
TIME TABLE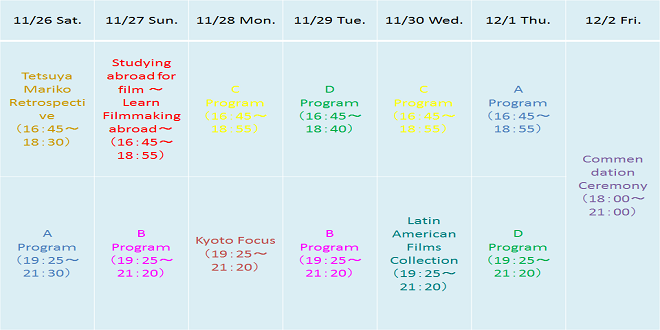 Introduction of the program
1.competition program A-D&Special program
Program to show 16 works that a member of the executive committee selected carefully from all 539 submissions in 43 countries.
【competition program A-D & Special program】
2.commendation ceremony/screeing grand prix works
The last program that final judge and director winning student gather in a hall.
Which work win the grand prix?
Date

Contents

12/2 fri.
18:00~
21:00
■Commendation
■Screening Grand Prize Films
■Talk Show(Grand Prize Film's Directors × Final Judges × Studentstaff )
Report
Overview
Kyoto International Student Film & Video Festival 2016 has finished on December 2nd.
Thank you all for coming and we also thank all of you who helped and supported our festival.
For this year's competetion program, we received 539 films from 53 countries, which came to the largest number both for films and countries in the history of this festival. The student committee carefully judged all the submitted works and screened 16 nominated films.
On the last day of the festival, we announced the Grand-Prix for live-action film and animated film, The Final Judge Awards, and Audience Award. The awarded films are as below.
We hope the growing success of all young film makers who have joined Kyoto International Student Film & Video Festival 2016.
Awards

Grand-Prix for Live-action Film
&
Audience Award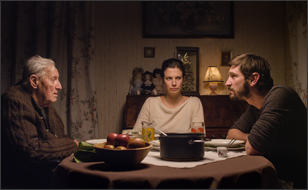 「Darling/LIEBLING」
Director:Sebastian Schmidl
Filmacademy Vienna/Austria/42min
Tamara' s decision to separate from her life partner threatens the quality of life of the people around her. Hans won' t be able to keep the house and her beloved father-in-law will have to move to a retirement home. Isolated from the outside world, they spend a last emotion-ridden weekend together.
Audience Award is given to the work with the most votes by the audience attending festival.

Grand-Prix for Animated Film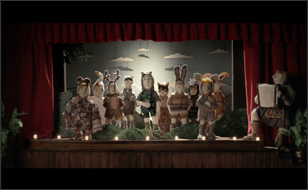 「EDMOND」
Director:Nina Gantz
National Film and Television School/England/9min
Edmond's impulse to love and be close to others is strong… Maybe too strong. As he stands alone by a lake contemplating his options, he goes on a journey backwards through his life, and revisits all his defining moments in search for the origin of his desires.

The Final Judge, Abi Sakamoto Award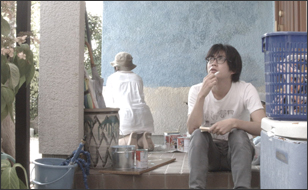 『Passing Shower』
Director:Masamoto Inada
Osaka University of Arts/Japan/61min
Live-action Film
A college student hopes to become a comic artist. He meets a housewife who spends her time painting on the walls of her house. He goes to look at the paintings every day only to learn that she is going to wipe them off upon completion. This is a improvised film acted by only two characters, comprising almost long takes.

The Final Judge, Nobuaki Doi Award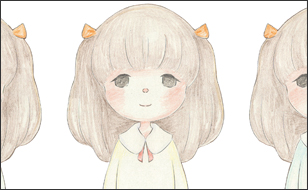 『I have the future.』
Director:Rieko Ouchi
Graduate School of Hokkaido University of Education/Japan/15min
Animated Film
This is a slice-of-life anime about "me". This film is just a mixture of components. I, what I call myself, is just a mixture of components, too.

The Final Judge, Kunihiko Tomioka Award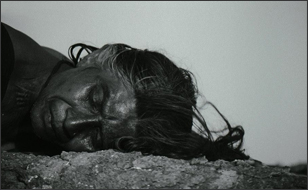 「ALICE/Kamakshi」
Director:Satindar Singh Bedi
Film and Television Institute of India, Pune/India/25min
Live-action Film
An 80 year old woman digs a well with her horse. In her thirst induced delirium a girl appears. As she goes deeper and deeper, the water erupts making the desert green and quenching her horse thirst.
Other Nominated Films
Section
Title
Director
School of Production
Year/Length/
Country (Where the School is)
Live-action Film
『America』
Aleksandra Terpińska
University of Silesia – Krzysztof Kieslowski Faculty of Radio and Television
2015/30min/Poland
『Under the Sun』
QIU Yang
Victorian College of the Arts, School of Film and Television
2015/19min/Australia
『The guilt, probably』
Michael Labarca
The School of Audio-Visual Media, University of Los Andes
2016/14min/Venezuela
『The Fake of Red Army』
Sadato Takenaka
Osaka University of Arts
2016/65min/Japan
『Sweeper's Pride』
Matthias Koßmehl
Hamburg Media School
2015/7min/Germany
『The Road』
Tsevelmaa Densmaa
Mongolian State University of Arts & Culture
2016/13min/Mongolia
Animated Film
『TO HEEL』
Madoka
Graduate School of Tokyo University of Arts
2016/10min/Japan
『The Noise of Licking』
Nadja Andrasev
Moholy-Nagy University of Art and Design
2016/9min/Hungary
『FEED』
Eri Okazaki
Tama Art University
2016/7min/Japan
『Pokey Pokey』
Junjie "Jake" Zhang
University of Southern California
2015/6min/USA
『4 stories』
Mio Yamanaka
Graduate School of Tokyo University of Arts
2016/6min/Japan
Entries for the competition in 2016 have been closed.
Thank you for the many entries.
【Competition Guideline in 2016】
| | | | |
| --- | --- | --- | --- |
| Year | Japan | Overseas | Total |
| 2016 | 167 | 372 | 539 |
| 2015 | 123 | 94 | 217 |
| 2014 | 163 | 187. | 350 |
| 2013 | 212 | 145 | 357 |
| 2012 | 235 | 127 | 362 |
Find us on
The Information
Kyoto International Student Film & Video Festival 2016 Office
c/o The Consortium of Universities in Kyoto Campus Plaza Kyoto
Nishino-Toin- dori Shiokoji sagaru, Shimogyo-ku, Kyoto 600-8216 JAPAN
TEL: +81 75 353 9430 (closed on Mondays)
FAX: +81 75 353 9101
E-MAIL:info@kisfvf.com