Overview of the business
 The Kyoto International Student Film Festival is the largest international student film festival in the Japan, planned and operated mainly by university students from the Kansai region centered on Kyoto, and this year marks its 19th anniversary. The purpose of this program is to gather independent films produced by students from all over the world, review them by the executive committee, create opportunities for students to screen them, and discover human resources and talents who will lead future filmmakers.
Historically Japan Kyoto is a "city of movies" that still inherits the cultural heritage of the early days of cinema, and it is also a "city of universities and students" where students account for 10% of the population of Kyoto City. This festival aims to revitalize Kyoto by discovering and introducing talents who can add new fields to cinema from among the many possibilities of the world, thereby creating a place for international exchange and mutual understanding.
Outline of the event
Concept "Connecting Film Festivals"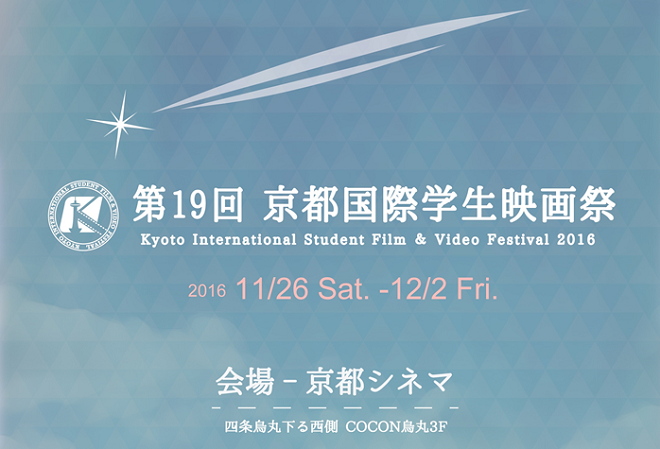 1.While inheriting the traditions accumulated over the past 18 years, we will value artists and their works more and lead to the discovery of talent that will fly into the future. As an international film festival, we aim to play a role in connecting Japan and the rest of the world.
2. In order to develop connections with people involved in student films, we aim to work towards the holding of this film festival by developing publicity and collaboration in various fields.
19th Kyoto International Student Film Festival
☆☆Click here for the Kyoto International Student Film Festival official website☆☆ 
Schedule

Saturday, November 26, 2016 ~ Friday, December 2, 2016 *Award ceremony on the last day

Venue

Kyoto Cinema (COCOA Karasuma 3F, west side of Karasuma-dori Shijo, Shimogyo-ku, Kyoto)

Fees

1 program ticket: (advance ticket, on the day) 500 yen All day free pass ticket: (advance ticket) 1,000 yen / (on the day) 1,500 yen

Organizers

Consortium of Universities Kyoto

Planning and Operation

19th Kyoto International Student Film Festival Executive Committee

Operational support

Kyoto International Student Film Festival Planning Committee

Special cooperation

Kyoto Cinema

Grants

Arts and Culture Promotion Fund / Nissha Printing Culture Promotion Foundation

Backing

Agency for Cultural Affairs, Kyoto Prefecture, Kyoto City, Kyoto Prefectural Board of Education, Kyoto City Board of Education, Embassy of France in Japan/Institut Français Japan, Goethe-Institut Villa Kamogawa, The Japan Foundation Kyoto Branch, NPO Film Industry Promotion Organization, Cineaste Organization Osaka, Cooperatives Japan Film Directors Guild, Unijapan, Asahi Shimbun Kyoto General Bureau, Kyoto Shimbun, NHK Kyoto Broadcasting Station , KBS Kyoto, α-STATION FM Kyoto

  

Sponsorship

AOI Pro, Inc. , Kyoto Kyoto, T. Joy Kyoto, Directors Univ Co., Ltd., Ritsumeikan University Faculty of Film and New Media, Kyoto Animation Co., Ltd., Iwamoto Metals Co., Ltd., Okaze Co., Ltd., Kyoto Prefectural Federation of Consumers' Co-operative Unions, VCC Planning Co., Ltd., Milan Corporation

Goods Sponsorship

Kyoto Soonoya, Yojiya
Programs held
19th Kyoto International Student Film Festival Trailer
URL
https://www.youtube.com/watch?v=VauifppXTy8
Timetable

Screenings
category
Name of the work
Director
Name of University
Year of production, length, country
Competition A
Live-Action Division
『The guilt, probably』
Michael Labarca
The School of Audio-Visual Media, University of Los Andes
2016/14min/Venezuela
Animation Division
『FEED』
Eri Okazaki
Tama Art University
2016/7min/Japan
Live-Action Division
『Sweeper's Pride』
Matthias Koßmehl
2015/7min/Germany
Live-Action Division
"Tiger Hole ni Irazumba"
Sadato Takenaka
Osaka University of Arts
2016/65min/Japan
Competition B
Live-Action Division
『Under the Sun』
QIU Yang
Victorian College of the Arts, School of Film and Television
2015/19min/Australia
Animation Division
『The Noise of Licking』
Nadja Andrasev
Moholy-Nagy University of Art and Design
2016/9min/Hungary
Animation Division
『Pokey Pokey』
Junjie "Jake" Zhang
University of Southern California
2015/6min/USA
Live-Action Division
『Darling』
Sebastian Schmidl
Filmacademy Vienna
2015/42min/Austria
Competition C
Live-Action Division
『The Road』
Tsevelmaa Densmaa
Mongolian State University of Arts & Culture
2016/13min/Mongolia
Animation Division
"To the Stories"
Mio Yamanaka
Tokyo University of the Arts Graduate School
2016/6min/Japan
Animation Division
『EDMOND』
Nina Gantz
National Film and Television School
2015/9min/UK
Live-Action Division
"Toori Rain"
Masami Inada
Osaka University of Arts
2016/61min/Japan
Competition D
Live-Action Division
『America』
Aleksandra Terpińska
University of Silesia – Krzysztof Kieslowski Faculty of Radio and Television
2015/30min/Poland
Animation Division
"I have a future"
Rieko Ouchi
Hokkaido University of Education Graduate School
2016/15min/Japan
Animation Division
"Heel of Love"
Maruka
Tokyo University of the Arts Graduate School
2016/10min/Japan
Live-Action Division
『ALICE』
Satindar Singh Bedi
Film and Television Institute of India, Pune
2015/15min/India
Special Events
Opening Special Program (11/26 screening)
Mariko Tetsuya Retrospective
Purpose of the project
Director Tetsuya Mariko made his major debut with "Destruction Babies" this year and won an award at the Locarno International Film Festival for the same film, and is currently attracting the most attention among young films. Focusing on the student days of director Mariko, who won the Grand Prix at the 7th Kyoto International Student Film Festival in 2004, Mariko Sanjuki and Mansion in the Far East will be screened. After the screening, film critic Takeo Matsuzaki will be invited as a guest and a talk show will be held.
Screenings (1)
"Mariko Sanjuki" directed by
Tetsuya Mariko 2003/24min/Japan
7th Kyoto International Student Film Festival Grand Prize Student
Union building and new school building to be demolished. A man who believes that his ancestors are pirates, with the help of his ancestors, jumps into the newly built school building with a loincloth and screams!
Screenings (2)
"Mansion in the Far East" directed by
Tetsuya Mariko 2003/32min/Japan
A masterpiece that contrasts the ragged apartment for living alone next to his apartment and depicts a man who takes on the challenge of radical shooting out of impatience that "I can't make a film unless I destroy myself."
Talk Guest
Takeo Matsuzaki (Film Critic)
Special Program (1) (Screened on November 27)
Study Abroad ~Learning Filmmaking Overseas~
Purpose of the project
This special program brings together the graduation projects of three filmmakers who studied filmmaking at graduate schools overseas. How did the student film that was acclaimed by the world's famous film festival come about? We invited director Toshimichi Saito of "Koharu Hiwa" and director Ke Wenli of "Free Man" as panelists to perform "Oh Lucy!" Based on his own experience studying abroad, producer Ken Natsuhara will discuss the possibilities and challenges of education and systems related to film study abroad and the creation of films that can be accepted at overseas film festivals.
Screenings (1)
"Koharu Hiwa" directed
by Toshimichi Saito New York University Tissue School of Art (New York Campus)
2014/40min/USA
32nd Tehran International Short Film Festival Grand Prix
Masanobu, a doctor working at a hospital in Osaka, was treating his mother, but he was unable to save her life. When he returned to his parents' house in Okayama with his mother's body, he found his younger brother Naoo, who had abandoned his dream in place of Masanobu and took over the family post office, was waiting for him.
Screenings (2)
"Free Man" directed by
Ke Wenli National Taiwan University
of the Arts 2014/25min/Taiwan
88th Academy Awards Short Live Action Best Shortlist Film
A former convict man trying to start his life over again and a young woman with a handicap in her legs. Although he was handicapped, he worked for a living. However, the world is hard for them…
Screenings (3)
『Oh Lucy!』 Directed
by Atsuko Hirayanagi New York University Tisch School of Art (Singapore)
2014/21min/Singapore
67th Cannes Film Festival Cinéfondation Section, 2nd place
Setsuko, a 55-year-old single office lady, suddenly started attending an English conversation class, where another self named "Lucy" was waiting for her. Lucy releases Setsuko's suppressed desires.
Talk Guest
Mr. Toshimichi Saito (Director, "Koharu Hiwa") Mr. Ke Wenli (Director
, "Free Man")
Mr. Ken Natsuhara ("Oh Lucy!" Producer)
Special Program (2) (Screened on November 28)
Kyoto Planning
Purpose of the project
Focusing on students making films in Kyoto, we will screen Keisuke Masai's "Taste the Pain" (Doshisha University) and Yuki Murakami's "Sister is a Whale" (Kyoto University of Art and Design). In the talk show after the screening, director Masai and Shitomo Tanaka, who appeared in "Older Sister is a Whale," will take the stage to talk about the "present" of students in Kyoto.
Screenings (1)
"Taste the Pain" directed by
Keisuke Masai Doshisha University
2015/32min/Japan
Fall 2002. Iijima was selected as the director of the mini-corner where he interviews psychics. She is in charge of interviews and filming by herself, but her boss is struck by the content of the interview, psychics say incomprehensible words, and she relies on her wife in her sickbed, but her condition worsens, and her cat is full of affection, and Iijima loses track of the boundary between his program and reality.
Screenings (2)
"My Sister is a Whale" Directed by
Yuki Murakami Kyoto University
of Art and Design 2015/56min/Japan
28th Tokyo Student Film Festival Live Action Division Grand Prix
The main character, Natsu, is a high school girl who is not good at studying or exercising. In a quiet port town on a small island, when he and his bullied childhood friend Minatosuke are getting tired of the daily repairs, Yosumi returns to the island. Natsu is not good at Yosumi. While trying to keep a sense of distance from Yosumi, Natsu can't help but be worried about his sister. That evening, Natsu suspects that Yosumi is a whale…
Talk Guest
Keisuke Masai (Taste the Pain, Director)
Shitomo Tanaka (Starring in Sister is a Whale)
Special Event (3) Screening (11/30)
Latin American Film Feature ~The Fellowship of Water Fish~
Purpose of the project
Now that Latin American cinema is flourishing, there is a lot to learn from Latin American student films. Three films with a family theme, Amphibian (Cuba), Downstream (Chile), and Wild Flowers (Mexico), which are beautifully shot with water, will be screened. We will invite Setsu Higa as a guest on the talk show to give a lecture on the films he has seen through the current Latin American film scene.
Screenings (1)
Amphibian, directed by
Héctor Silva Núñez, escuela internacional de cine y Televisión EICTV
2014/15min/Cuba
Jesús, who lives with his father by the lake, is reunited with his brother José, who has sinned and returned. This morning, Jesús goes out with his brother in search of a job to regain his honor. Jesús will not see the same conditions of his "amphibians" as before.
Screenings (2)
Downstream, directed by
Nicolás Tabilo University of Chile – Institute of Communication and Image
2015/19min/Chile
Javier, a 26-year-old homosexual, broke up with his girlfriend and returned to his native Chile. There, he travels with his father, brother, and dog Astor to the port of San Antonio, where he sees things different. The next day, their dog goes missing, and two strange men arrive. All of them have eliminated the divide that once positioned parents and children at opposite poles.
Screenings (3)
Wild Flowers directed by
Pablo Pérez Lombardini Centro de Capacitación Cinematográfica A.C.
2015/50min/Mexico
Malta was living a dry life due to painful memories of the past. Until I met Hermann, a shadowy amorous man, in the city.
Talk Guest
Setsu Higa (Latin American Film Distribution, Action Inc. Representative)
The 19th Kyoto International Student Film Festival Leaflet is here.
<Notice>
Please note that the program and guests are subject to change without notice.
Final Jury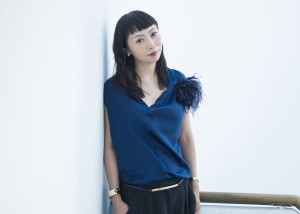 Abi Sakamoto,
Head of Film Program at Institut Français Japan Film Critic
Former editorial board member of Cahiers du Cinéma Japon. Since 1996, he has been in charge of planning and managing film screenings at the former Institut Franco-Japonais de Tokyo. He continues to organize ambitious projects involving various directors, actors and film critics from France regarding films, their screenings, and their relationship with criticism. In 2012 he was a member of the jury for Opera Prima at the Locarno Film Festival and for the Critics' Week Short Film at the 2014 Cannes Film Festival. In 2014, he served as an executive producer of an interview with Kiyoshi Kurosawa for the Japan of Kent Jones' Hitchcock/Truffaut.
Nobuaki Doi
, Representative of New Deer / Festival Director, New Chitose Airport International Animation Film Festival
Born in Tokyo in 1981. Completed the doctoral program at the Graduate School of Arts and Sciences, the University of Tokyo. While conducting research on non-commercial and independent filmmakers centered on Russian writer Yuri Norshteyn, he is also actively involved in activities to widely introduce animation works from around the world through planning and writing screening events. He has worked as a jury member and curator at overseas film festivals. In 2015, he established New Deer Inc. Through theatrical distributions of In Search of My Father (directed by Allé Abreu) and The World of Tomorrow (directed by Don Hertzfeldt), he actively started activities to connect animation talent around the world to the place where it should be connected.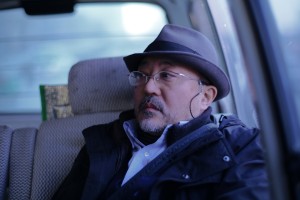 Kunihiko Tomioka
Head of Cineastes Organization Osaka and PLANET
+1
Born in Kobe in 1960, after graduating from Kwansei Gakuin University, he worked in the cine club, wrote scripts for early works by Kiyoshi Kurosawa, and in 1995 ran Planet Plus One as a screening room for the Planet Film Library. Screenings focus on classic films from the history of cinema. After 1997, he began with screenings by young directors such as Kazuyoshi Kumakiri, Atsuhiro Yamashita, and Go Shibata of Osaka University of the Arts, and hosted Cinetribe, and produced early works such as Atsuhiro Yamashita's "Fool's Haco Ship". In 2004, he founded Cineaste Organization Osaka and was involved in work selection and workshops as a director, producer, and secretary-general.
* The final judges will appear at the award ceremony.
Implementation Report
Summary
The Kyoto International Student Film Festival, which discovers young talent who will lead the film industry of the future, was held at Kyoto Cinema from Saturday, November 26 and concluded on Friday, December 2.
The 19th Film Festival Competition (Live-Action and Animation Divisions) received 539 entries from 43 countries and regions, the highest in the history of the festival, and 16 films carefully selected by the Student Executive Committee were screened at the festival.
At the award ceremony on Friday 2nd, the winning directors and the final judges, Yasumi Sakamoto, Nobuaki Doi, and Kunihiko Tomioka were invited as guests to announce the Grand Prix, Final Jury Prize, and Audience Award in the Live Action and Animation categories.
The award-winning works are as follows: I hope that this film festival will be an opportunity for young directors to play an even more active role in the future.
We would like to express our gratitude and gratitude once again for the successful completion of all the programs of the film festival, as well as those who came to the festival and those who supported and cooperated with us.
Category Awards


Grand-Prix for Live-action Film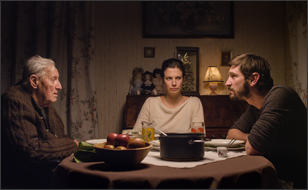 Darling, Austria / 30min
Director: Sebastian Schmidl
School: Filmacademy Vienna
Tamara's decision to divorce is changing the lives of those around her. Hans has to give up the house, and Tamara's beloved father-in-law also has to move into a nursing home. Away from the outside world, they spend their last weekend together covered in sentimentality.  

Animation Grand Prix
for Animated Film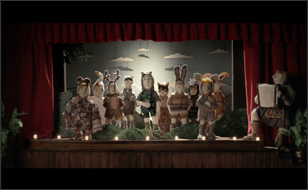 EDMOND UK / 9minDirector
: Nina Gantz
School: National Film and Television SchoolEdmond's
desire to love others is probably too strong. He stands alone by the lake and reminisces about his life up to that point. He evokes intense memories and searches for the origin of his desires.  
Final

Jury Prize
The
Final Judge, Abi Sakamoto Award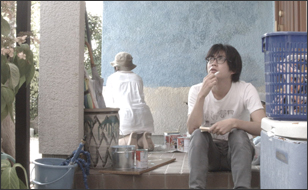 "Toori Rain" Japan/61minDirector
: Inada Makan
School: Osaka University of Arts
Division: Live Action DivisionA
young man who aspires to become a manga artist meets a housewife who is drawing pictures on the walls of his house. The young man began to go to see the painting every day, but she intended to erase it when it was finished. A story of just the two of them, drawn with long turns and improvisational direction.  



The Final Judge, Nobuaki Doi Award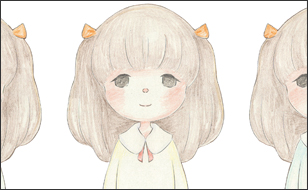 "I Have a Future" Japan/15minDirector
: Rieko OuchiSchool
: Hokkaido University of Education Graduate
Division: Animation DivisionEveryday
anime depicting the life of "me". This work is just a jumble of elements. I myself am just a collection of elements.  



The Final Judge, Kunihiko Tomioka Award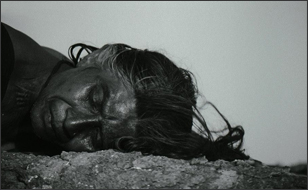 ALICE, India / 25minDirector
: Satindar Singh Bedi
: Film and Television Institute of India, Pune:
Live Action
An 80-year-old woman is digging a well with her horse. When she starts hallucinating from thirst, a girl appears. Eventually, water gushes out from a well dug deep, greenery sprouts in the desert, and the horse's throat is watered.  


Audience Award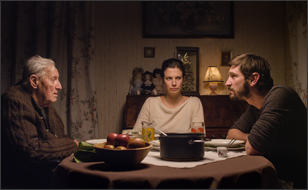 "Darling" Austria / 30min
Director: Sebastian Schmidl
School: Filmacademy Vienna
Division: Live Action
Category Grand Prix "Darling" also won the Audience Award!
* The Audience Award will be selected from customers who viewed the works during the festival period based on a questionnaire survey.  
Number of visitors
Total 540 people Total of 13 programs * Thank
you very much for visiting the executive committee.
Results of Submission
We received 539 entries from 43 countries and regions.
Thank you very much for your submissions.
19th Kyoto International Studies Film Festival Competition Entry guidelines are here.
| | | | |
| --- | --- | --- | --- |
| | Domestic | Overseas | Meter |
| FY2016 | 167 | 372 | 539 |
| FY2015 | 123 | 94 | 217 |
| FY2014 | 163 | 187. | 350 |
| FY2013 | 212 | 145 | 357 |
| FY2012 | 235 | 127 | 362 |
Number of Participating Staff
| | |
| --- | --- |
| Student Executive Committee | 32 people / 16 universities |
| Volunteer Translator | 22 |
| Film Festival MC (Student) | Four people |
| Total | 58 |
Pre-Event and Collaborative Planning
Various pre-events were held this year as well, with the aim of promoting the Kyoto International Student Film Festival to be held in November and improving the skills of the executive committee. In addition, by collaborating with various film festivals held in Kyoto, we were able to introduce the student films that have been selected at the festival to as many people as possible. The Executive Committee looks back on its activities to date and prepares for the planning and operation of the actual film festival. I would like to take this opportunity to express my gratitude to everyone who came to the festival, as well as the people involved in the film festival and the university who invited us to the screening.
Friday, May 27, 2016 Subtitle Translation Workshop @ Kyoto University of Foreign Studies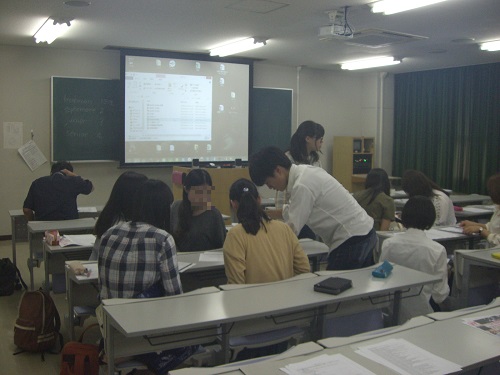 With the aim of letting people know the appeal of movies through subtitles, we held a subtitle translation workshop at Kyoto University of Foreign Studies. We invited Professor Yoshihiro Kondo, a part-time lecturer at Kyoto University of Foreign Studies, as a lecturer, and the participating students and the executive committee worked together to translate the film. Learning the rules for translating subtitles for movies, which are different from normal translations, was a very valuable experience for the executive committee members.
Friday, July 15, 2016 "Gion Tent Film Festival" Invitation Screening @ Gion Shopping Street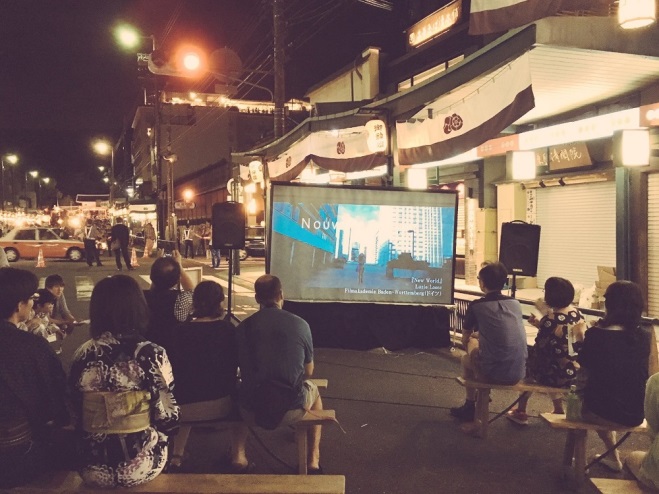 We were invited to the Gion Tent Film Festival, a summer tradition in Kyoto, where we placed a screen on the street of the pedestrian paradise and enjoyed the festival and movies. On the day of the screening, "The Scrapman," the Grand Prix of the 16th Short Film Division, and "The Scales," which won the Grand Prix in the 18th Short Film Division, were screened. It was appreciated not only by local people but also by domestic and foreign tourists who visited the Gion Festival.
Saturday, September 24, 2016 "Animation Room" @京都ロフト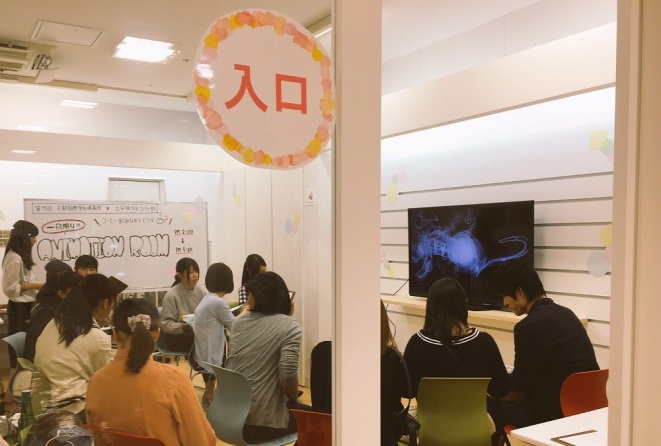 As a first attempt, we collaborated with the Loft Club of Ritsumeikan University and screened a film in the Kyoto Loft store. In order to see the loft's clientele and in between shopping, we screened five masterpieces of cute and bizarre animated short films. The screening space is produced by the Loft Club. More than 110 visitors were able to see the selected films of the festival.
Sunday, October 9, 2016 Kyoto International Student Film Festival PR booth @ Kyoto Student Festival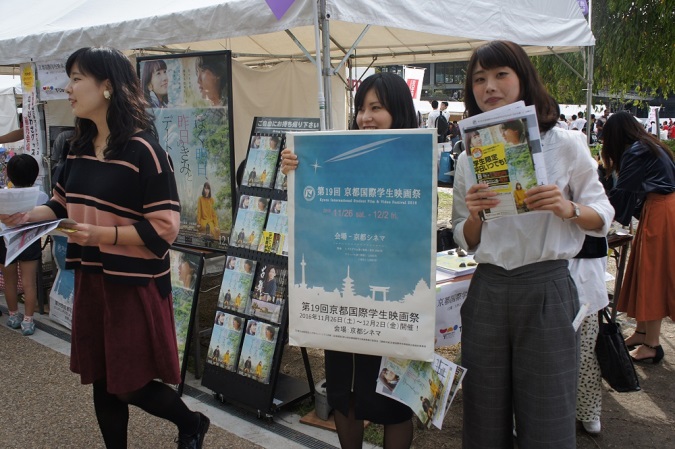 At the Kyoto Student Festival (Heian Jingu-mae and Okazaki Promenade area), a major event in Kyoto for students, we set up a collaboration tent booth with T. Joy Kyoto, which collaborated on the pre-event, and conducted PR activities for this film festival. At the booth, flyers were distributed while calling out loudly, and trailers of past films of the festival and T. Joy Kyoto's best movies were screened on TV monitors installed in the booth. There were more than 120,000 visitors (announced by the organizers) on the day of the festival, and all the leaflets prepared were distributed in the afternoon, and we were able to promote the film festival to many people.
Saturday, October 15, 2016 "Kyoto International Film Festival" Invitational Screening @ AEON Cinema Kyoto Katsuragawa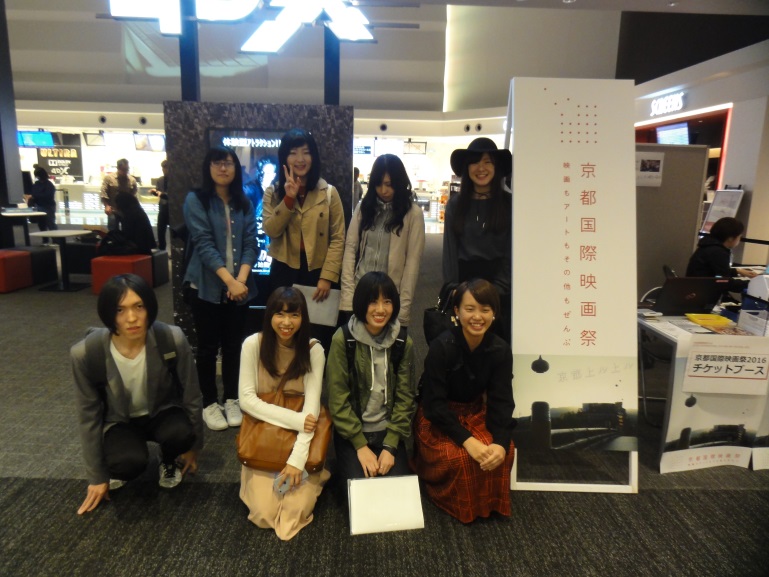 Continuing from last year, the Kyoto International Film Festival invited four past films from the Kyoto International Film Festival to be screened. In the stage greeting after the screening, the executive committee explained the films screened and talked about the film festival. In addition to the film screenings, I also participated in the press conference of the Kyoto International Film Festival and the opening ceremony held at Nijo Castle, where I was able to deepen exchanges with the film industry.
Tuesday, October 25, 2016 "Movie, Music, Mani" @T Joy Kyoto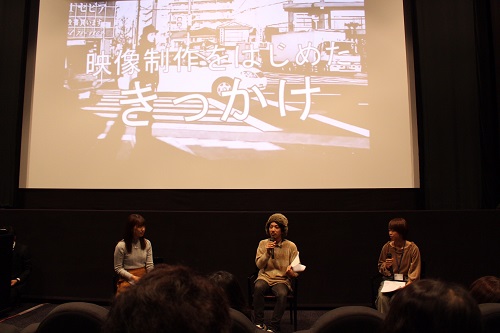 A pre-event titled "Movie, Music, Mani" (Movie, Music, Mani-san) was held at T-Joy Kyoto. At this event, we invited up-and-coming Mr. Mani Kato, who is also a selected director of the 9th Film Festival and has worked on many music videos (MVs) over the past years, and after watching past selected works and his representative works, we also heard valuable stories about music video production on the talk show.
Saturday, November 19, 2016 "Student Film Capturing Disparity" @京都府京都文化博物館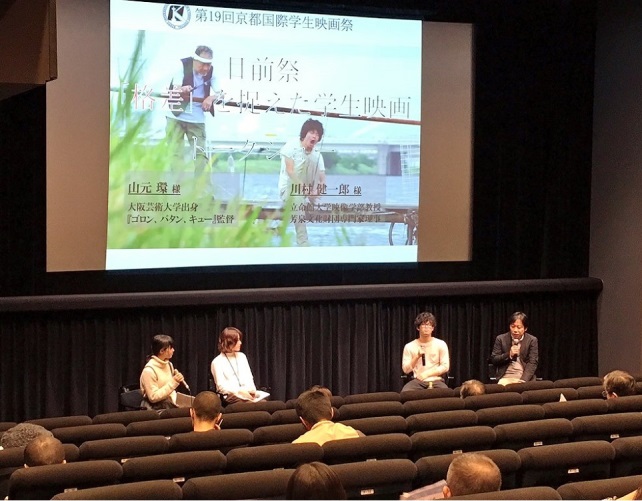 As a pre-event just before the film festival, we held a "Present Festival". In order to make student films interesting not only for those who are interested in student films themselves, but also for those who are interested in the theme of the event, we set the theme of "Student Films that Capture 'Disparities'", and Goron, Batang, Cue (directed by Tamaki Yamamoto, Japan), which won the Jury Prize and the Audience Award for the winning films of the 18th Kyoto International Student Film Festival held the previous year, and Fidelity ( Directed by Ilker Çatak, Germany). We invited Kenichiro Kawamura, professor of the Faculty of Film and New Media, Ritsumeikan University, and Tamaki Yamamoto, director of "Goron, Batang, and Kyu," to talk about the behind-the-scenes story of filming, explanations of the films screened, and their thoughts on expressing and disseminating disparities in the form of film.
Special Site (External Site)
You can also see the activities and details of the event from the following site.
executive committee
 The Kyoto International Student Film Festival is planned and run by an executive committee of students. Their activities range from judging films sent from Japan and abroad to pre-planning PR activities and managing film festivals that run for one week. Since the executive committee is composed of students from consortium Kyoto member schools and students attending universities in the Kansai region, various exchanges across universities, faculties, and grades are also created.
Recommended for < people like this>
☆ I like movies ☆ I want to see many student movies ☆ I want to plan and manage movie events ☆ I want to interact with overseas and domestic student directors ☆ I want to make use of my language skills ☆ I want to be involved in the design and publicity of leaflets ☆ I want to interact with students from other universities ☆ I want to
do something anyway ・ There are various triggers and it is OK! Would you like to liven up the film festival as an executive committee member!?
Tours and explanations of the activities are accepted at any time. Please feel free to contact us.

<<Outline of Kyoto International Student Film Festival Executive Committee>>
 Place of activity
Campus Plaza Kyoto (near JR Kyoto Station)
 Frequency of activity
Meetings (overall and departmental), preparation of proposals, film screening, pre-planning of the festival (April ~ August), preparation for the festival (September ~ November), festival management
 Department Introduction
Festival Department, Public Relations Department, External Relations Department, General Affairs Department
 Eligibility for participation
Students attending universities in the Kansai region
 Affiliated universities
(Participation records)
Kyoto University, Kyoto Institute of Technology, Kyoto University of Foreign Studies, Kyoto College of Nursing, Kyoto Saga University of the Arts, Kyoto Sangyo University, Kyoto Women's University, The Graduate Graduate University of Informatics, Kyoto University of Art and Design, Kyoto Pharmaceutical University, Seian University of Art and Design, Doshisha Women's University, Doshisha University, Bukkyo University, Ritsumeikan University, Ryukoku University, Kobe University, Kansai University, etc.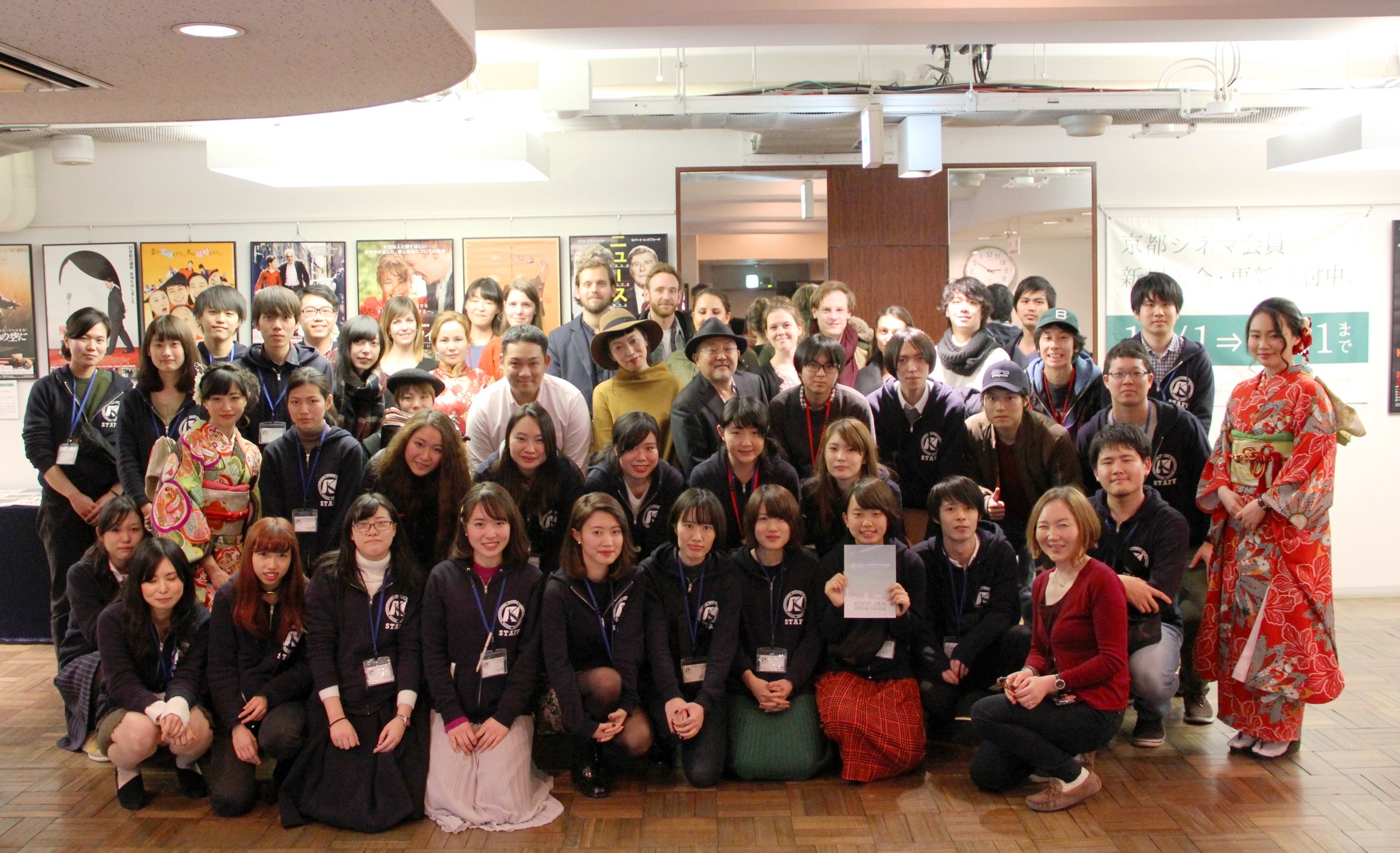 Contact us
19th Kyoto International Student Film Festival Executive Committee
〒600-8216 Campus Plaza Kyoto
, Shimogyo-ku, Nishinotoin-dori Shiokoji-sagaru TEL: 075-353-9430 (closed on Mondays) FAX: 075-353-9101
E-MAIL:info■kisfvf.com (Please change ■ to @ and send)
HP: http://www.kisfvf.com/