About us
The Kyoto International Student Film & Video Festival is the largest international student film festival in Japan. It is entirely organized and run by university students in Kyoto. We receive student's works from all over the world, and provide an opportunity to screen, and discover new talent.
Kyoto is the birthplace of Japanese movies and is also known as students'city. The festival strings these two characteristics together, and also offers forum for cultural and international exchange and ultimately vitalizes Kyoto.
Event outline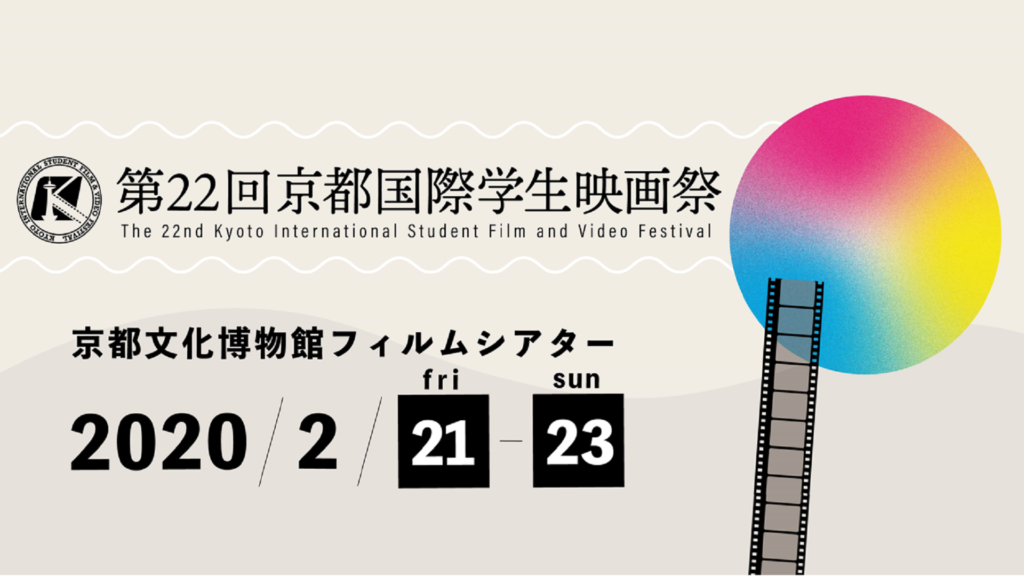 DATE
FROM 21st February through 23st February,2020
PLACE
The Museum of Kyoto (Sanjo-Takakura ,Nakagyo-ku, Kyoto 604-8183)
TICKET
1DAY Ticket

ALL DAY T

icket

General
1,500 JPY
3,000 JPY
High school and university students
1,000 JPY
2,000JPY
Less than
junior high student

Free

Free
Program
TIME TABLE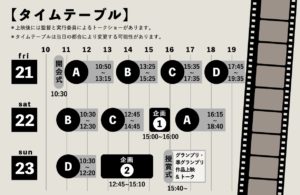 Introduction of the program
1.competition program A-D
Program to show 16 works that a member of the executive committee selected carefully from all 277 submissions in 30 countries.
Program A
『The Shepherd 』Brwa Vahabpour
Norway/2018/17min
The Norwegian Film School
『revenge!』Shinobu Kawatani
Japan/2019/74min


Kyoto University of Art and Design

『AFTER THE RAIN』
Valérian DESTERNE, Rebecca BLACK,
Céline COLLIN, Juan Olarte,
Juan Pablo DE LA ROSA ZALAMEA,
Carlos Osmar SALAZAR TORNERO,
Lucile PALOMINO
 France/2018/8min/MOPA
『TILL THE END OF THE WORLD』
Florence Bouvy
Netherlands/2018/27min
The Netherlands Film academy
Program B
『TERROR』Yonatan Shehoah
Israel/2018/16min
The Maaleh School of Film and Television
『No Gravity』
Charline Parisot, Jérémy Cissé,
Fioretta Caterina Cosmidis,
Flore Allier-Estrada,
Maud Lemaître-Blanchart,
Ludovic Abraham
France/ 2018/8min/Supinfocom Rubika
『brother's』Daichi Shiraiso
Japan/2019/45min
MEJIRO UNIVERSITY
『Just in Time』Colin Huang
Taiwan/2019/29min
Taipei National University of the Arts
Program C
『The Stained Club』
Mélanie Lopez, Simon Boucly,
Marie Ciesielski,Alice Jaunet,
Chan Stéphie Peang,
Béatrice Viguier
France/2018/7min/Supinfocom Rubika
『She-Pack』Fanny Ovesen
Norway/2018/18min
The Norwegian Film School
『Just Between Us』Sadato Takenaka
Japan/2019/49min


Tokyo University of the Arts

『Untamed』François et Vincent Lluelles
France/2018/25min/ESRA
Program D
『HITOHIRA』
Natsumi Yoshida, Rinka Machida
Japan/2018/30min
WASEDA University
『One Way Ticket』
LEUNG Wing Ho 
Hong Kong/2018/28min
Hong Kong Academy for Performing Arts
『Abandoned Seed』LYU YIFEI
China, Japan/2019/5min/


Shanghai Jiao Tong University

『Kippah』Lukas Nathrath
Germany/2019/25min
Hamburg Media School
2.Special program
⒈「Hey gangs, is it sunny over there?」 (Date 2/22 Sat.)
guest:Takahisa Zeze(Director)
『Hey gangs, is it sunny over there?』 1985/Japan/28min Director:Takahisa Zeze
He produced this film by himself, shot on 16mm film when he was a student at Kyoto University. A middle- aged Yakuza escapes from Tokyo after commiting a crime. He meeets a young right – wing extremist. Together they help a girl She is looking for a river bank full of canola flowers that her mother had a strong memory of. The story is about how they find the place while escaping from pursuers.

⒉「RANDEN」(Date 2/23 Sun.)
guest:Takuji Suzuki(Director),Ayaka Onishi(Actress)
『RANDEN』 2019/Japan/HD/1:1.85/114min Director:Takuji Suzuki
The non fiction writer Eisei Hiraoka (Iura Arata) moves near Randan station (Arashiyama line in Kyoto) from Kamakura. He starts collecting mysterious stories about Randen. The aim is to recall some past experiences which Eisei and his wife Tomako (Satoko Abe) went through in the town.
High school girl, Nanten Kitakado (Kubose Tamaki) is falling in lave with local boy, Shigosen (Kenta Ishida) who was taking photos of trains at Randen station with a Super 8 mm film camera. She is crazy about him.
Cafe worker, Kako Ogura (Ayaka Onishi) who works near the set in Uzumasa, meets unpopular actor Fu Yoshida, (Kanei Hiroto) from Tokyo when she brings lunch to the studio. She is asked to teach him how to speak in the Kyoto dialect and then they start to practice by reading the script…..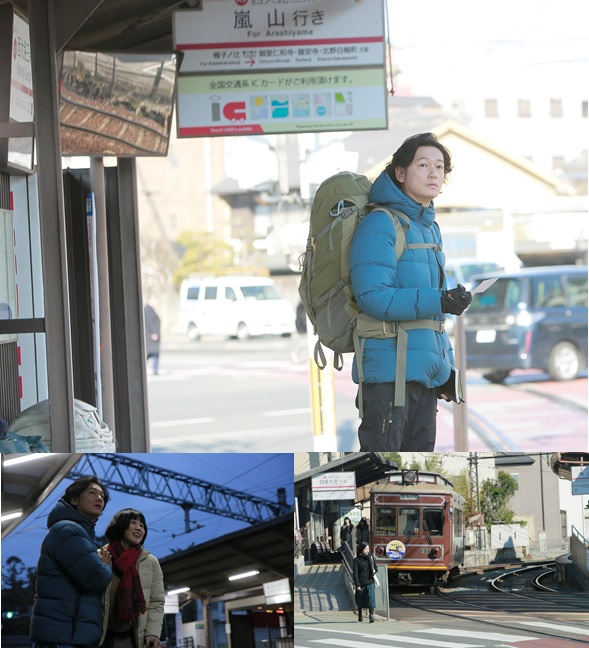 Copyright:(C)Migrant Birds/Omuro/Kyoto Univercity of Art and Design
The Final Judges
Ayaka Onishi
(Actress)
Takuji Suzuki
(Director,Actor)
Takahisa Zeze
(Director)
Entries for the competition
| | | | |
| --- | --- | --- | --- |
| Year | Japan | Overseas | Total |
| 2019 | 101 | 176 | 277 |
| 2018 | 98 | 490 | 588 |
| 2017 | 129 | 356 | 485 |
| 2016 | 168 | 371 | 539 |
| 2015 | 123 | 94 | 217 |
| 2014 | 163 | 187. | 350 |
| 2013 | 212 | 145 | 357 |
Report
Awards

『TILL THE END OF THE WORLD』Florence Bouvy 
Netherlands/2018/27min/The Netherlands Film academy
≪Synopsis≫Marie is eight years old and loves her dad. In a world where playful dreams can suddenly turn into empty eyes that don't seem to see her, she tries to stand her own. A story about the strength of a child fighting for the unconditional love of her father.
『She-Pack』Fanny Ovesen
Norway/2018/18min/The Norwegian Film School
≪Synopsis≫Anarchy emerges at a public pool party when a group of small girls push the limits of their strength and power. It´s a birthday party at a public pool disco, and underdog Ronja challenges the girls' alpha female to battle for dominance. The game escalates quickly, and as the thirst for power grows, Ronja and the other girls lose control.

Final Judge Award  
The Final Judge, Ayaka Onishi Award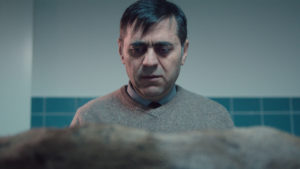 『The Shepherd』Brwa Vahabpour
Norway/2018 /17min/The Norwegian Film School
≪Synopsis≫While driving to a wedding, a Kurdish family hits a wild animal. The father, Aram, is forced to decide whether he should kill the animal or attempt to rescue it. Later it becomes clear how Aram struggles to find a place both in his new country as well as within his own family.
The Final Judge, Takuji Suzuki Award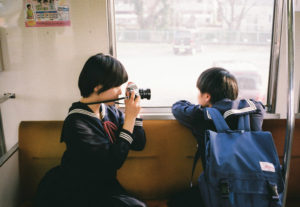 『HITOHIRA』 Natsumi Yoshida Rinka Machida
Japan/2018 /30min/Waseda university
≪Synopsis≫Izumi and Youichi are old friends and have their own secret game which nobody knows. In the autumn of the 3rd year of Junior High School, they left on a trip to find a cosmos field. Izumi feels that to be an adult means to be "sullied" and she worries that she will be sullied by growing up. Is it possible to become an adult and stay "clean" without losing anything? What does she mean by "sullied"? It a story about "a girl who doesn't want to be a woman" .
The Final Judge, Takahisa Zeze Award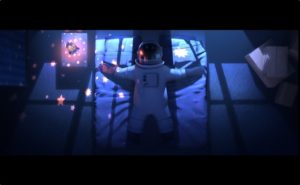 『No Gravity』Charline Parisot, Jérémy Cissé,Fioretta Caterina Cosmidis,FloreAllier-Estrada,
Maud Lemaître-Blanchart,Ludovic Abraham
France/2018 /8min/Supinfocom Rubika
≪Synopsis≫An astronaut comes back to earth and tries to fit in again.
Other Nominated Films
『revenge!』
Shinobu Kawatani
Kyoto University of Art and Design
Japan/2019/74min
『AFTER THE RAIN』
Valérian DESTERNE,
Rebecca BLACK,
Céline COLLIN,
Juan Olarte,
Juan Pablo DE LA ROSA ZALAMEA,
Carlos Osmar SALAZAR TORNERO,
Lucile PALOMINO
MoPA
France/2018/8min
『TERROR』
Yonatan Shehoah

The Maaleh School of Film & Television
Israel/2018/16min

『brother's』
Daichi Shiraiso
Mejiro University
Japan/2019/45min
『Just in Time』
Colin Huang
Taipei National University of the Arts
Taiwan/2019/29min
『The Stained Club』
Mélanie Lopez,
Simon Boucly,
Marie Ciesielski,
Alice Jaunet,
Chan Stéphie Peang,
Béatrice Viguier
Supinfocom Rubika
France/2018/7min
『Just Between Us』
Sadato Takenaka
Tokyo University of the Arts
Japan/2019/49min
『Untamed』
François et Vincent Lluelles
ESRA
France/2018/25min
『One Way Ticket』
LEUNG Wing Ho
Hong Kong Academy for Performing Arts
Hong Kong/2018/28min
『Abandoned Seed』
LYU YIFEI
Shanghai Jiao Tong University
China/Japan/2019/5min
『Kippah』
Lukas Nathrath
Germany/Hamburg Media School
Germany/2019/25min
Find us on
| | |
| --- | --- |
| | |
| @kisfvf | official website |
The Information
Kyoto International Student Film & Video Festival Office
c/o The Consortium of Universities in Kyoto Campus Plaza Kyoto
Nishino-Toin-dori Shiokoji sagaru,Shimogyo-ku,Kyoto 600-8216 JAPAN
TEL:+81 75 353 9189(closed on Mondays) FAX:+81 75 353 9101
E-MAIL:info-kisfvf-ml@consortium.or.jp
HP : https://www.kisfvf.com