Download last year's activity report (PDF) >>>>

Overview of the business
Kyoto City and the University Consortium Kyoto are implementing the "University Community Collaboration and Support Project (nickname: Learning Town Collaboration Project)" by granting support money to projects and projects in which universities, students, and the local community collaborate to develop Kyoto's city and revitalize the region.
It has been implemented since the 16th academic year with the aim of developing human resources by securing practical education and research opportunities for universities, and solving and revitalizing local issues through the knowledge and vitality of students for the region, and this year is the 15th year.
 It is now easier to apply for the NEW ≪Cultural Frame≫!
 From this fiscal year, applications for cultural quotas may be adopted in the general category.
 As for the judging, the contents of the project are examined in the same way for both the general and cultural frameworks, and only the cultural framework is examined from the viewpoint of the contribution of the student's "culture" to the community.
★ What is the Cultural Framework?
In March 28, it was decided to completely relocate the Agency for Cultural Affairs to Kyoto. Taking this opportunity, we have established a "cultural framework" in the learning town collaboration project from FY29, and we are expanding activity expenses for creating and transmitting printed materials and videos in response to efforts to "disseminate" diverse cultures from Kyoto.
Target business
For the purpose of solving local issues and revitalizing Kyoto City, projects that meet the following requirements (all of (1) and (2) for the general quota and (1), (2) for cultural framework) to be implemented in Kyoto City during the 30th fiscal year (from the date of adoption to the end of March of the following year) are eligible.
However, political activities, religious activities, activities to disseminate specific ideas, violent or destructive activities, for-profit enterprises, etc. are excluded.
* Projects that apply for the cultural framework may be adopted in the general category.
* Projects that apply for the general quota will not be adopted under the cultural framework.
【Common requirements for general and cultural frameworks】
(1) Projects in which universities and student groups and local communities (residents' organizations, civic action groups, businesses, etc.* mainly active in the Kyoto City area) collaborate and collaborate as an organization or group, especially those in which students take the initiative in their activities.
* Administrative agencies may be included in the collaborating destination, but cooperation with administrative agencies alone is not possible.
Examples: Surveys and research, public lectures, events, etc. in various fields such as health and welfare, social education, community development, promotion of academic, cultural, artistic or sports, environmental conservation, community safety,
etc
. (2) Those that do not receive subsidies or subsidies from Kyoto City other than academic community collaboration projects.
【Requirements for cultural framework only】
(3) Priority theme "Culture of the region" In addition to the requirements of (1) and (2), projects that work to unearth the culture dormant in the region, pass on the culture that has been passed down through generations in the region, and disseminate it for the future, or work to
create a new culture through the knowledge of the
university and the
vitality of students.
In order to inherit and archive local culture, it is necessary to disseminate the results of activities in printed materials and videos.
* There are various aspects of
"culture", such as lifestyles and customs such as art, performing arts, events, industries, clothing, food, and housing, and old to new.
I hope that universities, student groups, and the local community themselves will carry out activities from the perspective that "this is culture." 

Target Organizations
University Consortium Kyoto member universities and junior college groups and groups (*1) or
local organizations that mainly target the Kyoto city area (*2) (*1) University departments, laboratories, seminars, clubs, student circles
〈Clubs composed of students from multiple universities are also acceptable〉
(*2)
Residents' organizations such as residents' associations and neighborhood associations, civic action groups, Organizations and groups composed of business operators, etc. (shopping districts, etc.)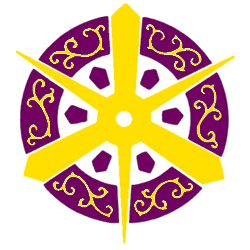 Kyoto City Collaborative Project
Amount and number of projects supported
General quota: Up to 300,000 yen / About 15 cultural quotas: Up to 450,000 yen / About
2 cases * However, if you apply for the cultural frame, you will be required to use the support money and create deliverables such as printed materials and videos so that it will lead to the inheritance and transmission of culture.
* In addition, at the business report meeting scheduled to be held in March 31, the implementing organization (1 organization) of the project recognized as the most excellent will be commended (award certificate, trophy, activity incentive of 100,000 yen will be issued separately). 
About application
Application period

[Recruitment for Heisei 30 has ended]
Tuesday, April 3, 2018 ~ Friday, May 11, 2018
*Same day if mailed, 5 p.m. if you bring your own
How to apply: Step 1 Before you start writing your application
< finished>
 We recommend that you read the basic plan of the administrative district in which the activity will be carried out. In addition, please listen to the opinions of local people and related administrative agencies as much as possible regarding the background of the project implementation and the needs of the community. If you have any questions about the basic plan of the ward or points to keep in mind when working in the community, you can consult with the Regional Power Promotion Office of each ward office or branch office. Let's reconfirm and share our objectives and goals, and discuss once again whether the business content we are thinking of is the best way to achieve the objectives. With regard to continuing operations, I would like to thoroughly summarize our efforts to date.
How to apply: Step 2 Let's write an application form!
< ends>
Click here to download documents related to < Heisei 30 business recruitment> Application guidelines (PDF
link) ● Application form (Word link
) ● Application form (entry example)

Points to fill in

○ Let's check the screening criteria!

In particular, the first screening is all about the documents submitted. Let's check what criteria are used to judge them.

○What is the purpose of the project? Write down your purpose and local needs.

In step 1, the group that listened to the opinions of local people and ward offices, etc. should also write the contents.

○Who do you work with? What does each of them do? Let's be specific.

Gakumachi Collab emphasizes learning that can be obtained by collaborating with universities, students, and the community toward the same goal. If a student group is applying, write down what role the partner will play, and if a local organization is applying, what the student will do proactively.
How to apply: Step 3 Registration of business outline
< end>
Please register your business overview using the form below.

How to apply: Step 4 Submission of application documents
< completion>
Please submit it by mail or bringing it to the address below during the application period.
(1) 10 copies of application documents * If you have reference materials (up to 10 sheets), submit 10 copies of reference materials. (2) Application document data (MS-Word) * If you have reference materials, submit
reference data *
Please do not change the prescribed format downloaded from the University Consortium Kyoto website for both (1) and (2).
Main upcoming schedules
First screening: After the application deadline ~ mid-June * Document screening
second screening: Sunday, June 24, Heisei 30 * Decision of public presentation examination
support project, notification of selection result: Early July Formula: Early
July ~ mid-July * A certificate of certification will be issued by Kyoto City for the selected project.
Interim report: Mid ~ late October * Final report of document submission: March 31 * Document submission
report Notification: Mid ~ late March
Selection Results
First screening (document screening)
Organizations that passed the first round of selection: 3 cultural projects, 21 general projects
Second Selection (Public Presentation Judging)
On June 24, 2018, the second selection meeting (public presentation judging meeting) was held, and 2 cultural projects and 17 general projects were certified as support projects as follows.
<Heisei 30 Gakumachi Collaboration Project List of Certified Projects (19 Projects) > (in order of application)
(Cultural Framework)
Business name

Name of organization【Name of related university】
Activity administrative district
Overview of the business

Soikal from Shizuhara~Dissemination of Kyoto soybean food culture~

Mirai Transmitting Bureau Omusubi Shizuhara Support Team [Kyoto Sangyo University]
Activity administrative district: Sakyo Ward

For the purpose of local production for local consumption of soybeans, which are the raw materials of yuba, tofu, and white miso, which are indispensable ingredients for Kyoto cuisine and symbolize Kyoto's food culture, and the transmission of food culture, we will cultivate Kyoto soybeans "Otsuru", hold events related to soybeans, and develop products in cooperation with the Shizuhara region.

Fukakusa Machiya Cinema ~School District and Memory~

Fukakusa Machiya Cinema (Fushimi-Fukakusa Community Archive Project)
【Ryukoku University】
Activity administrative district: Fushimi Ward
In order to preserve for future generations the videos and photographs of the Showa period of Fushimi Ward, which lie dormant in the community, and to provide opportunities for elderly people living alone who tend to be isolated to go out, we will excavate 8mm film, screen it at an appreciation event (held about three times a year) in which anyone in the community can participate, and make it into a DVD to preserve it as a record of the community.
In addition to collecting photographs from the Showa period and holding events to be shown during the screening, interviews with the owners of the videos and local residents will be conducted to create booklets that convey the "memories" and "stories" behind the videos.
(General Quota)
Business name

Name of organization【Name of related university】
Activity administrative district
Overview of the business

Fushimi-Fukakusa-Higashitakase River Environmental Protection and Jizo Basin Project

Ryukoku University-Higashitakasegawa Environmental Protection and Jizo Bon Project Team
[Ryukoku University Junior College]
Activity Administrative District: Fushimi Ward

In order to pass on local traditional events to the next generation and to improve the environment of the Higashi-Takase River, which will be the venue, we will plan and operate river cleanup activities and the "Jizo Basin Program" in cooperation with the local community and involving high school students.

Daigo Nakayama Housing Complex Revitalization Project

Kyoto Tachibana University Association of Contemporary Business Community Planning Study Group
【Kyoto Tachibana University】
Activity administrative districts: Yamashina Ward, Fushimi Ward

In order to promote Kiyomizu-yaki, a traditional craft of Kyoto, and to increase opportunities for interaction between the elderly and the child-rearing generation at the Daigo Nakayama Danchi in Fushimi Ward, we will hold a lighting event "Tolantern" using Kiyomizu-yaki pottery, as well as a place for residents to create a place for friendship among residents by conducting cleaning activities at the venue and making accessories using Kiyomizu-yaki to be exhibited at the event.

Department of Children's Science

Waku Waku Laboratory
【Bukkyo University】
Activity Administrative Region: Kamigyo Ward

In the Kitano shopping street area of Kamigyo Ward, free science experiment classes for children will be held after school on weekdays to create a place for children and an opportunity for children and their parents to visit the shopping street. In addition, in addition to participating in the "Kitano Town Development Council" and striving to understand the needs of the shopping district, we will also exhibit booths at events organized by Kitano Shopping Street, such as summer festivals and Halloween.

Halloween in Saiin

Halloween in Saiin Executive Committee
【Kyoto University of Foreign Studies】
Activity administrative district: Ukyo Ward

With the aim of strengthening ties with local residents, shops, and students around Shijo-dori, a Halloween parade will be held from Kyoto University of Foreign Studies to Hankyu Saiin Station in which students and local people can participate, and related events include a stamp rally around the surrounding area, workshops at children's centers, and collaborative projects with the Yoin Halloween Festival.

Keihoku Satomachi Festival

Satomachi Festival Executive Committee [Kyoto Sangyo University, Ryukoku University]
Activity administrative district: Ukyo Ward

In order to create a place for exchange between Sato (Keihoku) and the town (town) and to energize the region, students and adults from the Keihoku area will play a central role in holding summer festivals and Christmas parties in the area. At the summer festival, which will be held in its third year, in cooperation with local Kitakuwata High School students, workshops will be held to make somen noodles and lanterns, and at the first "Christmas party" held under the theme of "Adults can also enjoy," sweets will be made using local ingredients.

Camo Cinema 14

Kamo Cinema 14 Executive Committee
[Ritsumeikan University]
Activity administrative district: Kamigyo Ward

In order to raise young people's awareness of Kamogawa River conservation, cleanup activities are held during the day and outdoor movie screenings are held after sunset. This year, we will deepen our efforts with the following three objectives: "Raise awareness of environmental conservation among young people by taking advantage of the local characteristics unique to the student town," "Establish the event itself in the community so that local residents can enjoy it every year as a 'summer tradition,'" and "Make local residents recognize its significance as a student activity in Kyoto."

Kitashirakawa Children's Cafeteria "Karafuru"

From the student organization
[Kyoto University, Doshisha University, Doshisha Women's University]
Activity administrative district: Sakyo Ward

With the aim of solidifying the foundation for establishing a system for raising and watching over children throughout the region by promoting student-led community development that will serve as a base for interaction among local residents, the Kitashirakawa Children's Center will open a children's cafeteria "Karafuru" once a month that anyone can participate in.

Circle-like self-government activities in the Rakusai Bamboo Village Complex

Kyoto Women's University Eriko Inoue Laboratory Takenosato Group
[Kyoto Women's University]
Activity Administrative District: Nishikyo Ward

In the Rakusai Takenosato Danchi, where the local community is sparse and there are no autonomous organizations such as neighborhood associations, based on the need for human relationships that can help each other in the event of a disaster, we will create circle activities triggered by residents' specialties and hobbies, and work to solve regional issues by linking these circles.

Miyako Light '18

Tokyo Metropolitan Light Executive Committee
[Kyoto Institute of Technology, Kyoto Prefectural University, Doshisha University, Doshisha Women's University, Ritsumeikan University, Kansai Gaidai University]
Activity administrative district: Kamigyo Ward

In order to let many people know the charm of machiya as a trigger for machiya preservation, we will hold events to raise machiya, and this year we will use kimonos that are not used in the area as new elements and plan tours in which local people act as guides.

Soratane Project

Soratane Project
[Kyoto Sangyo University, Otani University]
Activity administrative district: Kita-ku

Based on the concept of connecting "children," "students," and "the community," with the aim of attracting the younger generation to the Shin-Omiya Shopping Street in Kita-ku, students will hold music stages, food stalls serving local ingredients, workshops for children, the "Soratane Festival," and enhance publicity as a year-round activity.

Kaohsiung Revitalization Project

Bukkyo University Kyoto-Kaohsiung Revitalization Project
【Bukkyo University】
Administrative Region: Ukyo Ward

With the aim of revitalizing the Kaohsiung area, a famous spot for autumn leaves where tourists are decreasing, and increasing the number of tourists throughout the year, we will disseminate the charm of the city on SNS, hold photo exhibitions, produce goods for Kaohsiung mascot characters, and clean up the Kiyotaki River.

Keihoku Utsu Fureai Learning

Kyoto Seika University Keihoku Utsu Ho Sagashikai [Kyoto Seika University]
Activity administrative district: Ukyo Ward

With the aim of revitalizing the Uzu area, which is blessed with rich nature, history, and culture, but is aging and depopulating, he is engaged in holding exchange events such as children's photography classes and children's festivals, participating in traditional events such as summer festivals, organizing materials for the former Uzu Elementary School, and planning renovations of vacant houses.

Collaborative project to restore the connection of the housing complex "Taoryo HANDs"

Hasumai
【Ryukoku University】
Activity administrative district: Fushimi Ward

Focusing on the problem of the decrease in the number of households, the increase in the number of elderly people living alone, and the problem of solitary deaths in the Toryo Danchi in Fushimi Ward, we will hold "Toryo HANDs" events centered on four areas: café space, vegetable market, bazaar, and children's booth, and issue and distribute "Danchi Communication" that summarizes event information at the complex.

Yodo Honmachi Shopping Street Fureai Library Project

Yodohoncho Shopping Street Fureai Library Project
[Ryukoku University]
Activity administrative district: Fushimi ward

With the aim of revitalizing Yodohoncho and revitalizing the community based on the shopping district, vacant stores will be utilized, events will be held to discover and disseminate the charm of shopping districts and regions centered on the library that is opened regularly, new product development workshops, and free papers and leaflets will be created to convey the unique charm of shopping streets from the student's perspective.

Kyoto Bunkyo University Bus Tours

Kyoto Bunkyo University Bus Tours
【Kyoto Bunkyo University】
Activity Administrative District: Fushimi Ward
In Mukojima New Town, where poverty and withdrawal of the elderly are problems due to the aging of the population, we will conduct a day trip bus tour using a school bus (departing from Mukojima New Town) with the aim of creating opportunities for interaction with students among the elderly and relieving daily stress and finding a sense of purpose in life.
This year, in addition to making it possible for many residents, including elderly returnees from China, to participate, we will hold the "Kyoto Bunkyo Bus Tour Photo Exhibition" and the "Gathering of Participants" to exhibit the activities so far.
KOKA☆Orange Project
~ Let's support the "food" of the elderly and people with disabilities! ~
KOKA☆Orange Supporters
【Kyoto Koka Women's University】
Administrative District: Ukyo-ku

In order to contribute to the realization of a richer life for the elderly and disabled in the community, we will develop new products of "soft Japanese sweets" that are easy to swallow. In addition, pamphlets describing training methods for maintaining eating function will be prepared and distributed to facilities to raise awareness of "eating deliciously and safely."

Mirai Art Seika Project

Shikasu
【Kyoto Seika University】
Activity administrative district: Sakyo Ward

Art workshops will be held at local children's halls, day service centers, etc. in order to create children's "emotional hearts" and elderly people's "purpose in life" by interacting with local residents of all ages, mainly children and the elderly, from the perspective of "art".
Implementation Report
30 Public Presentation Review Committee (Second Selection Meeting)
On Sunday, June 24, 2018, the second selection meeting (public presentation judging meeting) of the Heisei 30 Gakumachi Collaboration Project was held at Campus Plaza Kyoto. The 24 organizations that advanced to the second round expressed their enthusiasm for the content of their projects and how to promote cooperation with local communities. In response to the students' thoughts, the judges asked sometimes tough but promising questions.
On the day of the event, a total of about 160 people, including those related to the presenting organizations, attended.


Heisei 30 Business certification ceremony
On Tuesday, July 3, 2018, a certification ceremony for the Gakumachi Collaboration Project was held at Kyoto City Hall, and certificates were awarded to 19 organizations selected this year. The representatives of each organization who received the certificate from Mayor Kadokawa of Kyoto City expressed their strong determination. The selection committee members said, "I hope that the activities will deepen your own learning and support the local community so that they can take the initiative in their efforts."
From now on, the activities of each organization will start in earnest. We will inform you about the activities of each organization on the website "Gakumachi NEWS" of the University Consortium Kyoto, and facebook, so please pay attention to it!


Achievement report meeting
≪ announcement≫
On Sunday, March 24, 2019, the 19 organizations adopted in fiscal 2018 (general category: 17 organizations, cultural quota: 2 organizations) reported their activities. Each organization gave a creative presentation on the results of this year's activities in the 8-minute session, and it was a result report meeting that showed how they have been actively involved in projects that are close to the community.
As a new initiative in fiscal 2018, we introduced a designated question system by the selected organizations, and not only the judges but also the students actively asked questions. In addition, we introduced a comment sheet where the selected organizations can write their impressions and advice on each group's presentation, and we were able to deepen the exchange of opinions among the students.
≪Opinion exchange meetings and exchange meetings≫
After the debriefing session, under the direction of the Kyoto City Urban Development Advisor, an opinion exchange meeting and exchange meeting were held as a place for students to reflect on what they learned from being involved in the Learning Town Collaboration Project and have a casual discussion.
Approximately 70 participants, including not only those involved in the selected organizations but also general visitors, were divided into groups of 4 or 5 people using round cardboard (enta-kun) as a table to reflect on their activities, and exchanged opinions while changing group members on the themes of what they learned, specific episodes that led to learning, what they would like to challenge in the future through regional cooperation, and what they expect. In addition, in order to share what each group said, we were able to deepen our interaction by writing down what impressed us on sticky notes and posting them on the board.
≪Award Ceremony and Commentary≫
Every fiscal year, we commend business organizations that have achieved the most outstanding results and present activity incentives. This year's best organization was selected for Hasumai (Ryukoku University), which worked on the "Collaborative Project to Restore the Connections of the Danchi"!
The award was given in recognition of the students' direct efforts to address regional issues, the depth of their involvement with the community, and their ability to link the issues they discovered to results with their unique ideas.




Gakumachi NEWS!
We introduce the efforts of the projects adopted in the Gakumachi Collaboration Project from time to time.
Contact Us
Consortium of Universities Kyoto Gakumachi Collaboration Project TEL :
075-353-9130 FAX: 075-353-9101
MAIL: gakumachi-admin-ml■consortium.or.jp (Please change ■
to @ and send)
600-8216 Campus
Plaza Kyoto, Shimogyo-ku, Kyoto City, Shiokoji-dori ※Reception hours: Tue~Sat 9:00~17:00